This New Poblacion Bar Wants to Bring Good Tequila to Everyone
Añejo Crafted Cocktails is making good tequila accessible, even for beginners.
Añejo Crafted Cocktails
G/F Mattheus Building, General Luna Street corner Pagulayan Street, Poblacion, Makati City
Contact: 0917-561-2828
Open daily from 7 p.m. to 2 a.m.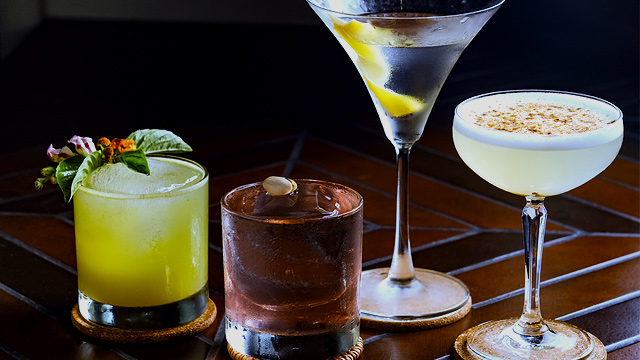 (SPOT.ph) Think tequila and what might come to mind are hastily-quaffed shots and bad decisions made in your early college days. But there's a whole world of tequila that's waiting to be discovered, and it goes beyond the stereotype of it being a mere gateway to a crazy night. One bar is here to change all that and show just what tequila's really capable of—not only to connoisseurs, but to everyone.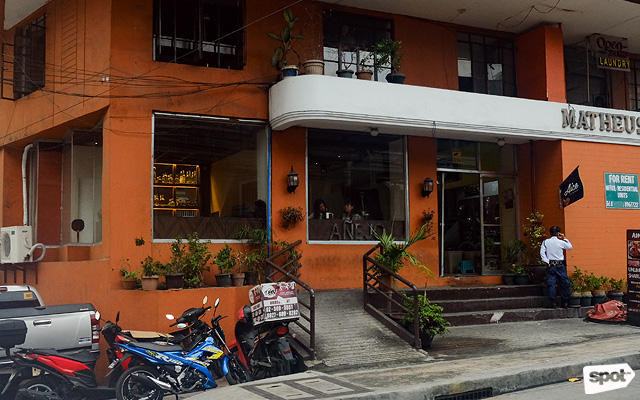 ADVERTISEMENT - CONTINUE READING BELOW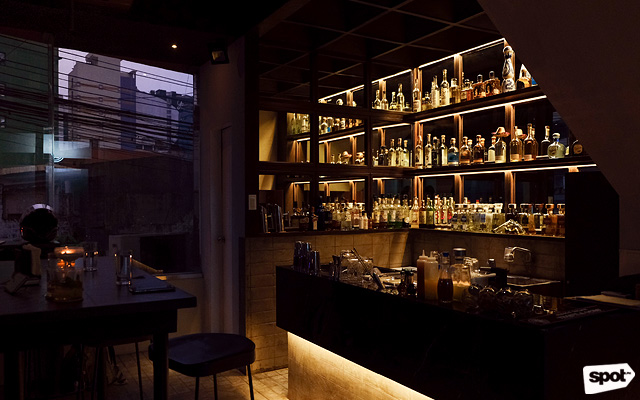 CONTINUE READING BELOW
Recommended Videos
Añejo Crafted Cocktails is located at the corner of General Luna and Pagulayan streets in the quieter part of Poblacion. From the outside, it's unassuming, located on the ground floor of what might seem like a nondescript building. The space inside is tiny, but feels cozy with dark brown interiors that straddle the line between suave and homey. Glass windows allow natural light to peek in during the daytime, and give you a view of the rural street outside at night. In stark contrast to the typically louder or intimidating watering holes in Poblacion, Añejo is as chill as it can be—the kind of place you'd go to with a friend to loosen up after work. You can actually hold a conversation here—be it with your companions, or with bartender Lauren and server Bin, both of whom are happy to answer questions sans any form of pretension.
ADVERTISEMENT - CONTINUE READING BELOW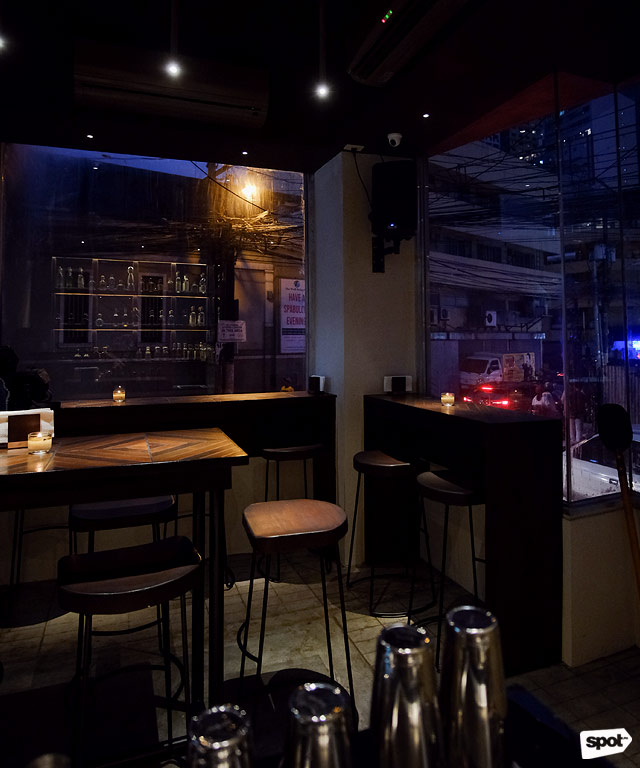 Owners Patricia Hernandez and Michael Raquiza admit they're not tequila experts, but enthusiasts, having enjoyed drinking it since they started dating in 2017. They had their first taste of añejo (a.k.a. tequila that's been aged from one to three years) at a friend's house, not even knowing what it was—but fell in love with it anyway, what with its "flowery" and "full-bodied" characteristics. From there, their fascination for tequila continued to grow, and when the opportunity to open their own place presented itself, they decided to base it around the said liquor.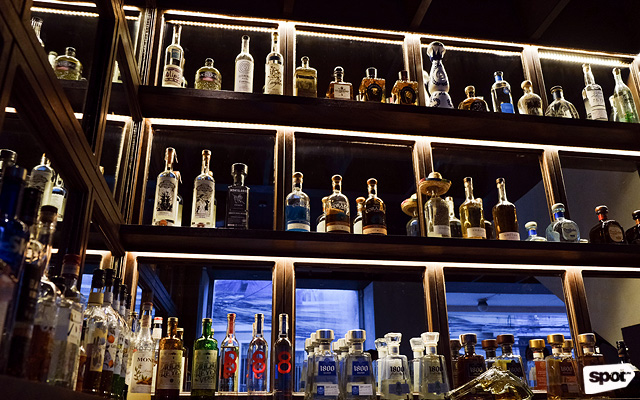 ADVERTISEMENT - CONTINUE READING BELOW
Raquiza explains the basics: Tequila is a type of mezcal (a Mexican distilled beverage made with agave) specifically made with blue agave, and goes by four basic types: blanco, or relatively unaged, "pure" tequila (which Hernandez describes as having more of a "bite"); reposado, which is aged three to 12 months; the aforementioned añejo; and extra-añejo, which is aged three or more years. Though tequila's often associated with hangovers, Raquiza clarifies that that only applies to the mixto (i.e., mixed) variety, which has sugar and/or other additives in it along with the agave. By contrast, Añejo only carries 100% agave tequila, which is not only thought to taste way better—you'd actually sip and savor it slowly as you would whisky—it also shouldn't give you a hangover!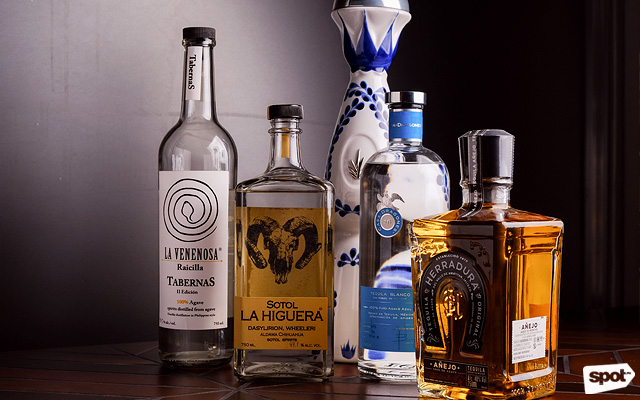 ADVERTISEMENT - CONTINUE READING BELOW
Just some of the top-shelf bottles Añejo carries include Clase Azul, a notoriously pricey tequila that comes in hand-sculpted and painted ceramic decanters; Herradura, an brand that won a handful of awards in 2019; and Casa Dragones, an independent brand of ultra-premium tequila. On the mid-shelf tier are Codigo, a family-owned brand that's been making tequila for generations and generations; and Don Julio, heralded by some as the OG of premium tequilas. Añejo also carries other related liquors, including sotol (specifically, the La Higuera brand)—a similar distilled spirit from Mexico named after the plant it's made with; and raicilla (specifically, the La Venenosa brand), another type of mezcal made with lechugilla and puta de mula varieties of agave.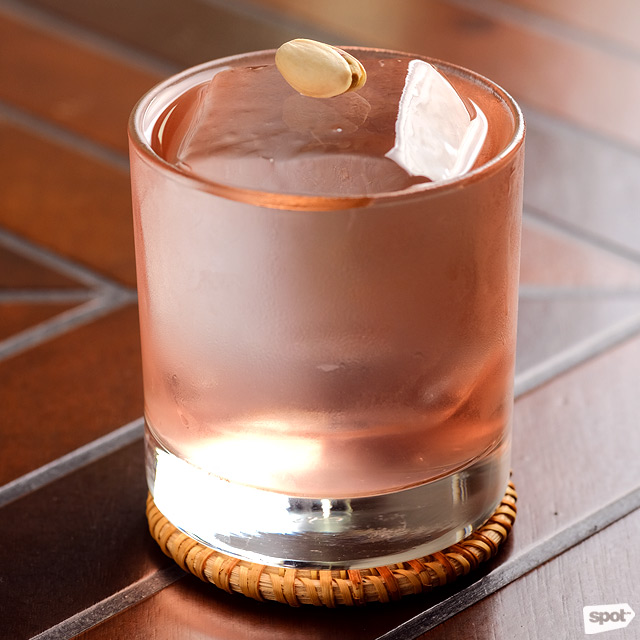 Simply perusing their shelves offers enough of a trip, but you must try their cocktails (concocted with the help of OTO's Kate Osmillo) to really get the full Añejo experience. Of their signature drinks is the Claro (P350), a clarified milk punch in a pretty pink shade. Don't be fooled by its dainty appearance, though—there are three kinds of tequila in there which belies its initially coconut-forward, creamy profile. Feel free to sip; just know that once the tequila hits, it really hits.
ADVERTISEMENT - CONTINUE READING BELOW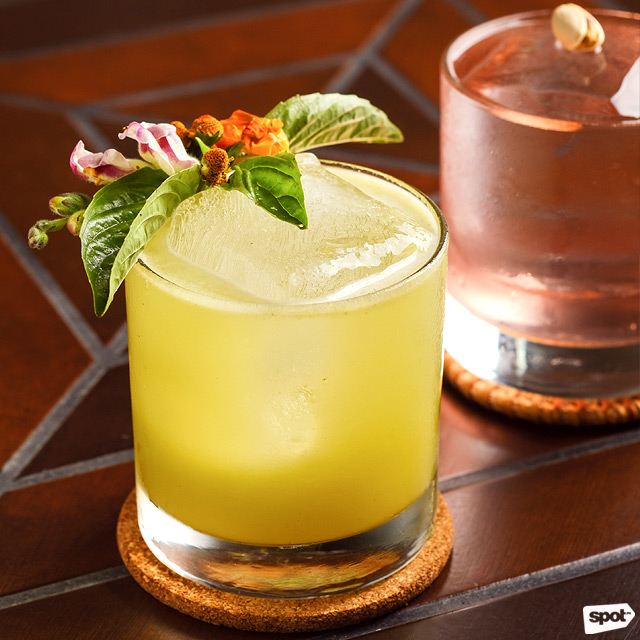 More out-of-the-box is the Mayahuel (P500), a green-hued creation named after the Aztec goddess of agave. That buzz button flower that garnishes isn't just there for aesthetics' sake; you're instructed to take a bite of its bud, then take a sip of the Don Julio-based cocktail. The drink by itself is zesty and citrus-forward on its own, but take it after you've bitten the bud and it transforms into a more feral, provocative drink with a distinctive lingering sourness to offset the smoothness of the tequila.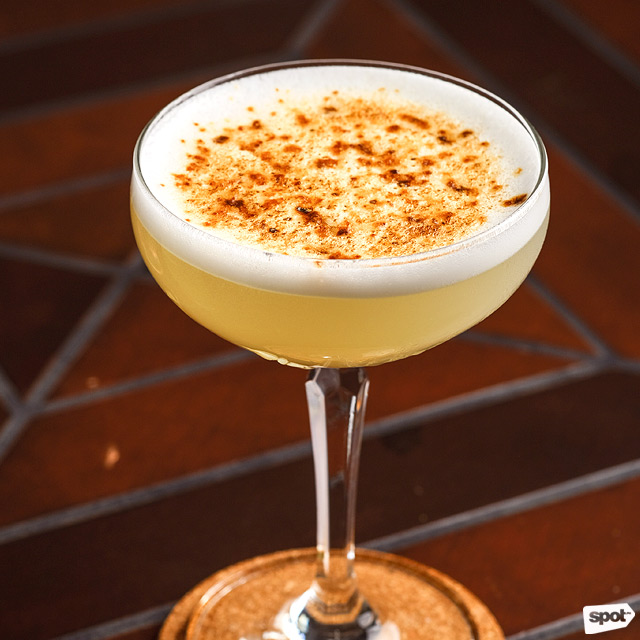 ADVERTISEMENT - CONTINUE READING BELOW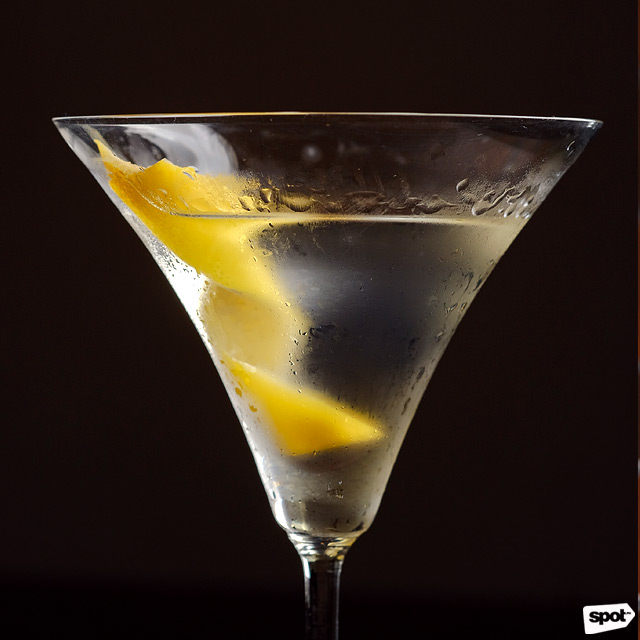 Añejo also serves their takes on classic cocktails with a tequila-based twist. In the Tequila Sour (P350), 1800 Tequila takes the place of the usual whisky, making for a slightly smokier take on the original with a coconut-y hint that brings to mind our own latik. Outside of tequila, they also serve libations based on other liquors, such as the Vesper Martini (P350)—a crisp and clean, spirit-forward drink with SKYY Vodka and Beefeater Gin, based on the James Bond drink of the same name.
There are still a lot of misconceptions floating around on what tequila is and the many possibilities surrounding it—more than being usual go-to for shooters, anyway. (Not that there's anything wrong with that!) But that's also precisely where Añejo wants to step in. "We want people to start realizing that tequila can be a good-tasting spirit," she explains. "We want to introduce tequila, elevate the experience of it . . . and [get] people to appreciate it." And while she admits delving into the world of tequila can be intimidating, they aim to introduce tequila in such a way that's accessible, even for beginners. "None of us are experts, [but] if you come in here without knowing anything about tequila, that's great—we'll educate you about it," she shares. "That's why we've come up with the tagline, 'discovering tequila together'."
ADVERTISEMENT - CONTINUE READING BELOW
Photos by Majoy Siason
Share this story with your friends!
---
Help us make Spot.ph better!
Take the short survey
Load More Stories