BCN by Las Flores
2F S Maison, Seaside Boulevard, Coral Way, Pasay City
Open daily from 10 a.m. to 10 p.m.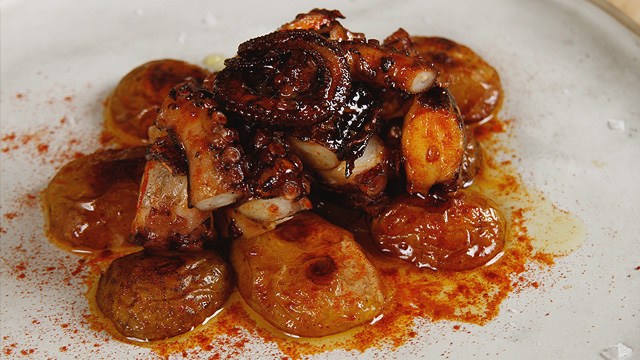 (SPOT.ph) You know how it is—you're more than a little sick of everyone recommending adobo to foreigners who visit Manila. But it turns out that's not a phenomenon exclusive to us; in Spain, the tourists don't necessarily eat where the locals eat, and that's something that needs to change across the board—not least because we're all seriously missing out.
ADVERTISEMENT - CONTINUE READING BELOW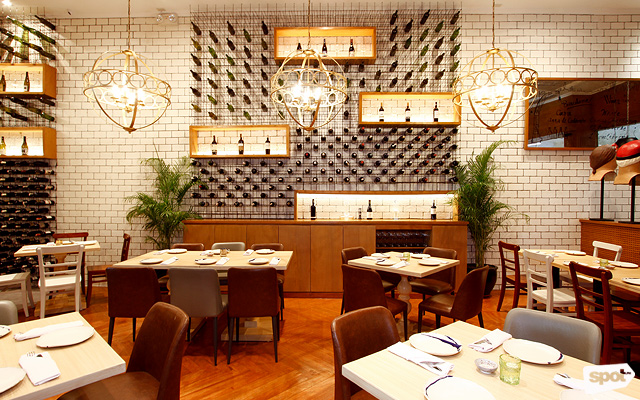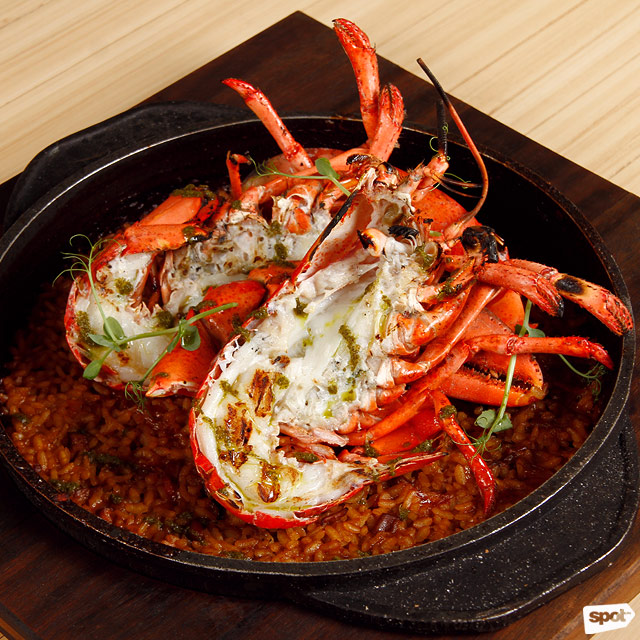 Formerly BCN by Rambla, BCN by Las Flores (BCN as in the airport code for Barcelona) has rebranded, reopened, and is off to a great start with their modern Iberian sensibilities, reflected thus in their interiors—the monochromatic Spanish tiles, the matching backsplash, the sleek polished wood—and, of course, in the food. Go literally anywhere else for your tapas and whatnot, because you'll be coming here for the seafood—the Arroz con Bogavante (P3,750) in particular, with that juicy, whole Maine lobster on top of vibrant, charcoal-baked rice that tastes like it's been steeped forever in aligue. Don't say we didn't warn you.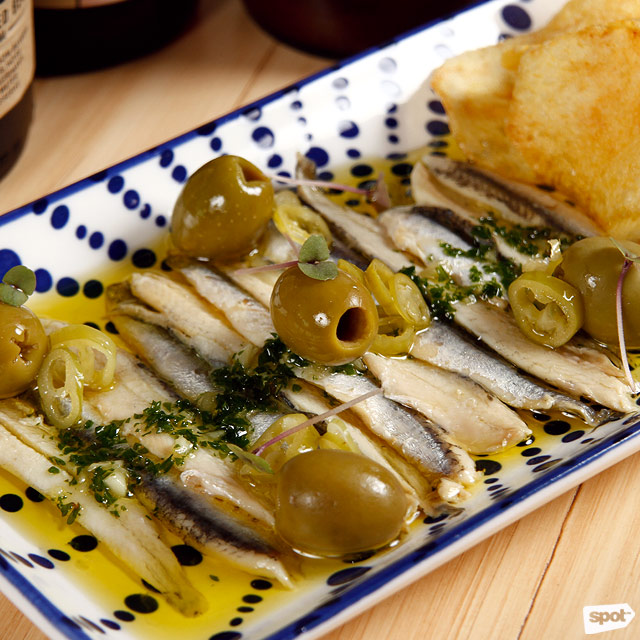 ADVERTISEMENT - CONTINUE READING BELOW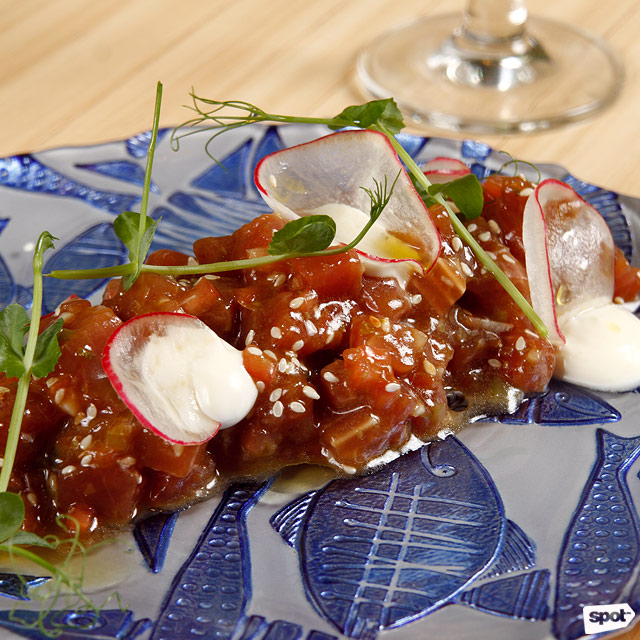 But let's pump the brakes for a second and start a little smaller. The Boquerones en Vinagre (P485) would please even the anchovy-phobic; they don't have that dreadful metallic flavor that bad anchovies tend to have. Instead, their saline hit is subtle yet deep, aided by firm green olives and the crunch of potato chips. In a complementary camp is the Tartar de Atun (P495), a juicy dish of raw tuna with the mild kick of wasabi mayo, heightened further by the bite of arugula. We're not sure if a Gin and Tonic or, more appropriately, a Seaside Sour are meant to be palate cleansers, but they fit into the meal that way just the same.
ADVERTISEMENT - CONTINUE READING BELOW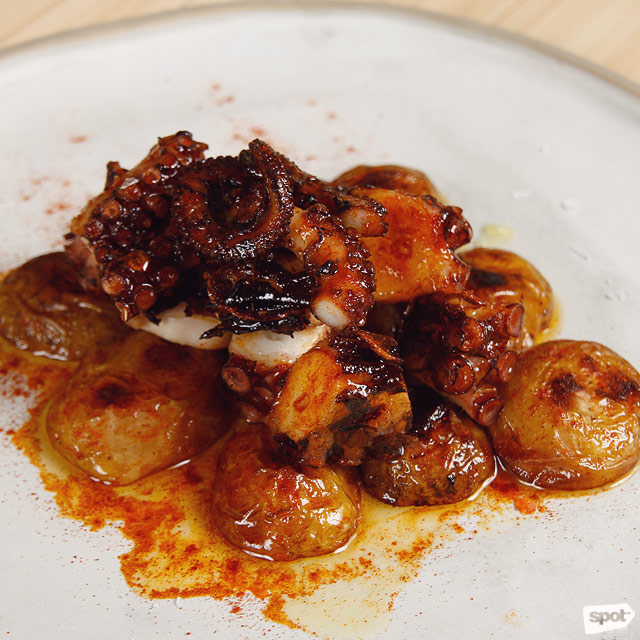 Can't get enough of that seafood goodness? The Pulpo a la Gallega (P995) is a plate of tender grilled octopus and smoky confit potatoes, generously sprinkled with paprika and extra virgin olive oil. We'll be honest: It's hard to describe this without staring off into space—that's how good this octopus is. It's a great contrast to both the boquerones and the atun, so feel free to go wild.
ADVERTISEMENT - CONTINUE READING BELOW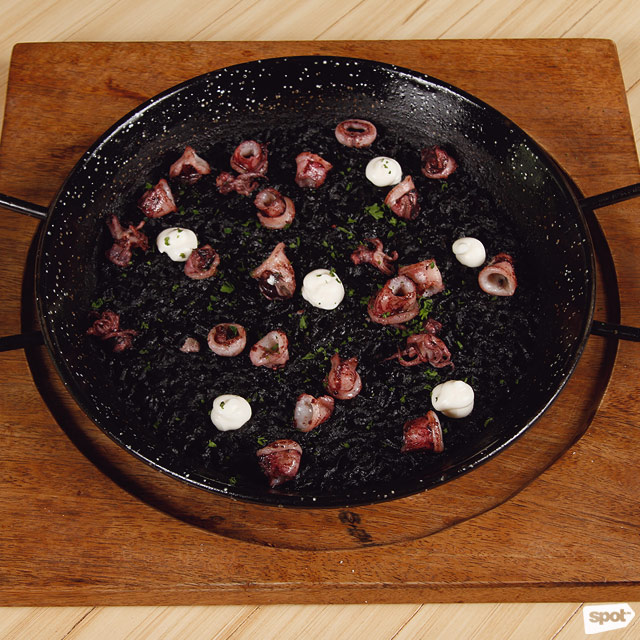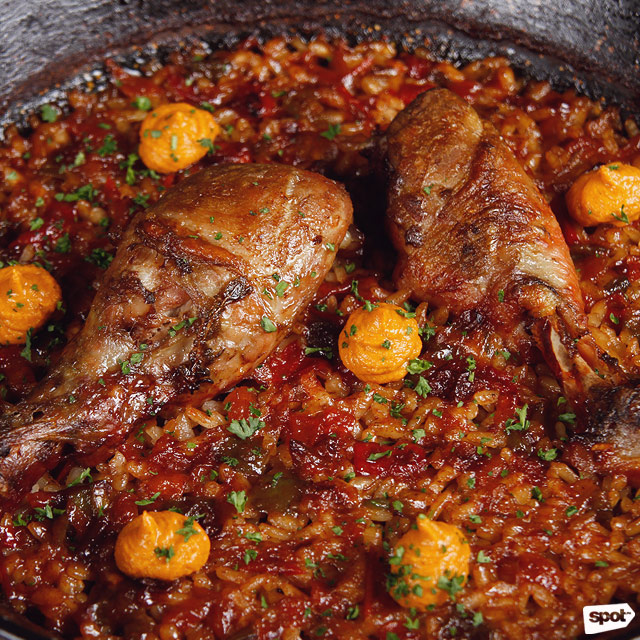 ADVERTISEMENT - CONTINUE READING BELOW
That being said, we do recommend saving room for the paellas, or at the very least planning your second (and third and fourth) visit around them. Around lunch time—specifically, 11 a.m. to 3 p.m.—BCN offers solo portions of paella. Well, they say "solo portions," but we're pretty sure you can still share these and walk out satisfied. The Paella Negra (P395) comes with a smooth and mild aioli, balancing out the intensity of the squid ink. For something heftier, the Paella Pollo (P395) is your go-to. The chicken almost falls off the bone, and the spicy, tomato flavor is so deeply embedded into the rice that you'd swear it was a full meal, even without the meat.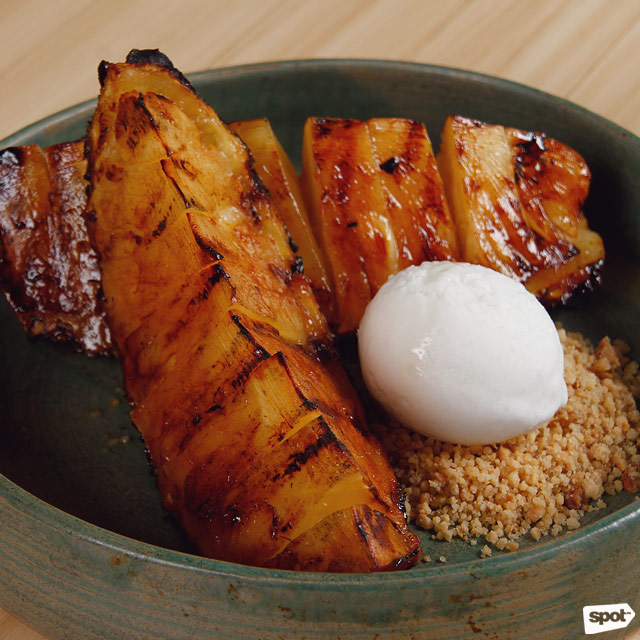 ADVERTISEMENT - CONTINUE READING BELOW
And what's a meal without dessert? The La Piña (P375) combines grilled pineapple, a homemade butterscotch sauce, flambéed cointreau, a cinnamon-heavy crumble, and coconut ice cream together to make a tropical treat that'll perk you right up—you won't even mind the inevitable food baby you'll be sporting after.
The idea BCN stands behind is this: You should be able to get to know a place by its food, in addition to the monuments and cathedrals you can visit. If you've never been to Barcelona, well—eating here pretty much takes you halfway there.
Photos by Vincent Coscolluela
Prices of drinks to follow.
Share this story with your friends!
---
Help us make Spot.ph better!
Take the short survey
More Videos You Can Watch
Load More Stories