A 50-Year-Old Restaurant's Secrets to Success
It started in a hospital.
(SPOT.ph) It's a difficult reality to face, but times change. Nothing stays static in this ever-changing world—and for the world of restaurants, that means continually having to adapt to keep up with the current times. But the flipside is taking so sharp of a turn that you lose the very essence of who you are to begin with. How do you strike a balance between the two—while continuing to attract patrons? At least one local restaurant has done it successfully. Floating Island was established at the Makati Medical Center in 1969, and has not only thrived, but has also gone on to open two standalone branches—both of which have met their own success.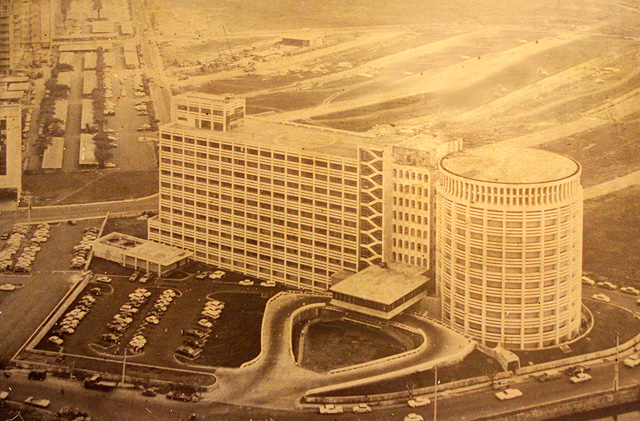 ADVERTISEMENT - CONTINUE READING BELOW
Owner Vicente Revilla had previously owned other restaurants, beginning with The Bronze Pot in Escolta, which closed down following the Casiguran earthquake in 1968 that forced the building it was in to be condemned. This was followed by the Botica Boie Soda Fountain, also located in Escolta, which also eventually had to close down due to internal problems. It was around that same time, however, that the Makati Medical Center was opening, and Revilla was given the opportunity to open a restaurant—and thus, Floating Island was born.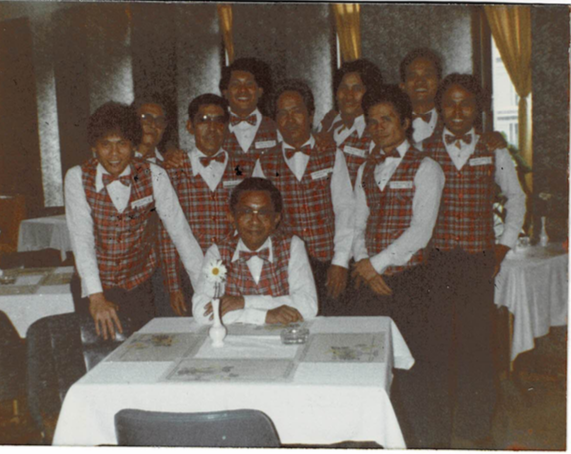 CONTINUE READING BELOW
Recommended Videos
Floating Island went on to serve Filipino comfort eats—not necessarily all Filipino food, but food that any Filipino would find comfort in, whether or not you're sick. The Filipino dishes mostly came from Bronze Pot, while the sandwiches mostly came from Botica Boie. Some were family recipes, others were concoctions by their own cooks that eventually made it to their regular roster. Through the years, they continued to add new dishes and remove those that remained static—though this proved to be difficult, as there'd always be customers who would complain when their favorite dishes were discontinued.
ADVERTISEMENT - CONTINUE READING BELOW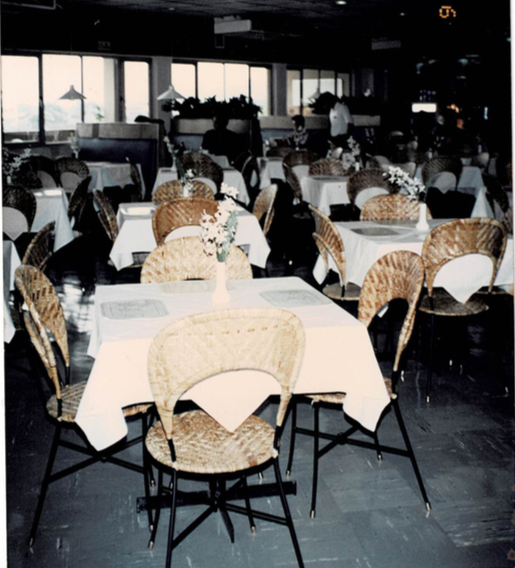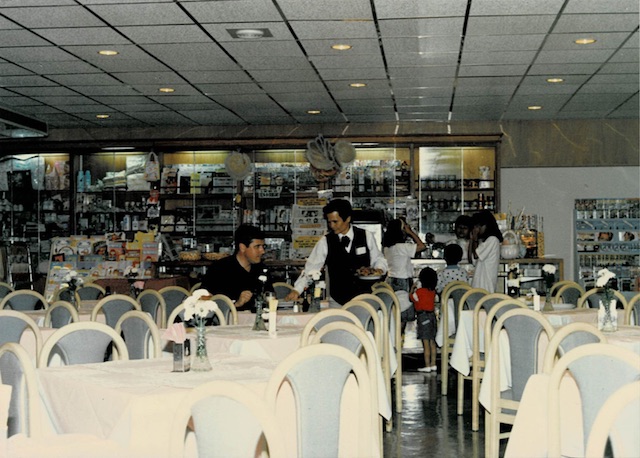 Floating Island catered mainly to the hospital patients and their guests; Vicente shares that he had witnessed many a happy moment, but also many sorrowful ones. But this also earned them many regulars, who would continue to go back to eat at the restaurant for its own sake, with or without any medical reasons for coming over. "The old-timers don't even look at the menu anymore," says Vicente's son Alex Revilla. "They know what they want. Even the waiters [would go], 'sir, 'yong ano ulit?'—alam na nila." Amazingly, all this happened without a cent getting spent on advertising.
ADVERTISEMENT - CONTINUE READING BELOW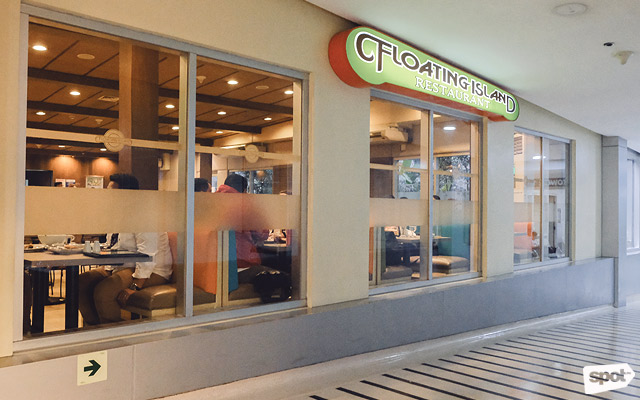 With their popularity, the time eventually came that the Revillas decided it was time to expand their reach—particularly to the North side of town, and by 2017, they opened their first standalone branch at Ayala Malls The 30th. This presented a new set of challenges, because for the first time, they had to divert their attention to an aspect they had long neglected: marketing. No longer located within the confines of the hospital, they now had to deal with the challenge of rising up against the competition.
There, too, was the challenge of having to deal with the beast of the new generation: social media. "It was suddenly a new ball game," Alex admits. "You [now] have to put yourself out there, so it was a nightmare for me, basically." Not being big on the social media game himself, he outsoured the management of their social media platforms. Even then, they're still not exactly like the stereotypical hyper-image focused, marketing-driven establishments of today. Somehow, they don't need to be. To this day, the three branches continue to get full—the Makati Med branch, especially so—and regulars from over the years continue to return.
ADVERTISEMENT - CONTINUE READING BELOW
The secret? Perhaps it helps that they know exactly who they appeal to—those who have grown to know and love their food over the years, who don't need any flashy advertising to know that they serve some of the best Filipino staples in town. Floating Island owes its success partly to word-of-mouth, with customers that include everyone from doctors to patients to politicians and even celebrities.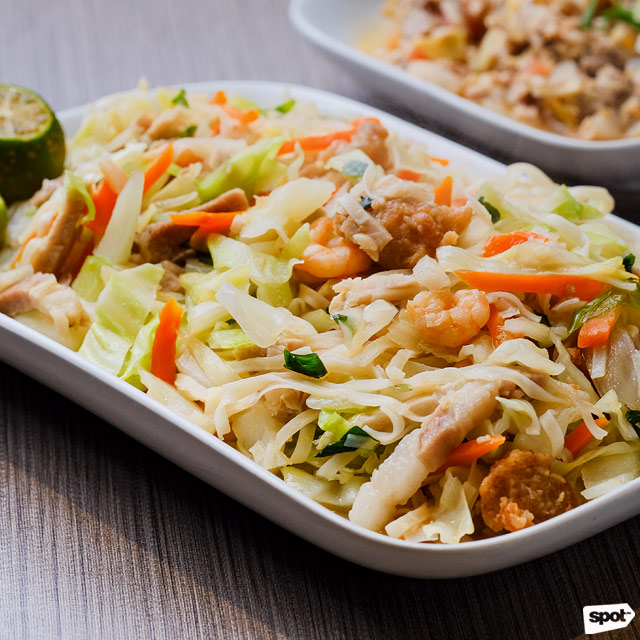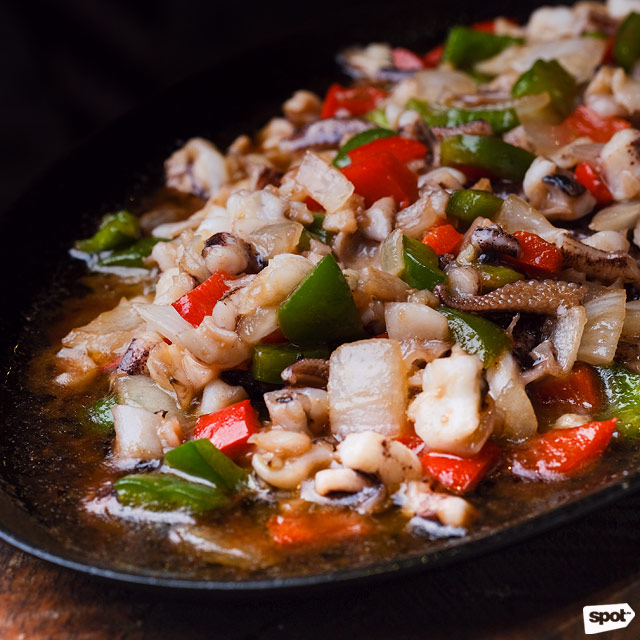 ADVERTISEMENT - CONTINUE READING BELOW
But what truly put them on the map was the food they had on offer. "I don't think we would've lasted this long if the food didn't speak for itself," says Alex. There's the signature Crispy Pata (P870), which once won a televised competition, and huge, perfectly browned Dagupan Boneless Bangus (P680), which is crisp on the outside and succulent within. It's here that you'll find the flavorful Pancit Maria (P285), a merienda favorite, and the juicy Beef Tapa (P285), which had also earned the moniker of being the "blood test special" due to being a popular post-blood test fasting reward among patients.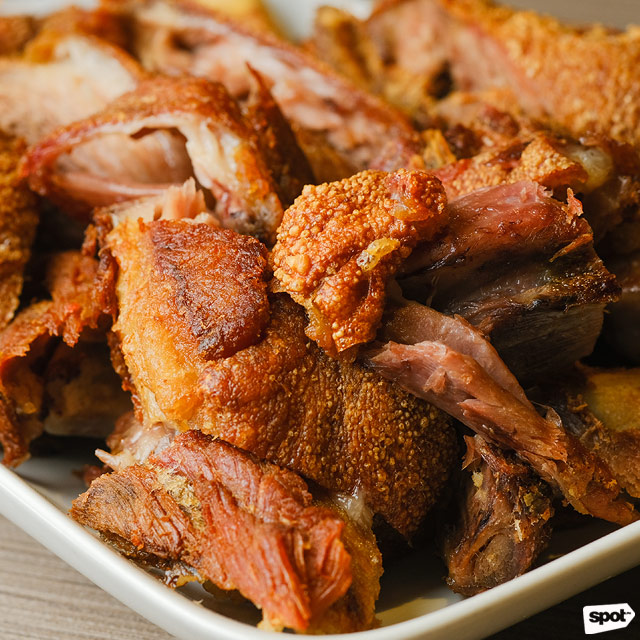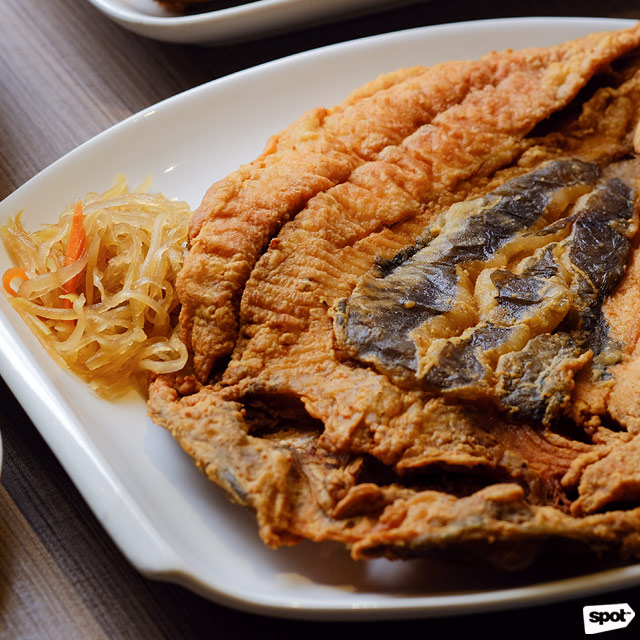 ADVERTISEMENT - CONTINUE READING BELOW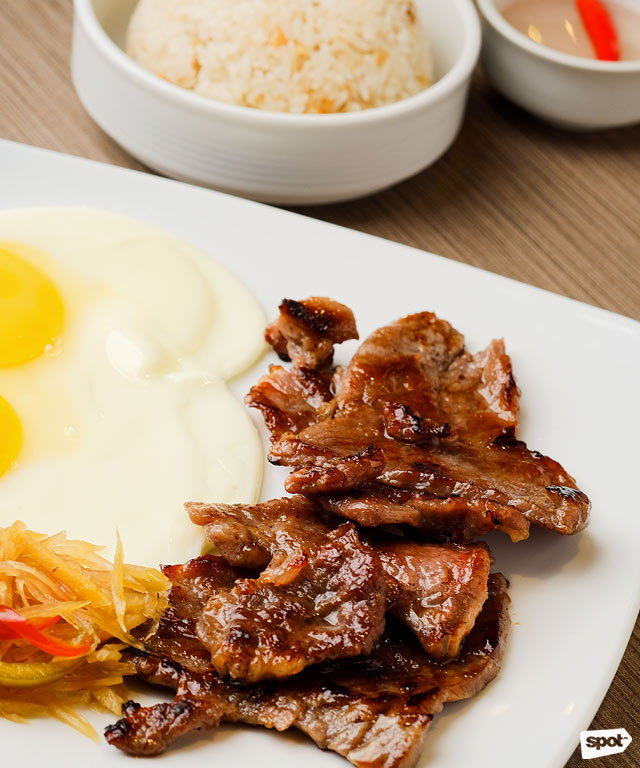 Another winner among kids and adults alike is the Monte Carlo (P295), a sandwich with ham, cheese, and chicken salad fillings that's then dipped in egg and pan-fried. It's food that's fresh, homey, and no-frills but done well, with flavors that are always balanced and textures that are always on point.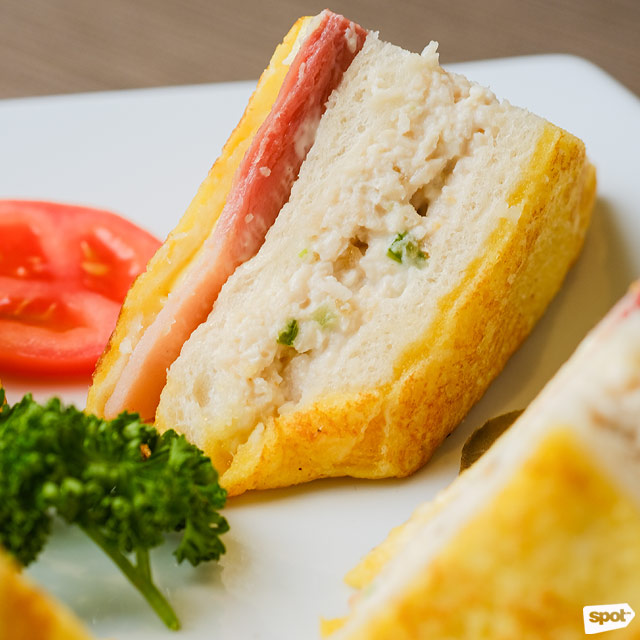 ADVERTISEMENT - CONTINUE READING BELOW
This, in large part, can be attributed to Alex being a stickler for quality and consistency from the Makati Med days, but especially with the new branches. "The customers know the taste," he explains. He listens to all customer feedback—and if there are any complaints, he makes sure to address them quickly. "If there comes a time wherein someone complains na medyo malansa...my immediate reaction, without even checking, [is to have the staff] stop production. [I tell them to not] have anyone order that anymore until I try it," he says.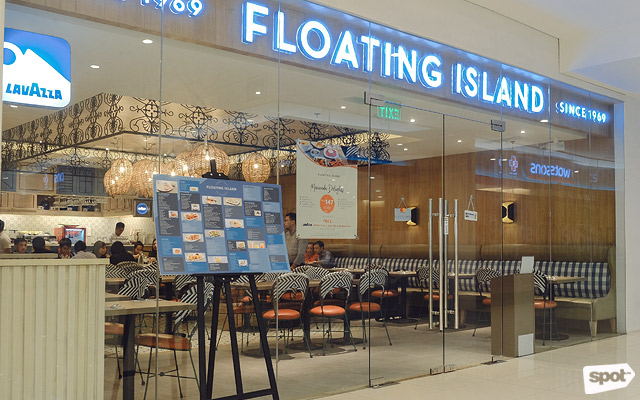 The proof is in the pudding: while the Makati Med continues to get full, especially at peak dining hours, so too has the Ayala Malls The 30th branch, which caters now to office workers from the buildings nearby. In 2019, they opened their second standalone branch at Ayala North Exchange, adjacent to the original Makati Med location—which has helped reduce the lines at the original location, and thus cater to more people.
ADVERTISEMENT - CONTINUE READING BELOW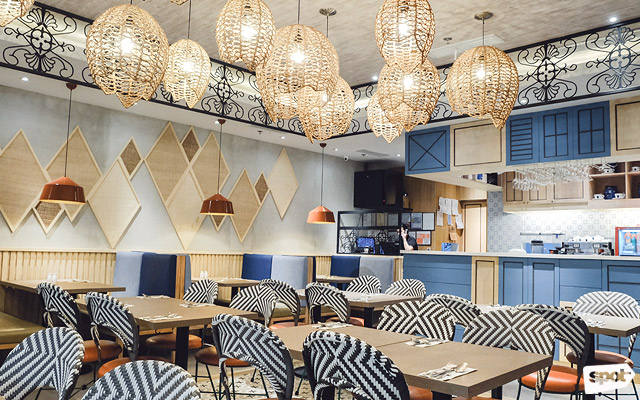 Although they've changed the look and feel of the new restaurants—they're about half the size, and have a brighter and more casual feel—the menu has been kept the same as that of the original branch, mostly due to customer demand. "You have people who're sanay [to get their usuals]," explains Alex. He shares they do have plans to upgrade the look of the Makati Med branch to mirror the designs of the new restaurants, and perhaps open more branches. But in spite of everything, they've maintained what really matters the most: the focus on quality and consistency that has landed them the success they have today.
With more and more establishents popping up every single day, Manila's dining scene is at its peak—which makes it all the more difficult for restaurants to keep up. This is especially true for restaurants that have been around for many years. But Floating Island has managed to last, and continues to stand the test of time. Ultimately, it ties back to serving good food—because when something's really good, it hardly needs any bolstering.
ADVERTISEMENT - CONTINUE READING BELOW
Photos by Majoy Siason
Share this story with your friends!
---
Help us make Spot.ph better!
Take the short survey
Load More Stories