This Homegrown Shop in QC Has a Calamansi and Basil Seed Drink That You Need to Try
Who can say no to something refreshing and healthy?
11:11
G/F Citywalk 1, Eastwood City, Libis, Quezon City
Open from 11 a.m. to 11 p.m.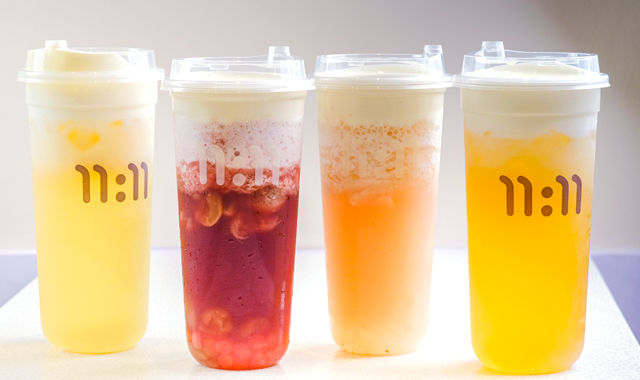 (SPOT.ph) Though we are occasionally bestowed with the pleasure of cooler weather, island life usually means looking for ways to cool down. While some would head for the beach or the mall, there are those who would rather reach for a cup of refreshing cold milk tea. But while milk tea can easily cool us down on a hot summer's day, it's not exactly the healthiest thing out there. Thankfully, one café is hoping to change our milk-tea habits by introducing drinks that are healthier and just as refreshing as any cup of milk tea.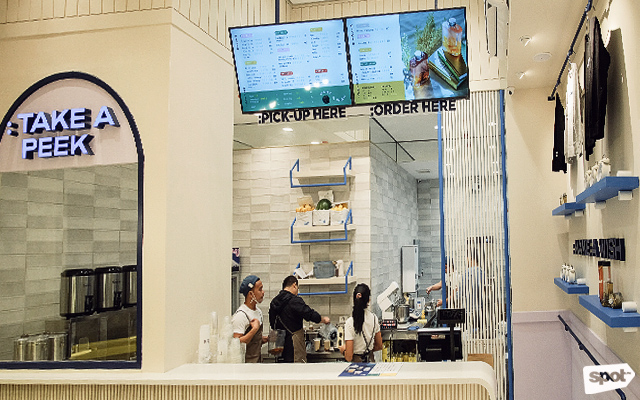 ADVERTISEMENT - CONTINUE READING BELOW
11:11 is the newest player on the milk-tea block. But unlike other drink chains in the Metro, it's 100% Filipino-made and Filipino-owned. "When going into research and doing this, we noticed that a lot of the milk-tea brands are [almost fully imported], whether they had some Japanese, Taiwanese, or Chinese influence," owner Jazmin Reyes says. "So we wanted to create a brand that's not only Filipino-owned, [with as many local ingredients as possible,] but can also take on the global stage."
That starts with the café's unusual name, which unlike many of the stores here, does away with any tea-related puns. "A simpler way to understand the branding is that the ones are straws and then the dots are boba or sinkers," Reyes says, "but also when you look at the time and [see that] it's 11:11, you can actually make a wish because it's an angel hour. Everything about that feeling—we love that. We want to celebrate that."   
CONTINUE READING BELOW
Recommended Videos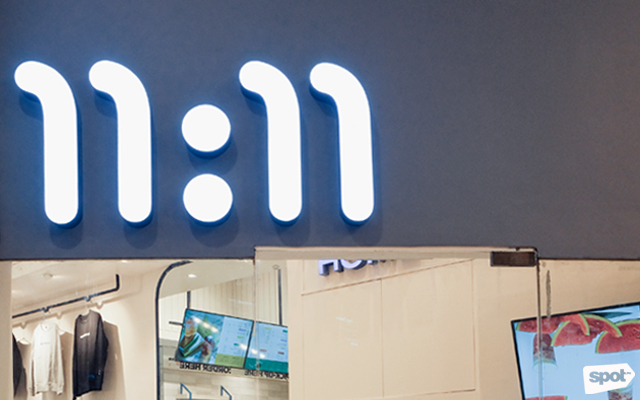 ADVERTISEMENT - CONTINUE READING BELOW
Their take on the cheese cap is another thing to celebrate: Made with fresh ingredients and real Australian cream cheese, the result is a rich flavor that's not too sweet and far from overwhelming. It serves as a nice accompaniment to any of the store's tea blends, whether it's the Sticky Rice Cheesy+ (P120), with its pandan-like, roasted rice flavor or the more floral Spring Tea Cheesy+ (P120).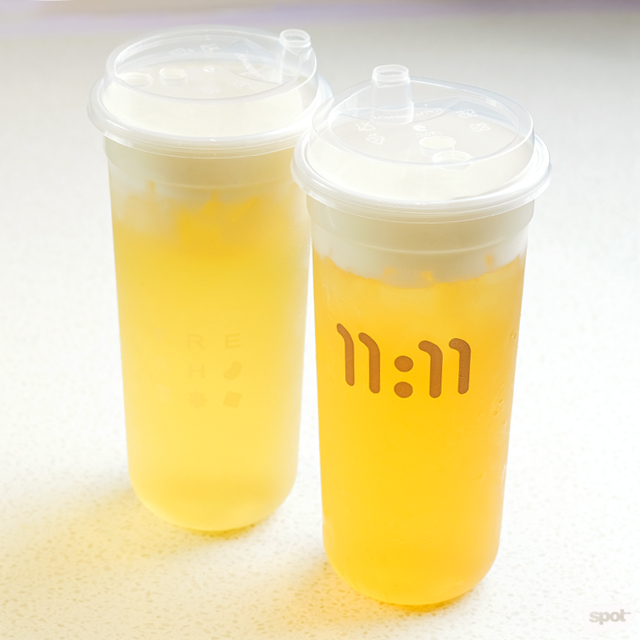 But to truly understand how 11:11 makes itself different from all the other tea stores in the Metro, one has to look at the way they make their drinks. Reyes says they've promised to make their drinks without any added preservatives. "Everything on our menu, we're confident that you're not putting any bad ingredients into your body."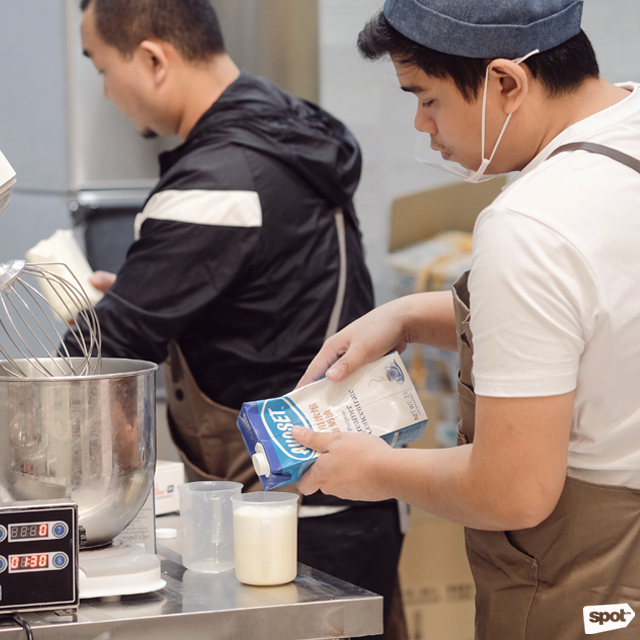 ADVERTISEMENT - CONTINUE READING BELOW
That means everything in their drinks is made in-house, and they make an effort to use only fresh ingredients. The 11:11 team also relies on science when it comes to making their drinks.
"The way we cook our tea, for example, is a craft itself. There's a certain temperature, a certain amount of water, there's a certain amount of time, and there's a certain amount of pouring procedure," says Reyes. "We make it fresh daily for [our customers]." 
This is best demonstrated in the Pulpy+ series, which is 11:11's signature line of drinks. Reyes calls it a "multilayer extravaganza."  It's a fitting description for the drinks, which are made up of four different parts. Their plant-based crystal jelly sinkers—reminiscent of nata de coco—make up the bottom, while layers of fresh spring tea and fruit pulp make up the middle. The drink is topped off with a cheese cap.  
It sounds odd, but the unique layers work extremely well together, resulting in different types of textures with every sip. The Lychee Pulpy+ (P180) is light and refreshing but we can easily see the Grape Pulpy+ (P180) becoming a fan favorite, as it tastes just like a certain grape jelly candy from our childhood.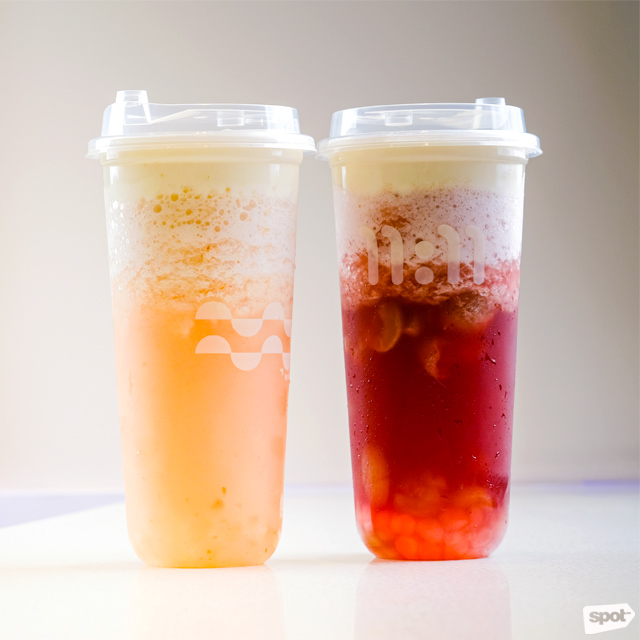 ADVERTISEMENT - CONTINUE READING BELOW
The Blueberry Whipee (P110) isn't so much a drink but more of a liquid version of cake. It's topped off with a dense serving of whip, which comes off as cake icing-like in its consistency. But its sweet flavor profile perfectly complements the tart blueberry slush.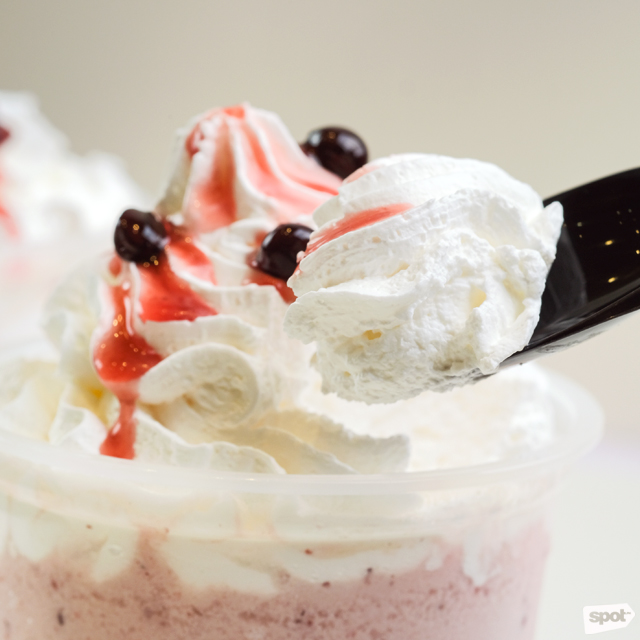 Aside from being made with natural ingredients, Reyes says some of their drinks come with their own health benefits too. The citrusy Calamansi with Basil Seed (P100), is refreshing on a hot summer day or after an intense workout at the gym. The peachy Nutri+ drinks (P250) can be best described as skincare in drink form, as it's packed with tons of collagen. These drinks also come in bottles that can be reused.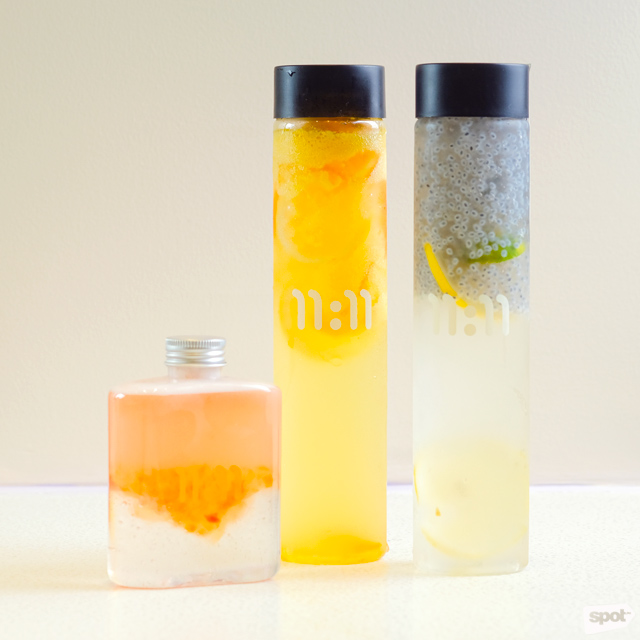 ADVERTISEMENT - CONTINUE READING BELOW
They might not be serving traditional kinds of milk tea, but 11:11 is hoping that its healthier and more expansive menu helps people branch out from their usual orders.
Photos by Majoy Siason
Share this story with your friends!
---
Help us make Spot.ph better!
Take the short survey
Load More Stories