A Short History of How Food Delivery Came to Be
It's changed the way we consume food forever. 
(SPOT.ph) Although cooking or going out to eat will always remain the ideal way to eat, in this day and age, they've been relegated as luxuries for those with time—or energy after a long day at work. Enter food delivery, which has revolutionized our lives in many ways, allowing us to enjoy a fresh, hearty meal from the comfort of our own home. The idea of taking out food dates back to Ancient Rome, when Romans who didn't have the luxury of having their own kitchen could get ready-to-eat food in street kitchens dubbed thermopolia. Meanwhile, in ancient Aztec, vendors would sell food meant to be eaten on the go, such as tamales, in open-air markets.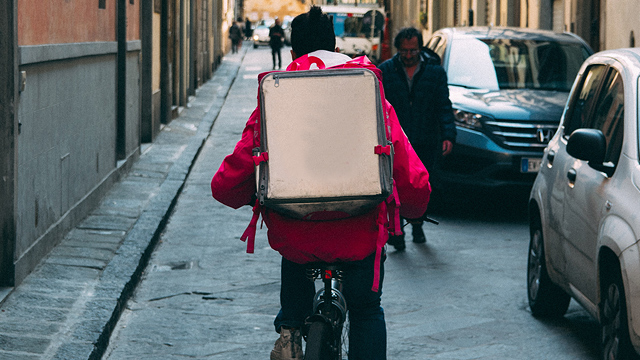 But food delivery goes way back. The concept has reportedly existed since the Joseon era in Korea. Scholar Hwang Yun-seok narrated in his book how he ordered naengmyun (a.k.a. cold buckwheat noodles) in 1768, as it had gained popularity among the nobles of the time.
ADVERTISEMENT - CONTINUE READING BELOW
Meanwhile, the first pizza delivery was made in 1889, when King Umberto I of Italy and Queen Margherita of Savoy were visiting Naples and decided to swap their mostly French food diet for more local fare: pizza. They had Napoli pizza chef Raffaele Esposito prepare their pie—and aside from exceeding expectations by making not one nor two but three different pies (one of which had white mozzarella, green basil and red tomatoes, and would soon be known as Margherita pizza), he also went out of his way to take the pizzas to them himself.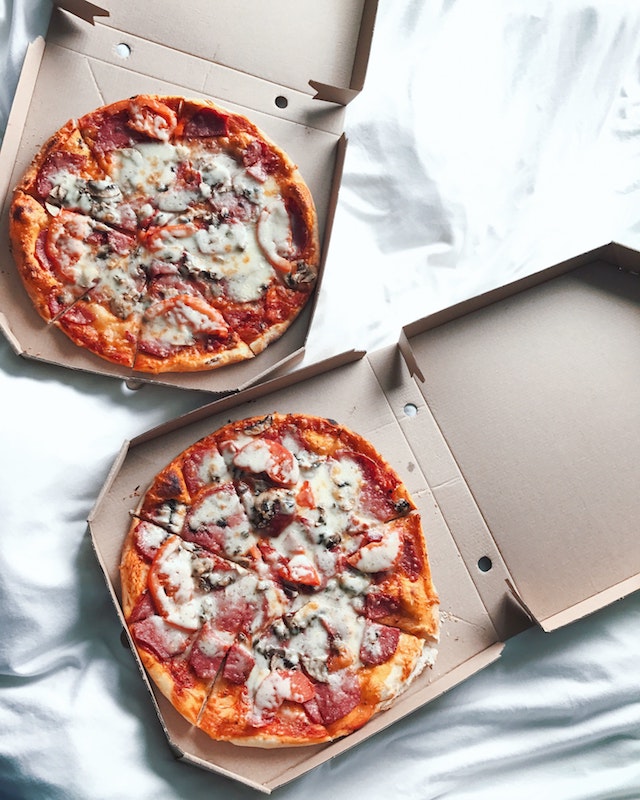 CONTINUE READING BELOW
Recommended Videos
In 1890, Indians developed what is called the dabbawala meal delivery system. With more workers in cities who didn't have the luxury of time to have lunch at home, many turned to these lunchboxes (dabba) containing home-cooked food delivered by dabbawalas to people's places of work. The idea is said to have been founded by Mahadeo Havaji Bachche, after a Parasi banker requested to have home-cooked meals in his office. He then started the delivery service with about a hundred men that time before attempting to unionize them in 1930. To this day, at least 5,000 dabbawalas are said to be continuing on the tradition in Mumbai.
ADVERTISEMENT - CONTINUE READING BELOW
Food delivery rose to prominence in Britain during the Blitz in World War II. Many people lost their homes due to the ongoing German bombing raids. The Women's Volunteer Service for Civil Defense thus prepared and delivered meals for those lacked the means to cook, with the first home delivery being made in Hemel Hempstead, Hertforshire in 1943. They also took refreshments to servicemen in canteens, and the service would soon be known as Meals on Wheels.
By the 1950s, the growth of the middle class in the U.S. preferred to stay home and watch TV. Restaurants, in turn, adapted to this change by offering take-home and delivery fare that they advertised on television. The first mention of delivery service was when a pizza joint called Casa D'Amore offered to send pizzas for free for a minimum of U.S.$2.50—a move that was met with tons of success.
Milk delivery was also popular in the '50s and '60s, as many homes did not have refrigerators and milk was easily perishable. Daily deliveries of milk bottles thus assured families they could have a constant supply, sans the possibility of spoilage.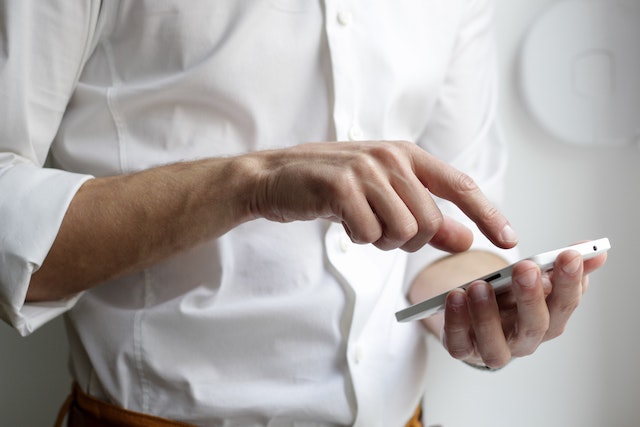 ADVERTISEMENT - CONTINUE READING BELOW
The dawn of the Internet shook up the world—and by extension, the world of food delivery—in the 1990s. Although many people still placed their orders by phone, by 1997, several entrepreneurs started putting up their menus on websites. In 1999, online food service Seamless was established, allowing customers to order whatever they hankered for with a few clicks of a button. By 2004, food ordering and delivery marketplace Grubhub was put up, linking diners with takeout restaurants around the U.S. From there, the world of online food delivery services only began to grow along with the increasing popularity of smartphones and transportation services like Uber.
Today, you can order from almost any restaurant with a few taps on an app on your phone, or even through Twitter, Facebook Messenger, or a smartwatch. It's no different for us in the Philippines. While most restaurants already have a direct, in-house delivery system in place in the past couple of decades, that did not stop anyone from developing new services to make the process more convenient for us. In 2010, local delivery service City Delivery was launched, which allowed people to order via a hotline or online from hundreds of restaurants in the Metro. The service was later acquired by app-based food delivery service Foodpanda, which arrived on our shores in 2014. Transport service Grab branched out into food deliveries with GrabFood in 2018,  while the youngest app-based delivery service of the bunch, LalaFood, was launched in 2019.
The success of food delivery points to our need for convenience and nourishment—two very human desires that they can thankfully fulfill.
ADVERTISEMENT - CONTINUE READING BELOW
Your guide to thriving in
this
strange new world.
Share this story with your friends!
---
Help us make Spot.ph better!
Take the short survey
Load More Stories