(SPOT.ph) For a person who lives in a country with rich agriculture, how often do you eat fresh greens? This isn't a personal attack or anything, but there is a 99.9% chance you have a friend or family member who eats zero servings of veggies daily, or maybe finds a particular plant completely unpalatable ("Tomatoes just have a weird texture, okay."), or sometimes says things like "Potatoes come from the ground and therefore count as vegetables, now pass the French fries!"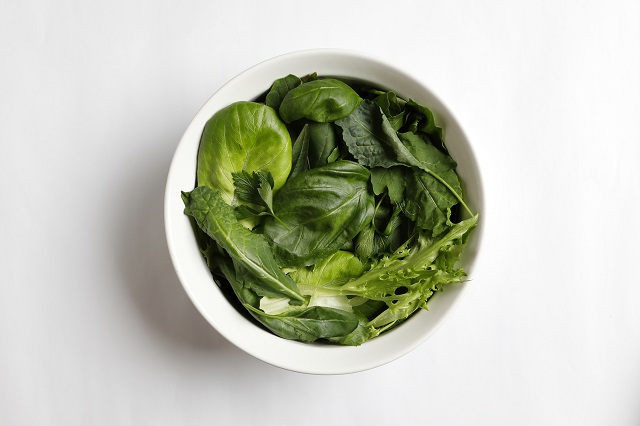 ADVERTISEMENT - CONTINUE READING BELOW
Behind this completely unfounded stigma is the obvious problem: Certain types of fresh veggies can be rare and expensive finds on local supermarket shelves. Produce like arugula, kale, or even lettuce are usually slapped with high prices since they come from faraway places; a proper salad could burn a bit of a hole in your wallet.
There's certainly a disconnect between what our farmers harvest and what ends up in your neighborhood grocery. It's a gap that online grocers have been trying to fill in the past few years, making a strong case for modern innovations meeting age-old needs. The concept of farm-friendly online platforms is not new—India began developing such "e-market platforms" in 2016. The idea is to make it easier not just for farmers to sell their crop, but also to give urban dwellers a new source of fresh produce. 
Now, there's also urban farming through hydroponics. It's a practice that allows for growing produce without soil so that crops can be cultivated even in container vans—something that Future Fresh has done with their indoor farm in Quezon City. While their method of growing is different from more traditional ways, and at first glance, certainly looks less like the backbreaking work of typical farms, the old "magtanim ay di biro" saying still stands.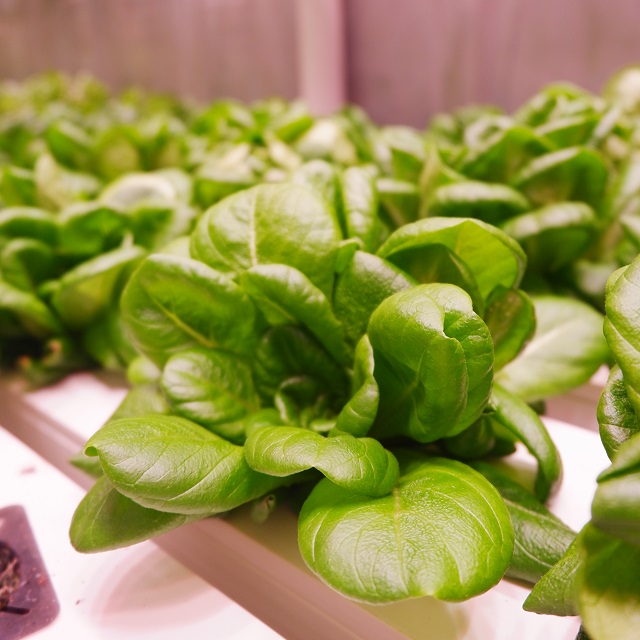 Future Fresh's goals are simple enough: "Transform the agriculture industry through next-generation farming and to supply clean and nutritious food daily in a sustainable way," explains Derya Tanghe, one of the company's four co-founders. They started Future Fresh in 2017 when they realized getting fresh greens and herbs all year-round was a bit of a problem for Metro Manila folks. Their team decided to go the urban farming route and transformed container vans into fully fledged hydroponic farms. At one point, they moved their entire farm from a lot in Bicutan to Quezon City overnight. "I'm not sure who else can say they moved a farm overnight, and were harvesting and delivering the next morning," jokes Tanghe.
ADVERTISEMENT - CONTINUE READING BELOW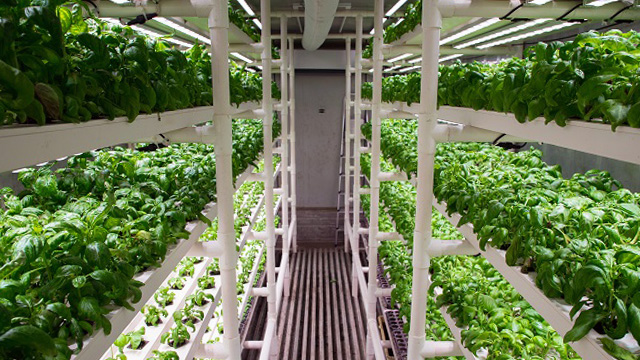 Now they have eight container vans—which they refer to as "farmboxes"—that can produce up to 250 kilograms of fresh produce monthly. Instead of focusing on local fare, they focus on crops that are non-native to the country. "Our Roquette Arugula was our first product, but our Savoy Spinach, Baby Kale, Full-Size Head Salanova Lettuce and Coriander are very popular, too," says Tanghe. And contrary to popular belief, it seems Metro Manila can't get enough of this farm-to-table fare. "Our harvest always sells, and it is clear we need to build more farms in Metro Manila ASAP," adds Tanghe.
ADVERTISEMENT - CONTINUE READING BELOW
Future Fresh also delivers to restaurants and supermarkets across the capital region, bringing in new types of produce like a Salanova mix of lettuce (a new type developed especially for salads)—showing just how much folks today want a more varied selection of veggies.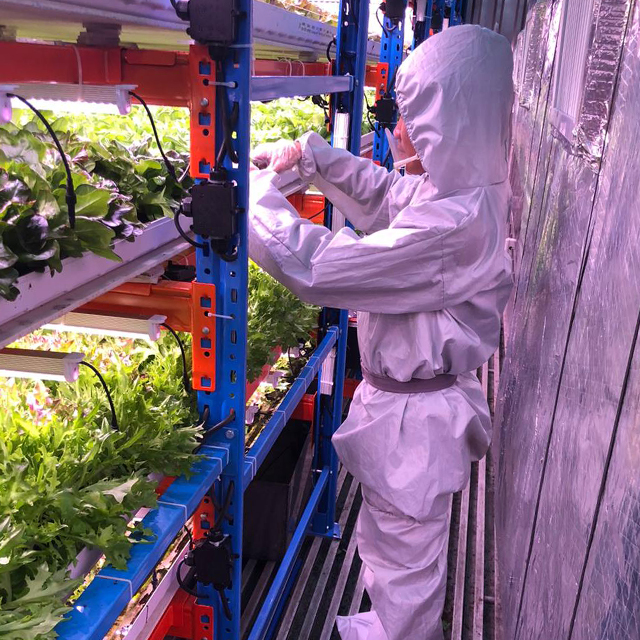 ADVERTISEMENT - CONTINUE READING BELOW
The truth is these plants would not grow very well in the Philippine climate. But hydroponics allows for "a precise growing environment," so the indoor farm is calibrated according to the needs of whatever crop is meant to be grown. Future Fresh's farms are basically modified shipping containers, outfitted with some cool sci-fi-esque machines—which are really just several systems put together. "The grow system is responsible for watering and proper nutrient delivery; the heating, ventilation, and air-conditioning system keeps the temperature and humidity within the specified range; the lighting system provides ample lighting intensity and period, and the control system monitors the water, CO2 levels and much more inside the farm," explains Tanghe.
If you'd like to try your own hand at urban farming, don't let the previous explanation throw you off. Tanghe explains that there are ready-to-buy hydroponic kits available—just be sure you can place your DIY farm somewhere you can control the conditions necessary to grow plants. "Choose a crop that you really like, but have difficulty attaining daily. Just be prepared for some trial and error along the way and don't be discouraged."
ADVERTISEMENT - CONTINUE READING BELOW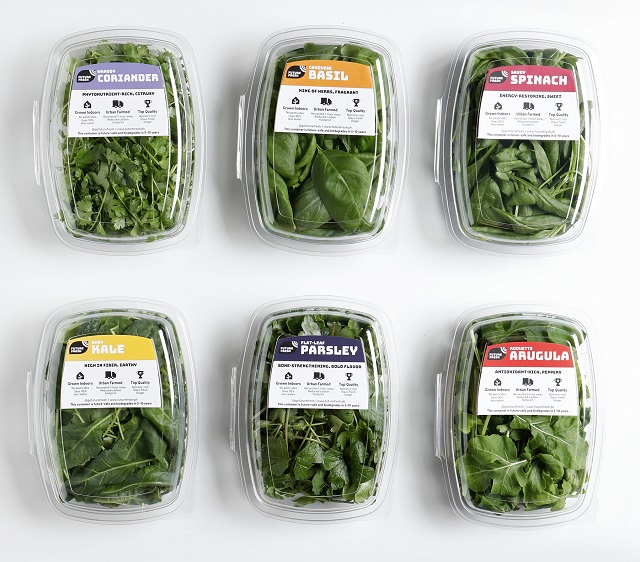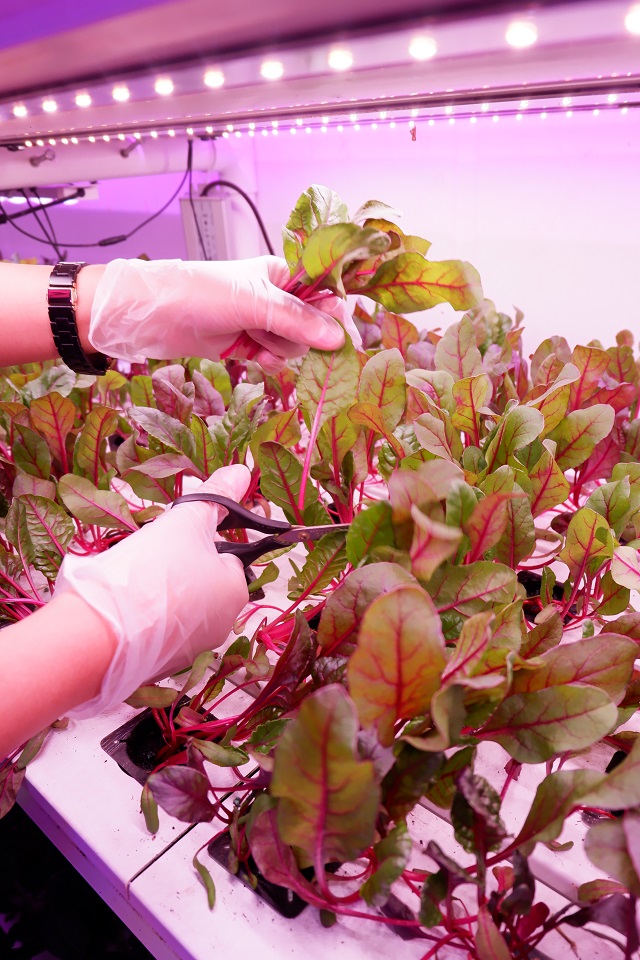 ADVERTISEMENT - CONTINUE READING BELOW
Hydroponics is this company's answer to Metro Manila's growing need for fresh greens in increasingly more crowded areas. The farm's system allows them to control how much is produced and minimize wastage, while making transportation and delivery much less complicated. Plus, in the case of natural disasters or crises, these controlled environments guarantee a continued food source. And in a city where a fast-food meal is far cheaper and way more accessible then a fresh salad, this grocer is just one of the many growing options we now have. Who knows, your French fry-loving friend might go for an actual vegetable next time.
For more information, visit Future Fresh's website.
Your guide to thriving in
this
strange new world.
Share this story with your friends!
---
Help us make Spot.ph better!
Take the short survey
More Videos You Can Watch
Load More Stories