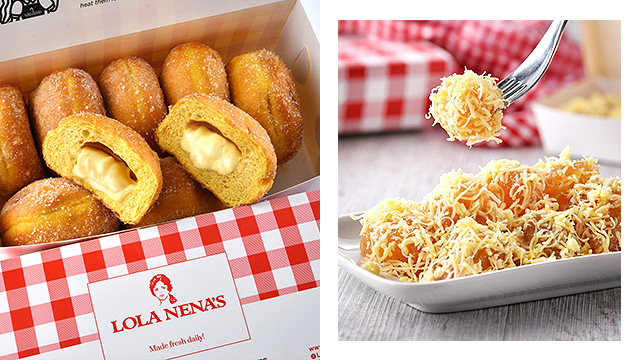 (SPOT.ph) If you've been on social media for any amount of time in the past year, you've definitely seen Lola Nena's drool-inducing Triple Cheese Donuts—with its oozing cheese filling and sugary exterior—on your feed. But there's more to the local, family-owned brand than just their famous doughnuts. The story of their success is also a testament to perseverance amid failure, and the importance of getting to know your customer.
Lola Nena's
Also read:
The Story Behind Big Al's Cookie Jar and Their Famous Chocolate Cake
Here's how Lola Nena's became the top choice for cheese doughnuts:
Who Is Lola Nena?
You're probably wondering about it right now: Is Lola Nena real? The answer is very much yes. "Lola Nena" refers to Nena Del Rosario Teotico, who also happens to be co-owner Steffi Santana's great-grandmother.
ADVERTISEMENT - CONTINUE READING BELOW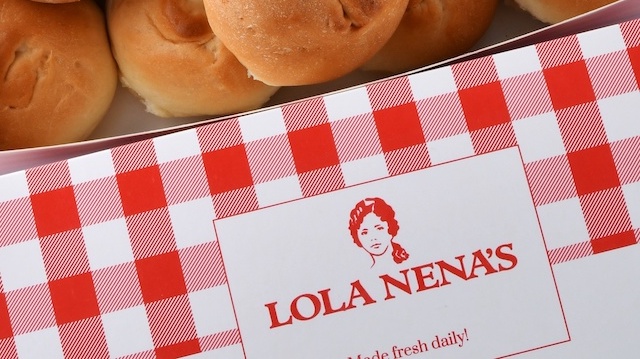 Santana started Lola Nena's with her father Kit Teotico Santana in 2012, naming the business as such in that they wanted to evoke the feeling of going to your grandparents' house. "['Yong] parang aalagaan ka, parang when you go to your lola's house lahat ng gusto mo binibigay sa 'yo, parang sobrang comforting 'yong food," says Santana. (Some of the products they would offer in the future, like their Nena's Embotido, are also based on Lola Nena's recipes.) The Santanas opened the first Lola Nena's kiosk in Tandang Sora, Quezon City, primarily selling Pichi-Pichi.
Lola Nena's Pichi-Pichi, and the Value of Trying Again
Lola Nena's take on the sticky, chewy Filipino snack-slash-dessert made of cassava was originally based on a family recipe. "We're actually not super sure where the recipe originated but it's been passed on," Steffi admits. "It's kind of different from other pichi-pichi… our family [would] always request for us to have it sa handaan, ganyan."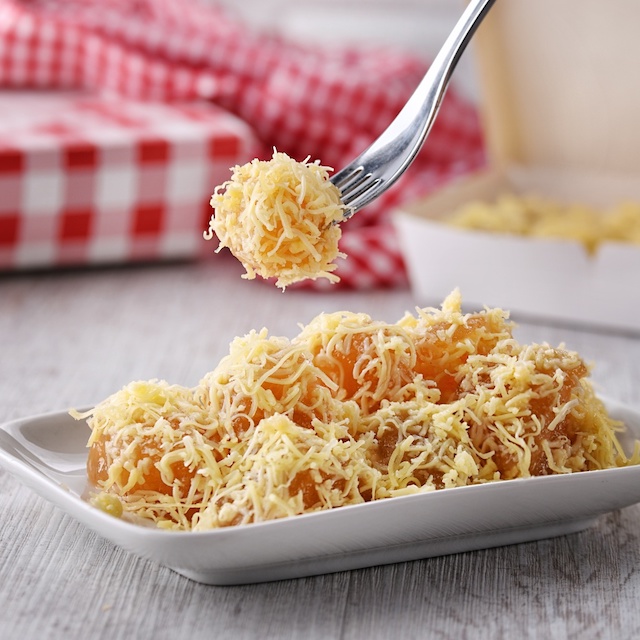 They weren't quite met with immediate success; they hardly had any customers, leading them to close shop just two months later. Steffi and Kit were determined to give the business another shot. "Maybe [the original store was] just [in] a bad location, and we just weren't ready yet," says Steffi. "So we tried again… What we call our first main real branch [now] is the one in Quezon Avenue, by Welcome Rotonda… and we noticed na that location was really good." For the next few years they would expand to open more branches. "We were really a takeout store [with] no overhead… [so] 'di siya super busy [but] like, kaya—and we were doing pretty well."
Lola Nena's clientele gradually grew and they started to become known for their pichi-pichi—but rather than get stagnant, the Santanas were motivated to improve their product even further. "We wanted to be really top of mind [when it comes to] pichi-pichi, so parang, 'what can we do to make our products better?'," Steffi shares. With that in mind, they reached out to the Department of Science and Technology, sharing with them some of the common problems they encountered with their formula at the time. "We were like, okay, we need our pichi-pichi to be the freshest possible and to be super-duper... melt-in-your-mouth. Sobrang soft."
ADVERTISEMENT - CONTINUE READING BELOW
The department matched them up with an engineer from Los Baños, who helped create a special machine that let them make pichi-pichi from the cassava with just one pass—and that resulted in a product with an improved texture. "I think that's really how everything started... the customers started noticing the difference, and then do'n lang naging mas busy pa ['yong business] and mas dumami 'yong fans ng pichi-pichi," shares Steffi. "We weren't really telling people what we were doing behind the scenes, but we saw the difference [in] how people reacted to the new products."
By around 2016, the Lola Nena's team sought to expand their product line to include baked treats, which they initially sold at their España branch. This goal came forth in the form of the Siopao Tostado, Lola Nena's take on the Bicolano favorite of the same name. "We were really inspired by the siopao tostado [of Bicol], but what we wanted was kind of different—we wanted it to have softer bread and [to be] a little bit spicy," relays Steffi. "[With] our [version], there's a little bit of spice and it kind of tastes like sisig." The product became a big hit with the students who populated the España area at the time.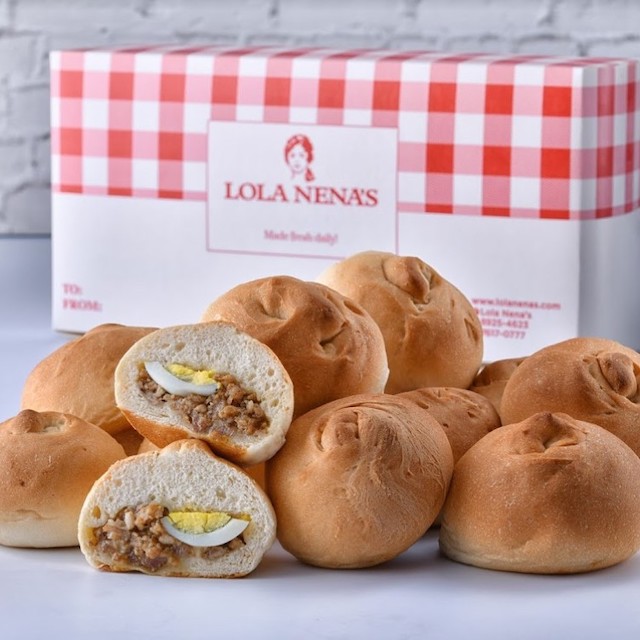 The Rise of the Old-Fashioned Donuts
It was Steffi's mom who thought to have the Old-Fashioned Donuts added to the Lola Nena's lineup, given her fondness for the panaderya favorite known as bicho-bicho. This served as their inspiration, but they gave it their own spin by giving it a round shape and stuffing it with cheese. Officially born in 2018, Lola Nena's dubbed it "Old-Fashioned" as an ode to the classic and distinctly Filipino style of the fried pastry.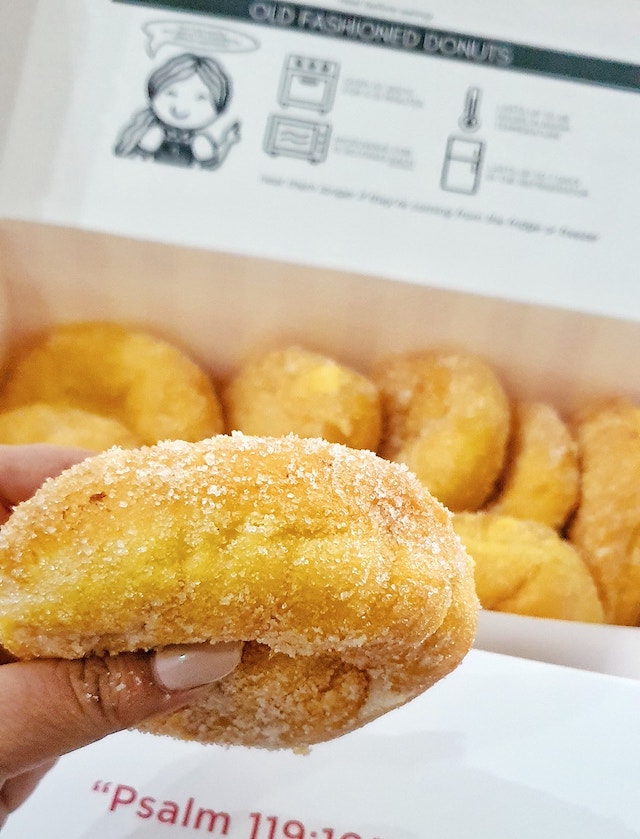 ADVERTISEMENT - CONTINUE READING BELOW
With the pandemic and the enhanced community quarantine in 2020, the Santanas found themselves mostly at home, and took the opportunity to take it to Facebook and listen to their customers' feedback on their products. "What we noticed was, a lot of our customers really loved the Old-Fashioned Donuts... but 90% of them were like, 'pero sana mas maraming cheese.'" In their quest to give the customers what they wanted, the Triple Cheese Donuts were born.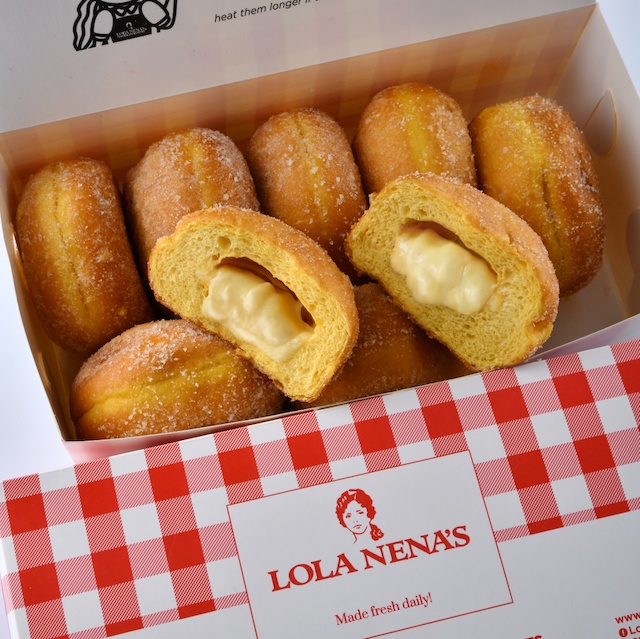 Steffi admits they struggled with doing R&D for the product given the limitations with the quarantine at the time, which meant they couldn't go to all their branches to train their staff to make the doughnuts. Giving it as straightforward a name as "Triple Cheese" made it easy for their bakers and cashiers to understand what exactly it was, and how to execute it.
At the time, Lola Nena's didn't even have a dedicated social media team; Steffi shares that she literally just took a photo with her phone, made the poster for the product on Canva, and posted it online. But the response—in her words—was "crazy insane", with numerous people sharing the post. It quickly gained traction among food lovers and food groups.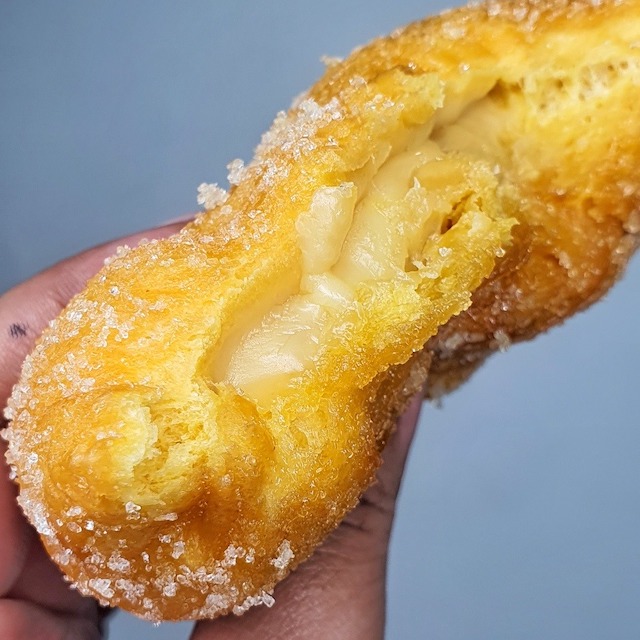 While they were initially making just around a hundred doughnuts a day, the demand for the Triple Cheese Donuts grew and they found themselves needing to make more. "At some point people were getting mad. They were like, 'you keep on posting these doughnuts, wala naman kayong binebenta!'" recalls Steffi. Thankfully, her grandmother had a building from where they started producing more doughnuts—and from there, they went on to establish more doughnut factories that are now connected to their branches. "From being able to make a few hundred doughnuts, now we can make up to 50,000 [pieces] a day."
ADVERTISEMENT - CONTINUE READING BELOW
"Sobrang thankful kami and sobrang bilib kami in the power of the Internet, and the power of nostalgia," says Steffi. Being a takeout branch and having products that are, by nature, very much suitable for delivery, they weren't too negatively affected by the quarantine—and even went on to open more branches in the midst of it.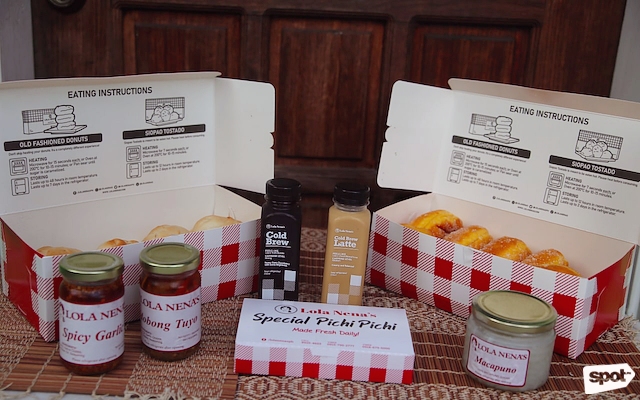 "I really love telling the story, 'cause I'm so amazed by what happened to us… wala pang one year, sobrang laki na nung growth ng company. We're so grateful."
Hey, Spotters! Check us out on Viber to join our Community and subscribe to our Chatbot.
Share this story with your friends!
---
Help us make Spot.ph better!
Take the short survey
More Videos You Can Watch
Load More Stories