Duster: Don't Call Them Sweethearts
<>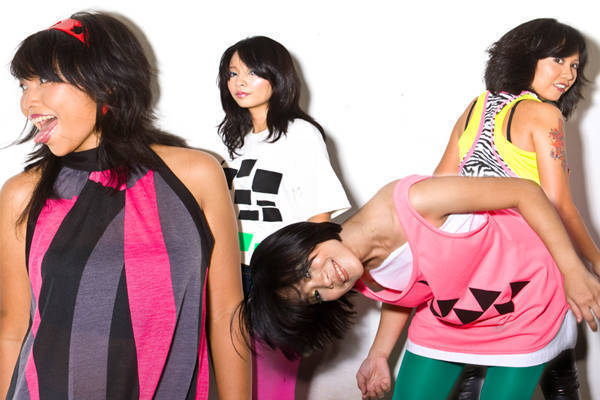 It's almost like Riot Grrl of the '90s–loud and raw and femme power all the way. We say "almost" because apart from being the qualities above, Duster displays maturity, a settled-in kind of musicianship, and in their debut record, Sweetheart Snackbar, they've men, Raimund Marasigan and Lourd de Veyra, who have played pretty big roles in their story. Composed of veteran personalities in the local rock scene, Duster is actually a product of the Marasigan-de Veyra collaboration. Marasigan showed de Veyra his songs that needed lyrics. Myrene Academia, who is Marasigan's girlfriend, has been eyeing the name Duster for a future all-girl group. When the songs seemed ready, she tapped Katwo Puertollano and Kris Gorra-Dancel. Soon, Ristalle Bautista came and Duster became an intersection of bands, old and new, defunct and existing. Vocalist Katwo Puertollano was with Narda where she also rendered singing duties, until they called it a day a few years back. Newest of the lot, perhaps is drummer Ristalle Bautista, who took care of the drumming duties for the recent reunion of all-girl group Fatal Posporos. Kris Gorra-Dancel, on guitars and vocals, is a popular fixture in the scene. She fronts Cambio, the resulting band that came out of the Eraserheads break-up. Prior to that she is also with Fatal Posporos, another all-girl group in their early 2000s. And if you must know, she is the wife of Vin Dancel, a scene senyor, as well. Bassist Myrene Academia is that chick who has been lending the entire scene her coolness. She's been there since the beginning, playing bass for that little-known rock superstar The Aga Mulach Experience and hosting that awesome radio show on NU 107, Not Radio. Right now, Myrene is more popular for her work with Sandwich and Imago, two stalwart bands in the scene, who've managed to retain record deals, radio airplay, and regular gigs. Girl power? Maybe, but these rock chicks are no Spice Girls.

ADVERTISEMENT - CONTINUE READING BELOW

"Dek a Doodle Dandy" by Duster

Images from Sony Music Entertainment.
Load More Stories