Who's Afraid of the Big Bad Wolverine?
MOVIE REVIEW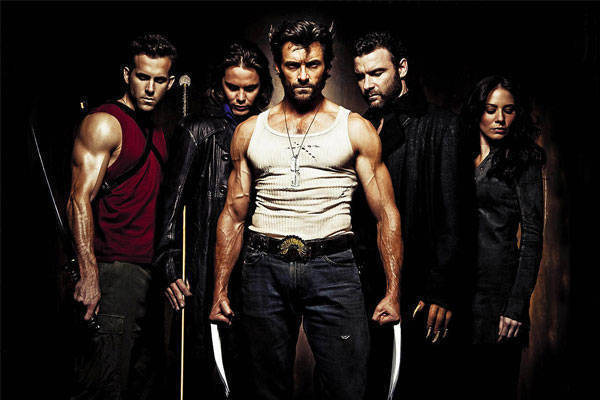 News flash: Tough-guy Wolverine is one big romantic. Who knew the death of a loved one would be what drives this movie's reluctant hero (played to furrowed-forehead perfection by Hugh Jackman) to seek revenge and unleash the savage beast he's kept under control for many years?
Wolverine's tragic history is revealed early on in the film: It begins with his alter-ego Logan's unfortunate childhood, skims through wars he miraculously survives without a scratch, and goes on to follow him with a group of skillful men carrying out dangerous missions under the orders of a man named Stryker. The explosive, action-packed scenes peppered with sardonic banter successfully lend the illusion that these mutants have been through a lot of assignments together.
Skills-wise, the sword-wielding Wade Wilson (Ryan Reynolds) and sharp-shooting Agent Zero (Daniel Henney) aptly demonstrate why they should be in Stryker's crew. However, I found no real need for Bolt's presence in the entire movie (though I do love actor Dominic Monaghan dearly). Victor Creed/Sabretooth (Liev Schreiber), on the other hand, appears more like a vampire poised to attack with his sharp nails and even sharper canines. But you'll let go of that once you see how well he connects with Logan. Theirs is a solid bromance that hides the darkest of secrets and ultimately stands the test of time.
ADVERTISEMENT - CONTINUE READING BELOW
When Logan says goodbye to a life of combat, Hugh Jackman manages to slow down the pace by showing off his character's good nature. The majestic Canadian Rockies provides the idyllic setting for a fresh start–it is where he finds a decent job and settles down. But since this is an X-Men movie, the action starts up again in no time. Logan's painful transformation into the vein-popping, adamantium-infused Wolverine is an awesome sight to behold. Hardcore fans of the comic-book character won't be disappointed.
Director Gavin Hood managed to bring Wolverine's signature look and peculiarities to life–from the crazy mane and keen animal senses down to the nasty cigar habit and foul temper. The movie's mythology may have strayed from its comic-book counterpart, but finding out how Wolverine got his name was sweet yet borderline cheesy. (Believe me, it's not as obvious as you think.)
CONTINUE READING BELOW
Recommended Videos
Logan may project the image of a lone wolf, but without the people he has come across, his long life would be far less colorful. I was admittedly excited to see some of my favorite X-Men characters, but a couple of scenes with these secondary characters seemed forced. For instance, the scriptwriters tried too hard to cram as many mutants as possible into the film, hoping to get good feedback from the audience so they could develop his story into another bankable blockbuster. The age inconsistency between Cyclops and Gambit was also disorienting for me since the former was leading the X-Men in the comic books way before the southerner joined the team.
ADVERTISEMENT - CONTINUE READING BELOW
X-Men Origins: Wolverine has enough surprises to keep you glued to your seat for two hours. You won't need a shot of adamantium drilled into your skull to know that this entertaining movie will be better watched on the big screen instead of bought from your dibidi suki and viewed on a puny home system.
Photos courtesy of 20th Century Fox
To see where this movie is showing, click here.

Share this story with your friends!
---
Help us make Spot.ph better!
Take the short survey
Load More Stories