Angels and Demons: A Test of Faith?
MOVIE REVIEW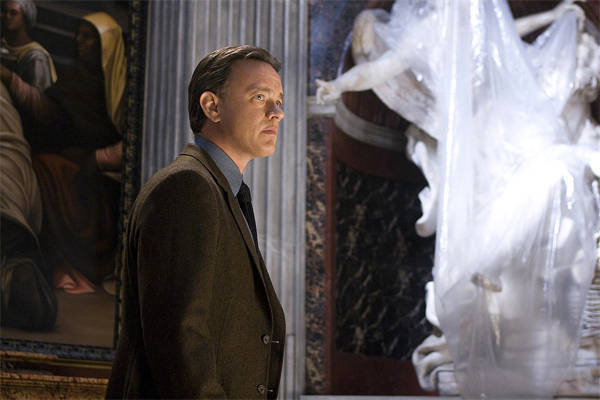 There are a number of moments in Angels and Demons that, aside from making you want to fly to Rome on the next available flight, feel like you're watching the novel unfold before your eyes exactly the way you pictured it in your head. Granted, some parts of Dan Brown's story have been altered for the big-screen adaptation (for instance, Vittoria Vetra's adoptive father, Leonardo Vetra, is now Silvano Bentivoglio, Vittoria's research partner at CERN), but the basic plot and its fascinating look into the ceremonies and traditions of the Catholic Church remain.
The movie's tightly wound mystery and brisk pace are likely to keep you in suspense throughout, even if you've read the book. From the first few scenes, in which Vittoria (played by gorgeous Israeli actress, Ayelet Zurer) and her team succeed in creating antimatter, you'll find yourself holding your breath to see what comes next. Actually seeing the murdered cardinals onscreen is gruesome, but adds to the tension–you can't wait for Vittoria and Robert Langdon to finally catch up to the killer and stop him.
ADVERTISEMENT - CONTINUE READING BELOW
While we wouldn't call Tom Hanks perfect for the role of Langdon, he lends a certain amount of authority to the character–you actually believe he could be a Harvard symbologist that the Vatican would approach for help. That credibility helps in Langdon's encounters with Vatican security chief, Commander Richter (Stellan Skarsgard, in a role that's poles apart from his turn in Mamma Mia), whose scathing stares would be enough to cause a lesser opponent to cower in defeat.
Ewan McGregor, as Camerlengo Patrick McKenna, is believable as the deceased Pope's grieving friend/adopted son–his layered performance makes you feel sorry for him, and at the same time suspect that he's more than just the loyal priest that he appears to be.
CONTINUE READING BELOW
Recommended Videos
The locations, or more specifically, the historic Catholic churches that play a major role in the plot's development, makes the film a treat to watch, despite the fact that the Vatican banned the production from filming on its grounds (or in any Catholic church in Rome) and most were recreated with CG.
Still, a big part of why the movie is so interesting is because of its inside look–albeit mostly fictional, as Dan Brown emphasizes–at a group that is so protective of its secrets. The election of a Pope draws worldwide attention, but no one really knows what goes on behind the Sistine Chapel's sealed doors, and with this movie, Ron Howard gives us a glimpse. The story's scope (dating back thousands of years, to the beginnings of the Illuminati) and its dramatic, almost-dazzling climax with the antimatter obviously makes it a work of fiction, but in the end, the very real, age-old struggle between science and religion is what viewers will probably end up taking away with them.
ADVERTISEMENT - CONTINUE READING BELOW
Photos courtesy of Columbia Pictures
To see where this movie is showing, click here.
Share this story with your friends!
---
Help us make Spot.ph better!
Take the short survey
Load More Stories