Have Scandal, Will Chop Off Hair
Why have these stars seem to have shorn scandal right out of their hair? Spot.ph splits hairs on the matter.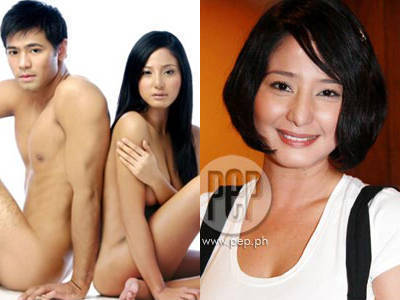 Katrina Halili, (left) pre- and (right) post- Sex Video Scandal
Katrina Halili emerged afresh with a short new bob in the aftermath of her Hayden Cam sex video scandal. Lopping off her locks in a pert one-length cut was j23 salon, according to her road manager Omar Bortijas. With her new swingy hairstyle barely grazing her chin and nape, Halili looked more chic gamine than sexpot, her previous persona.
Showbiz followers will remember Gretchen Barretto to have made a similar beauty statement right after her "Kisscandal" with John Estrada in 2007. After the scandalous photo showing the two kissing on a couch during a party at Rufa Mae Quinto's house was circulated in June 2007, Pep.ph ran a story on July 27, 2007 with a photo revealing a newly bob-bed Barretto attending talent manager Douglas Quijano's birthday party. In the photo, Barretto looks happy, relaxed and confident, as if she had just hurdled the scandalous storm. One of the first stars to get the bob made popular by Victoria Beckham that year, Gretchen's haircut is attributed to Japanese hairstylist Chiyo Tagami of Sei Salon in Makati.
ADVERTISEMENT - CONTINUE READING BELOW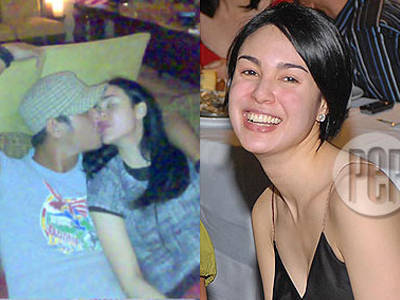 Gretchen Barretto, (left) Kisscandal and (right) Beyond
Cutting one's hair in a drastic way is the quickest way to project a "New Me" image. "It can be a defense mechanism, just to divert the issue, whether a woman is undergoing a scandal or just a breakup. Changing her look is a way to make her instantly feel good and look different," says Jing Monis of Propaganda Salon, top hairstylist to models and stars like Judy Ann Santos-Agoncillo. Monis says he gets a lot of "Chop it all off!" requests from the very newly single, and even brides who were ditched or who ditched at the altar.
CONTINUE READING BELOW
Recommended Videos
"Hair is the very vocabulary of self-invention, the outward manifestation of an inner metamorphosis," says anthropologist Grant McCracken, author of Big Hair: A Journey into the Transformation of the Self. Historically, in the movies and in lore, long hair has always connoted sexuality and femininity, while short hair signified modesty, independence and restraint.
ADVERTISEMENT - CONTINUE READING BELOW
Whether coincidentally or intentionally, Halili's and Gretchen's post-scandal bobs were instant and effective ways to signify whatever change was going on inside of them and whatever new persona they wanted to imbibe. Who would ever have thought that a former sexy star (Halili) would now have both nuns and feminists rallying behind her? Lopping off her lascivious-looking locks could only help bolster her new image. It was as if both Halili and Barretto's scandal stains were shorn off of their heads, helping them face life anew.
Says Alisa King in her Helium.com article "The Breakup Haircut: Mating Call or Emotional Imperative?" chopping off long hair signals "underlying emotional reasons as opposed to a fashion statement." Speaking from personal experience, she writes, "I came to a point where I did not want to have my long locks for a single moment more. This had to do directly with my distress and unhappiness at the time. I felt like I was changing more than my appearance; I was taking the needed step to get on with my life. In a way I felt I was cutting off something I had held close for a long time, something that had become unbearable."
We wonder, whose long hair is next on the post-scandal chopping block?
Photos from Pep.ph
We'd love to know what you think! Please post your comments below:
Share this story with your friends!
---
Help us make Spot.ph better!
Take the short survey
Load More Stories