Oh My Ga, What Happened?
No doubt Oh My Girl will make money because Judy Ann is in it. But the movie, by Ploning director Dante Nico "Ga" Garcia, was all about Roderick Paulate, at least for SPOT.ph blogger Ria Limjap.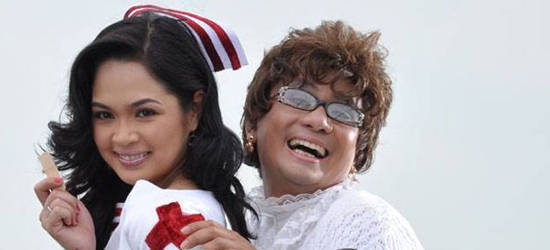 I had high hopes for Judy Ann Santos's new movie by Dante Nico Garcia–mostly because I liked Ploning, which he directed and she starred in. Now Juday and her BFF have made a romantic comedy (produced by Regal Films) that's spectacularly unfunny despite a cross-dressing Ogie Alcasid and a bunch of cheap tricks to get the audience to laugh. My high hopes were dashed.
Judy Ann plays Darling, a famous actress who hides an awful secret: she was a fat kid named Opao with a huge mole on her face (which looked suspiciously like a raisin glued to the chubby cheek of child actress Dorothy Ann Perez.) Opao has a best friend named Biboy, a sampaguita vendor who likes to wear girl's clothes and doesn't like to bathe. The two urchins are eventually separated: Opao is adopted by Inday Langging (Carmi Martin), an aging starlet with a thick Cebuano accent, while Biboy ends up with an aging transvestite father figure Crisp Pops (Roderick Paulate). Inday turns her adopted daughter into a mini version of her by removing the offensive mole, putting the kid on a diet, and transforming Opao into Darling, who is beautiful and sexy but kind of a superficial bitch.
Trailer of Oh My Girl.

Meanwhile, Biboy dreams of finding his BFF one day–and when he sees Darling sa shooting he somehow magically realizes she is his long lost childhood friend. Because Darling is blinded by her own celebrity, she doesn't recognize Biboy so obviously the only solution is for him to pretend he's a woman by putting on some makeup, a wig, and a cardigan and a skirt. This super watered down version of Dame Edna becomes Darling's PA. By now, you know the drill, right? They become close, then they fight, so of course they part, and finally Biboy declares his love for Darling but she laughs in his face, so he disappears, then eventually she realizes she loves him and goes after him. Happy ending complete with dance number.
ADVERTISEMENT - CONTINUE READING BELOW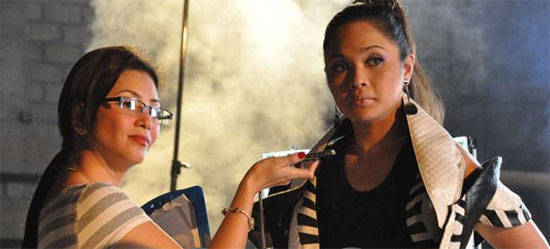 CONTINUE READING BELOW
Recommended Videos
Be warned: the jokes are kind of showbiz insider-ish and the story is so convoluted that at times I found myself quite confused. Maybe it's a mess because several people were involved in concocting the story, Regine Velasquez included. The thing is, if you're going to do a cross-dressing romantic comedy (watch Tootsie and make that your peg), you have to go all out with the cross dressing. Honestly, Ogie still had stubble on his upper lip in the obligatory putting-on-makeup-and-dressing-up-like-a-woman montage. On the other hand, Judy Ann is dressed like an utter tart in this movie, which is kind of fun. The old ladies sitting beside me issued comments like, "Ay naka high heels!" and "Ang laki talaga ng hita ni Juday." Ouch. Although I have to admit, that was the funniest part of watching this movie.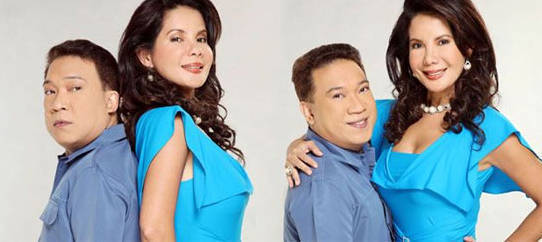 ADVERTISEMENT - CONTINUE READING BELOW
There's a bunch of fun showbizzy cameos though, from Ate Shawee to Kuya Germs. Also, you'll realize how much you've missed Dick and Carmi until you see them together again in this movie. Nova Villa, Manilyn Reynes, and John Pratts–all kind of fat and kind of funny–are good for a few tepid laughs. For me it's still all about Roderick Paulate, though. Can someone please write some amazing material appropriate for his comedic and dramatic skills? And Carmi looks as hot as ever. Hotter than Juday.
No doubt Oh My Girl will make money at the box office because Judy Ann Santos is a certified star. And for sure it will make the little old ladies happy, despite their catty comments. Enough said.
Click here to check the movie schedule of Oh My Girl.
Images from regalmultimedia.net/omg.
Share this story with your friends!
---
Help us make Spot.ph better!
Take the short survey
Load More Stories