MOVIE REVIEW Kinatay: The good news and the bad news
SPOT.ph is the first to review the controversial film Kinatay that won the Cannes Film Festival's Best Director Award for Brilliante Mendoza. By Andrew Paredes.
By Andrew Paredes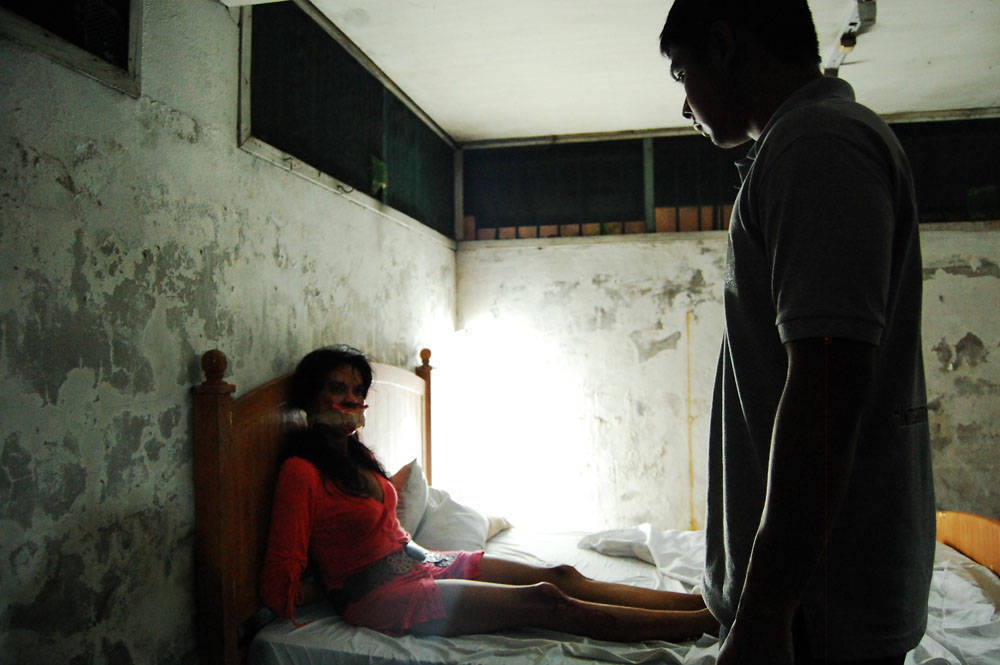 The good news: Kinatay is not as bad as Roger Ebert said it was.
The bad  news: At the UP Film Center screening on July 30, the last thing director Brillante Ma. Mendoza introduced the film that won for him a Best Director award at Cannes last May with these prophetic words:"I'm not going to tell you to enjoy the film…just watch it." No direr warning–or harder command–was ever issued.
The truth is, Kinatay is a difficult film to sit through. Not because the title refers to a washed-up prostitute who gets hacked to pieces by corrupt policemen, but because audiences weaned on the attention-deficit-disorder plotting of Hollywood movies will probably be lulled to sleep. And for a film that deals with such horrific subject matter, that may not be a desirable effect.
Kinatay follows a day in the life of police cadet Peping (the director's muse Coco Martin) who, as the film opens, drops off his seven-month-old son with an aunt and rides off to city hall to get married to his girlfriend Cecille (Mercedes Cabral). Later on, Peping gets a shady job offer from a friend named Abyong (Jhong Hilario) that promises a huge payday. Accepting the offer, Peping then watches in horror as Sarge (John Regala) pummels a deadbeat prostitute/junkie named Madonna (Maria Isabel Lopez) and takes them both on an interminable ride out of the city that ends in her dismemberment over drug debts unpaid.
ADVERTISEMENT - CONTINUE READING BELOW
Kinatay is the third Brillante Mendoza film I've watched after his debut Masahista (2005) and last year's equally controversial Cannes hopeful Serbis (2008), and you can trace a clear aesthetic line emerging from these films. For starters, Mendoza has staked out a subset of the "underbelly of the city" genre that I am christening the "haiku" subgenre–a brand of neo-realist film that works within the confines of a single claustrophobic locale, happening over a short period of time (say, a day). Such strictures impose formidable demands on the creators. You cannot count on the resource of different locations or times to flesh out character–everything has to happen in the here and now.
CONTINUE READING BELOW
Recommended Videos
For another, Mendoza is fashioning himself into a love-him-or-hate-him filmmaker, one who deliberately crafts films that will test your patience, your fortitude, or both. Masahista, with its laughable images of a gay client admiring the wallpaper in his cubicle before a cockroach cuts his reverie short and a masseur doing the nasty with another client in an open toilet, is a cakewalk compared to Serbis and Kinatay. In Serbis, you get a boil getting lanced on a buttock and simulated fellatio in a projection booth–although international critics latched on to the image of a goat inexplicably wandering in front of a movie screen. In Kinatay, you get a prostitute who is murdered by repeating stabbings to her vagina.
The good news: Kinatay is more cohesive than those films. Unlike Masahista and Serbis, Kinatay follows only one viewpoint–Peping's–and the lack of multiple threads allows the director to keep a tighter hold on his narrative. All you have to do is go from point A (Roxas Boulevard) to point B (Guadalupe Bridge) to point C (North Luzon Expressway) to point Z (a safe house in Bulacan).
ADVERTISEMENT - CONTINUE READING BELOW
It's the journey from point to point that is the slog. For the first 15 minutes or so, Brillante Mendoza does what he does best: capturing the controlled chaos of the city in broad, impressionistic strokes. With the aid of director of photography Odyssey Flores and sound man Albert Michael Idioma, we see the city in bright, saturated colors; in jittery, single takes; assaulted by its cacophony of sound. (We also get subtitles of conversations that we don't hear, which seems a little like cheating.) In the first quarter hour, we see that Peping is a happy groom marrying his beloved and a bright-eyed student attending his criminology class (with a professorial cameo supplied by fellow director Mark Meily). The bad news: It is also a slog that might put you into a stupor.
And then we arrive outside the club where Madonna the prostitute works, and everything goes dark. Metaphorically and literally. In the open forum following the film, Mendoza says he is at a loss to explain why the print was too dark, but there is good news: There is a metaphorical appropriateness to having the action be so murky that you cannot even identify who is speaking–evil can be faceless, or requires a remove on the part of the person perpetrating it.
The bad news: We embark on another of those endless stretches where we are trapped along with Peping in a cramped van with nothing but impressionistic visuals–a wailing police car, a grinding truck, a sign for a slaughterhouse–for sensory input. After the initial shock of a beating that is too shrouded in shadow for us to see, the film becomes a numbing portrait of the banality of evil.
ADVERTISEMENT - CONTINUE READING BELOW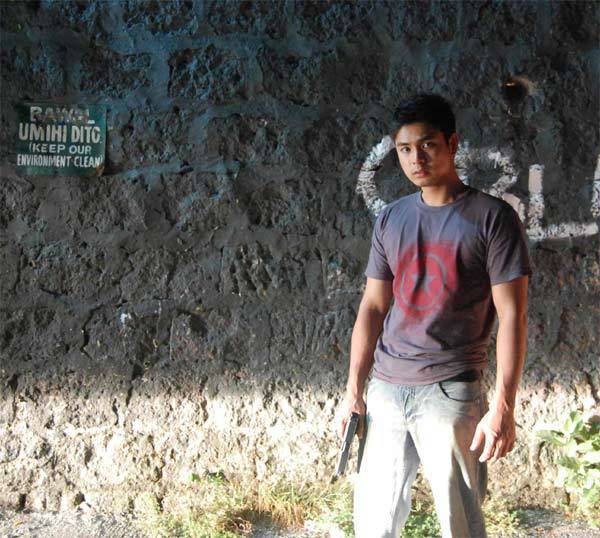 By the time the crime is actually committed, the film has been leached of all suspense that the act of dismemberment has lost much of its horror. You may cringe at the sight of a leg being screwed off, but it is not a monstrosity that reverberates through all that is moral in us–it is just a vile act that you may curse the director for showing you after all that butt-numbing traveling.
Subtlety may also not be in the director's vocabulary; may, in fact, be a luxury he cannot afford given the narrative limits he has confined himself to. And so, you may spot a poster of the Madonna hanging on the wall of the bedroom where Madonna the prostitute will meet her ghastly end. Or the camera will focus on the motto at the back of Peping's uniform as he carries out a sack containing Madonna's head, as the subtitles read "Integrity, once lost, is lost forever."
ADVERTISEMENT - CONTINUE READING BELOW
Here, then, is Kinatay's message writ large for all to see: Even unwilling accomplices are forever sullied by evil committed against their wishes. But be warned–you may feel like you are watching Kinatay against your wishes. It is a polarizing film that gives new meaning to the phrase "captive audience."
SPOT.ph wants to know: What do you think?
Share this story with your friends!
---
Help us make Spot.ph better!
Take the short survey
Load More Stories