Ria Limjap on Maximus and Minimus: Big Girls Do Cry
SPOT.ph blogger Ria Limjap caught the "big girl" movie Maximus and Minimus at the ongoing Cinema One Digital Film Festival at the Gateway Cineplex.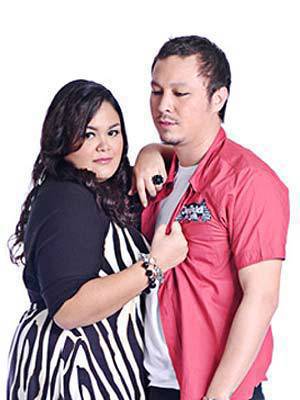 When I was a beauty editor, I saw a lot of models for beauty shoot casting. I saw tall ones, I saw short ones, I saw mestiza ones, I saw chinita ones, I saw morena ones. But I never saw a fat model. Oops, I meant Plus Sized, or whatever the current politically correct term is.   (Honestly, I want to say Fat. I guess if you've been called fat–and you are fat–hey, you're entitled to use the word.)
So after the endless parade of skinny leading ladies, I went out of my way to catch Maximus and Minimus, cinematographer Nap Jamir's directorial debut, at the fifth Cinema One Digital Film Festival. Imagine, a raunchy comedy about the sexual proclivities of a fat and fabulous heroine!   How progressive.
Max is de buena, super confident, and sexually aggressive. She gets to shag a nerdy guy named Papu (Mikel Campos) and a moody Goth called Elmo (Baron Geisler). The nerd–who is hung like a hamster and therefore no match against Max's largesse–fails to please the sexually voracious leading lady. Meanwhile, the Goth–who wears eyeliner and has lots of kinky tricks up his black sleeve–first makes Max happy but soon reveals a secret fetish that drives her away. In the end Max ends up pregnant and alone, but still rich, still fat, and still happy with her life.
ADVERTISEMENT - CONTINUE READING BELOW
Good for them for making a movie that's not about squatters or gays or squatter gays. Good for them for doing a sex comedy and coming up with a main character that's anti-type: fat, rich, and sassy instead of skinny, pretty, and downtrodden.
Sadly this movie could have been a lot tighter in so many places, it was just flabby all over.
However, bravo to Cai Cortez, who is a brave young actress and obviously got into the role with relish. She's a lovely girl, and I really wish they didn't tart her up in awful outfits (like purple beaded halter tops for day wear) that were totally unflattering and ill- fitting. Sexy does not mean super sikip. And again wearing my beauty editor hat, I wish they didn't slap on the glittery eye shadow with false eye   lashes on her face, which is already naturally pretty.
CONTINUE READING BELOW
Recommended Videos
Remember girls, looking hot is not always about short shorts and lots of makeup, it's all about Attitude. The right one.
Speaking of big girl movies, I'm really looking forward to Precious by Lee Daniels. It's Oprah-approved. And while that might be enough to turn other people off, I don't care. It's about an overweight, pregnant, and illiterate 16-year-old girl from Harlem with a history of hardship and abuse. Precious has attitude.
P.S. The Cinema One Digital Film Festival is running until November 17, Tuesday, at Cineplex 10 of Gateway Mall, Araneta Center, Cubao.
Photos courtesy of Cinema One.
Share this story with your friends!
---
Help us make Spot.ph better!
Take the short survey
Load More Stories