Christmas is here! Do you know what that means aside from the unabashed eating, the holiday traffic, the family reunions, and office parties? It means the Metro Manila Film Fest is around the corner. I kind of really want to see the motorcade of stars, don't you?
From December 25th to January 3rd, all movie houses in Metro Manila will play only Filipino films, all official festival entries. While that could be a nice change from all the big Hollywood franchise domination, it could also be a potential nightmare. I need to buckle up for it.
***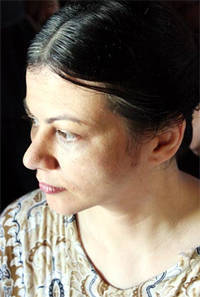 ADVERTISEMENT - CONTINUE READING BELOW
At the not-so-subtle insistence of Erwin Romulo, I went to see Wanted:Border at Robinson's IndieSine. Fresh from its home run at the Fifth Cinema One Originals Digital Film Festival (best film, director, original screenplay, cinematography, actress, musical score, and production design, no less!), Wanted:Border was sort of time sharing with New Moon at IndieSine. I guess loads of people want to see the teenage human/vampire/werewolf love triangle flick. Why not? I haven't seen the movie so I can't say anything about it–aside from the fact that Robert whatshisname and the other guy who plays the werewolf are hot–but I did read half of the book and I found it so bad I couldn't finish it. Based on that I don't think I want to see the movie.
But I digress.
Anyway, I'm thankful for the not-so-subtle insistence of E.R. (who did the musical score with my favorite crabby musical genius Malek Lopez) because Wanted:Border had ghouls in it that put all those Hollywood vampire and werewolf types to shame. Rosanna Roces, porcelain white and eerie, plays Saleng, a religious fanatic carinderia owner in small-town Iloilo. Famous for her kansi (a delicious bone marrow soup), Saleng believes that lost souls flock to her and she nourishes them with her food. Never mind that her boarders mysteriously disappear while the knives chop ceaselessly through the night. As a child, Saleng and her grandmother were branded aswangs–she was tortured by the other children and her grandmother was killed by the townspeople before her eyes. Is there any wonder Saleng turned into a butcher herself?
Ray Gibraltar's brilliant film–dark, complex, funny, and gory as it is–is ultimately scary because it echoes what's going on and has been going on for years. In the Philippines, people are butchered on some powerful man's whim. Sometimes it seems we're all turning into monsters.
Images courtesy of Cinema One.
ADVERTISEMENT - CONTINUE READING BELOW
Share this story with your friends!
---
Help us make Spot.ph better!
Take the short survey
More Videos You Can Watch
Load More Stories