Ne-Yo on 'Diva' Mariah, being a gentleman and his Grammy bets
SPOT.ph caught up with the R&B star who spills about working with Mariah Carey, Beyonce and Celine Dion.
Manila's 2010 concert scene kicked off with American pop & R&B singer Ne-Yo on Saturday, January 9 at the Mall of Asia Concert Grounds, in a show called The Gentleman is Back: Ne-Yo: Live in Manila.
More than a year after his first visit, the singer-songwriter and record producer performed his worldwide hits including "Because of You," "Mad," and "Closer." Together with his protégé, Jadyn Maria, Ne-Yo showed the audience why he's called the "Gentleman of the Year," with his dexterous choreography and skillful vocal acrobatics.
SPOT.ph caught up with songwriter of the chart topping songs, "Irreplaceable," "Bleeding Love," and "Take a Bow" in an interview where he shared with the press what it was like to collaborate with 'Diva' Mariah, falling on stage, and who he's rooting for in the forthcoming Grammys: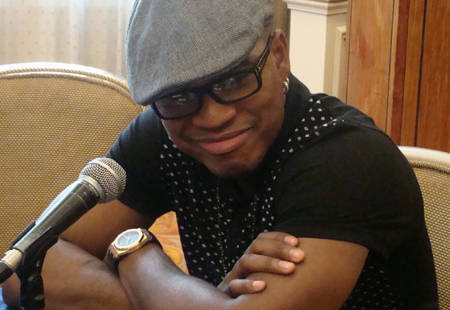 1. His fashion sense is 'comfortable'. While most celebs go for "form before function," Ne-Yo says he dresses for comfort. "I won't be pimped up in a suit just because it looks good, I make sure that all the suits I have I can move in them, because that's who I am, my fashion sense is comfortable."
ADVERTISEMENT - CONTINUE READING BELOW
2. He thinks clothes don't make a guy a gentleman. Ne-Yo says that a true gentleman is the kind of person that is personable and polite. "I think a lot of people think that you just need to put on as suit and you're a gentleman, but that's definitely not the case. Style is just one element of being a gentleman, you can't just put on a suit, a fedora, a tie and go, ' Oh I'm a gentleman now.' It starts in here, and you work it out to your clothes."
3. Working with 'Diva' Mariah Carey was a learning experience. Ne-Yo recently worked with Mariah Carey for her remix album of Memoirs of an Imperfect Angel, specifically for her song, "Angels Cry." He has this to say about Mariah: "Working with Mariah was a learning experience. Her level of professionalism is almost double what mine is and the thing is, you won't expect it. Normally, when you see Mariah, you just see the glitz and the glamour, and she's a diva, she's fabulous… but when it's time to work she focuses and gets the job done."
CONTINUE READING BELOW
Recommended Videos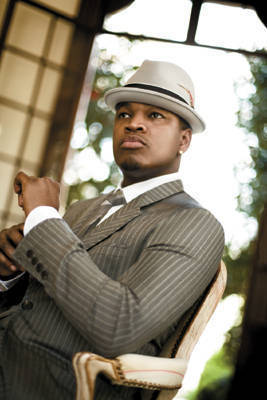 ADVERTISEMENT - CONTINUE READING BELOW
4. He has two movies coming up. Ne-Yo was first seen in the movies Save the Last Dance 2 and Stomp the Yard and he shared with the press that he has two movies coming up. "The first movie is called Red Tales, [which is a] story of airmen, the first African-American fighter pilots in the United States Airforce during World War II. I did a movie called Battle L.A., which is more of a sci-fi, alien type thing, I play a marine in the movie."
5. He felt 'useless' working with Beyonce. "I definitely would say that working with Beyonce is an experience. I've never felt so useless in my life, she didn't need me there, at all. You know what I mean, it was one of those, I got it, okay I'm gonna go and get some coffee, I leave the room and come back and the song is done, oh, alright, the song is done. Nice meeting you."
6. He loves Robin Thicke. Ne-Yo shared his favorite love songs and said that "Lost Without You" was a "classic, classic, classic." Even on the morning before the interview, he was listening to Thicke's latest album.
7. He doesn't like covering classics. While he may have a lot of favorite songs from different decades, Ne-Yo doesn't like to cover them. "To bring something different to the song is like disrespect if the song is already perfect. Normally, I try to leave the classics, classic."
8. He was so honored to have worked with Lionel Richie. "I got a chance to work with Lionel Richie, which was incredible. That one was memorable because I completely expected that [it] would be a collaboration type. I'm gonna write half of the song, he's gonna write a piece of the song, he's one of the greatest writers in the world so why wouldn't he, and we walked into the studio and he was like, what do you got for me? So I sang him half of the song I had, and he was like, 'where's the rest of it?' That was like an honor for me, because this is one of the greatest writers on the face of the planet, and he wants me to write the whole song, that was big for me. That one was pretty memorable."
ADVERTISEMENT - CONTINUE READING BELOW
9. Working with Celine Dion was a shock. At first Ne-Yo thought that he would be intimidated working with Celine Dion, but when they "got into the studio and [Celine Dion] was doing Elvis Presley impersonations, like with the lip and it was a silly vibe, it was different, it wasn't what I was expecting."
10. He's rooting for Beyonce. The Grammys are coming up, and Beyonce and Taylor Swift are leading the nominations. "Both of them had incredible years last year. I know Beyonce personally, so I'm rooting for Beyonce, with Beyonce there's family element there."
Photos from MCA Universal and Jeff Cape.
Share this story with your friends!
---
Help us make Spot.ph better!
Take the short survey
Load More Stories