Date Night: A Comedy with Takeout
MOVIE REVIEW: Why Date Night is the perfect flick to catch on a date night.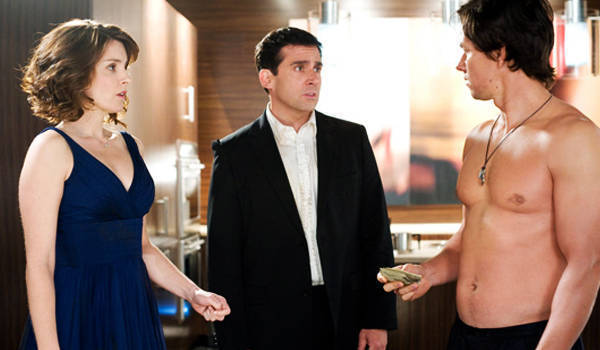 Claire and Phil Foster (Tina Fey and Steve Carell) have hit a marriage plateau. With regular jobs, two hyperactive tykes, scheduled dinner dates at a local steak house, and each other–they lead a simple, idyllic life. On the brink of being the poster couple for the mundane marrieds of the century, Claire and Phil decide to shake things up a bit by stepping out of suburbia for an unplanned night in the city. Of course, unplanned is an understatement when you have guys with guns chasing you for something you know nothing about.
Even with their apparent lack of chemistry at the beginning of the film, Carell and Fey easily slip into the shoes of husband and wife. With rather subdued performances, the two nail the small nuisances of playing an aging married couple: from the unending stack of daily chores to the worn-out sex drives. But things change quite swiftly. As their story starts picking up the pace, so does the hilarity.
ADVERTISEMENT - CONTINUE READING BELOW
Date Night promises the laughs but delivers so much more. The oddball pairing of these two small-screen comics clicks as they lend their signature comedy styling to Josh Klausner's well-penned script. The dialogue is a good mix of toilet humor and wit, with just enough leeway for both Fey and Carell to insert their own original quips. On top of being a laugh flick, the movie also has its fair share of action, with the two leads coming off as the middle-aged version of Mr. and Mrs. Smith minus the looks, coolness, and espionage knowhow–deficiencies aptly supplied by an ever-shirtless Holbrooke (Mark Wahlberg), a security agency owner who finds himself forcibly slipping in and out the couple's date night.
CONTINUE READING BELOW
Recommended Videos
The three are joined by a bevy of stars. James Franco, Mila Kunis, Leighton Meester, Olivia Munn, and Black-eyed Peas frontman Wil.i.am provide sharp hints comic relief whether as supporting actors or extras.
ADVERTISEMENT - CONTINUE READING BELOW
This comedy of errors is told with a hint of cinéma vérité, rendering a natural feel to the film's visuals. Unlike most Hollywood comedies with glossy-textured images, some scenes jump out as if they were taken using a handycam. This subtle effect is perfectly utilized during the movie's calculated lulls where we get to see a gentler and more dramatic side to both Carell and Fey.
Overall, the movie doesn't disappoint. Those searching for light laughs will find themselves satiated by a bellyful of air and a mind filled with a myriad hilarious scenes to recount as they step out of the cinema. But more than all that, the movie is a charming little comedy that aims to rekindle the fire, much like the burned-out couple embarking on a crazy date night.
RATING: 4 out of 5 Spots ••••
Check to see where the movie is showing.
ADVERTISEMENT - CONTINUE READING BELOW
Photos courtesy of 20th Century Fox
Share this story with your friends!
---
Help us make Spot.ph better!
Take the short survey
Load More Stories