MOVIE REVIEW: A Nightmare on Elm Street
With Michael Bay as co-producer, the "new" <em>Nightmare on Elm Street</em>, is "chilaxing fun."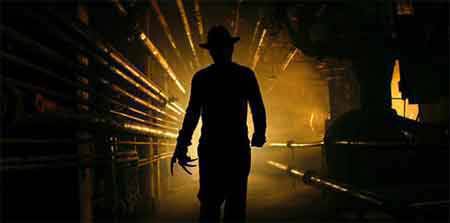 In theaters now is the blood-splattered A Nightmare on Elm Street, based on the 1984 horror classic and rated R-13 by the MTRCB for gore and violence. With its provocative story about a disfigured ghoul who slaughters his teenaged victims as they dream, the first Nightmare spawned several sequels and even a TV series (Freddy's Nightmares). It also made its antagonist, Freddy Krueger, a permanent pop culture fixture.
Is this new version worth a trip back to Elm Street for those who enjoyed the original and its sequels?   Or should Krueger have been left to rot in peace? How will today's young moviegoers receive the remake?
With Michael Bay (Transformers) as co-producer and music video director Samuel Bayer making his feature film directorial debut, one expects this spanking new Nightmare to, at the very least, be a bowl of bloody eye candy for horror fans. Would you expect any less from the director who made some of the more memorable videos of Nirvana, Green Day, Blink 182, the Smashing Pumpkins and many others?
ADVERTISEMENT - CONTINUE READING BELOW
The good news is that yes, there are a couple of terrific scenes in the new Elm Street.   One depicts a Krueger victim crashing through a ceiling as she floats on a pool of blood which ripples and explodes in slow motion around her. It's a shot that's stylish, slick and sickening, evoking birth and death at the same time.
Another shows the camera "entering" a photograph of the pre-school Elm Street children, allowing moviegoers to relive the day when the said photo- a crucial plot point- was taken with Krueger standing beside the photographer and making faces at the kids.   It's a showstopper of a shot which validates the reboot in our digital age.
CONTINUE READING BELOW
Recommended Videos
The film is in fact crammed with 21st century gadgets. The good-looking teens whom Freddy has targeted for slaying now do their research about sleep deprivation on the Internet, while others try to stay awake by listening to their iPods or using the alarm feature of their cellphones. One character- an Asian- even meets his doom while recording a vlog (video blog) on his MySpace. It's one of the movie's more shocking surprises.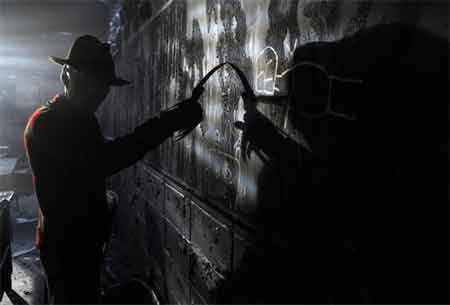 ADVERTISEMENT - CONTINUE READING BELOW
Another welcome change has to do with the tone. The 2010 remake is definitely more serious than Wes Craven's 1984 original, which had tongue-in-cheek moments and intentional bad acting to spare. The new Freddy Krueger is played by Jackie Earle Haley with no hint of the playfulness which Robert Englund (the original Freddy Krueger) gave the character in the Eighties films. Indeed, Haley's Krueger voice is more menacing than Englund's, and he invests the serial killer with enough anger and torment to make you forget about the first Freddy. Along with the amazing visual effects, Haley is another element of the reboot which outclasses the original.
In the end, what stops this Nightmare from being truly satisfying are bothersome questions which the movie fails to answer. If Freddy can only attack his victims when they're dreaming, how come one character is assaulted while he's swimming? Where did the dead Freddy get the power to attack his victims in their dreams? Why is he suddenly slaying them now, more than ten years after he was killed? The script also makes it clear that Freddy molested little girls when he was a gardener at a pre-school. That being the case, why is he also killing the boys from the same class?
It's safe to say that younger viewers who have never seen any of the old Nightmare movies will understand why these movies were popular when they see the remake. That's because the clever conceit behind the Elm Street movies, that nightmares can literally scare you to death, is intact in the remake and imaginatively visualized by the filmmakers, who do a frighteningly good job shuttling viewers between the worlds of asleep and awake. They are, however, less successful with the story, which could have been more airtight.
ADVERTISEMENT - CONTINUE READING BELOW
Like most of the movies which appear in mall multiplexes these days, A Nightmare On Elm Street is chillaxing fun from start to finish. It's highly probable, however, that all memory of it will be wiped out by the next movie you'll see.
RATING: 3 out of 5 spots •••
Check to see where the movie is showing.
Photographs from Warner Brothers Pictures.
---
Help us make Spot.ph better!
Take the short survey
Load More Stories