Top 10 Aktibista Movies
We list 10 movies that speak to all types of <em>aktibistas</em>–whether accidental, laid-back, or hardcore.</p>
Activism doesn't have to mean taking to the streets or taking up arms just to prove a point. It just requires you to be involved in a cause that will benefit the greater good. SPOT.ph lists 10 movies that speak to all types of aktibistas–be they accidental freedom fighters, easygoing non-conformists, or unsinkable hardliners.
Mother Earth vs. Love of Your Life.
1. When Love Begins (2008)
Burning issues: Ben Caballero (Aga Muhlach) is the most friendly kind of activist–he's into the environment. Unfortunately, he falls for Mitch Valmonte (Anne Curtis), the daughter of a man who's into deforestation in the name of development.
Stand-out performances: Muhlach's environmental spiels are cringe-worthy. But, hey, if it can get his fans to think about protecting Mother Earth, who are we to complain?
The capitalist and the idealist clash.
2. Don't Give Up on Us (2006)
Burning issues: Make no mistake about it, this is an aktibista flick deceptively packaged as a rom-com. Though Vince (Piolo Pascual) may not be screaming anti-Establishment invectives or writing scathing commentaries about the government, he personifies non-conformity. While Abby (Judy Ann Santos) prioritizes her corporate job in Makati, Vince has chosen to ditch the rat race and live a simple life in Baguio. Call this soft core activism–perfect for instilling social awareness among yuppies without scaring them off.
Stand-out performances: Santos and Pascual do have chemistry. Pascual, in particular, is so believable in his role that he almost convinces you to quit your job, leave Manila, and be happier and healthier in a part of the country where the cost of living won't kill you.
ADVERTISEMENT - CONTINUE READING BELOW
A typical Filipino family almost gets ripped apart by political unrest.
3. Dekada '70 (2002)
Burning issues: The Bartolome family is the microcosm of middle class Philippines. Dad Julian (Christopher de Leon) likes to play it safe, mom Amanda (Vilma Santos) is belatedly seeking emancipation, and son Jules (Piolo Pascual) gets branded as an enemy of the state. They're all dealing with the repression brought about my martial law during President Ferdinand Marcos' rule.
Stand-out performances: The actors playing the members of the Bartolome family come up with stellar-yet-understated performances. Kris Aquino also makes an appearance as a student leader.
CONTINUE READING BELOW
Recommended Videos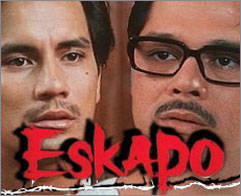 The real Serge Osmeña and Geny Lopez never looked this good.
4. Eskapo (1995)
Burning issues: In this true-to-life story, Marcos has just declared martial law. He's out to put the people whom he thinks threaten his leadership in place by branding them as enemies of the state. Among them are Serge Osmeña (Richard Gomez) and Geny Lopez (Christopher de Leon).
ADVERTISEMENT - CONTINUE READING BELOW
Stand-out performances: Though the actors cast in the lead roles look nothing like the real people they're playing, they showcase their artistic chops with great flourish.
Evil isn't easily stamped out.
5. Orapronobis (1989)
Burning issues: Set after the first EDSA Revolution, the film tells the story of Jimmy Cordero (Philip Salvador), a former priest who joined rebel forces. Anticipating a change in political climate, he comes back to the government's fold and works for an organization that champions human rights. Unfortunately, he gets entangled in with a group of vigilantes led by Kumander Kontra (Bembol Roco), who lord it over the peasants in a remote village.
Stand-out performances: Salvador and Roco are frighteningly good under the direction of Lino Brocka. Also providing support are Dina Bonnevie and Gina Alajar. Nevertheless, the film was banned due to its very violent content.
The EDSA Revolution became an entertaining mini-series.
6. A Dangerous Life (1988)
Burning issues: It tackles the assassination of Senator Benigno "Ninoy" Aquino Jr., the 1986 snap elections, and the events that made the EDSA Revolution possible.
Stand-out performances: Tessie Tomas as Imelda Marcos and Laurice Guillen as Cory Aquino–priceless! Dina Bonnevie as a tragic activist is also worth watching.
This is one nun who won't just wait for God's mercy.
7. Sister Stella L (1984)
Burning issues: Sister Stella Legaspi (Vilma Santos) becomes an active supporter of laborers who have been oppressed by the government. She doesn't rely on prayer alone, she finds away to let the whole world know about the government's bad side. She becomes friends with a journalist named Nick Fajardo (Jay Ilagan) and a union organizer named Ka Dencio (Tony Santos).
ADVERTISEMENT - CONTINUE READING BELOW
Stand-out performances: The Star for All Seasons shines brightest in this Mike de Leon-helmed flick. She's intense and charismatic.
Manila's urban decay is mercilessly exposed in this movie.
8. Manila by Night (1980)
Burning issues: This Ishmael Bernal movie fleshes out the rotten core of the metropolis via characters who are all experiencing the problems and social ills prevalent in the city. There's Adelina (Alma Moreno) who dresses up as a nurse at night but is actually a prostitute. There's Pebrero (Orestes Ojeda), a womanizer.   They interact with a posse of similarly-desperate characters.
Stand-out performances: Aside from Moreno and Ojeda, Cherie Gil, Lorna Tolentino, Bernardo Bernardo, Charito Solis, Rio Locsin, and others also gave noteworthy performances. Despite this, then First Lady Imelda Marcos had the film banned because it painted a horrible picture of Manila.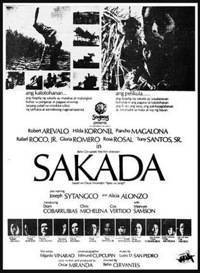 It's still a feudal world.
9. Sakada (1976)
Burning issues: The film tackles the age-old struggle between peasants and hacienderos. It's painful to see the master-slave dynamics.
ADVERTISEMENT - CONTINUE READING BELOW
Stand-out performances: The film boasts of an all-star cast. It's got Pancho Magalona, Robert Arevalo, Rosa Rosal, Gloria Romero, Hilda Koronel, and many more great Pinoy actors.
City life isn't all that it's cracked up to be.
10. Maynila: Sa mga Kuko ng Liwanag (1975)
Burning issues: Julio Madiaga (Bembol Roco) leaves his idyllic life in the province to seek greener pastures in the Big Bad City. He's also trying to locate his sweetheart Ligaya Paraiso (Hilda Koronel). Sadly, he realizes too late that the city turns many people into prostitutes–some figuratively, others literally.
Stand-out performances: Intense acting by Roco and Koronel help made this movie iconic. Who would believe that it was made on a shoestring budget?
Art by Warren Espejo.
Image credits: Video 48 (Sakada, Sister Stella L, Maynila: Sa mga Kuko ng Liwanag, and Dekada '70 movie posters) and OFWBlog (Eskapo film still).
---
Help us make Spot.ph better!
Take the short survey
Load More Stories