Top 10 Spots for Manila's Film Buffs
Where to find–and watch–old Pinoy movies, foreign flicks and non-commercial releases, or just bond with fellow film freaks like yourself.
Hardcore film fans don't just settle for popcorn flicks and the occasional downloads. They go out of their way to score some cinematic gems, soak in film history, or master the art of making movies. SPOT.ph has come up with a guide to the top 10 spots that offer screenings, workshops, and tours for cinema buffs in Manila.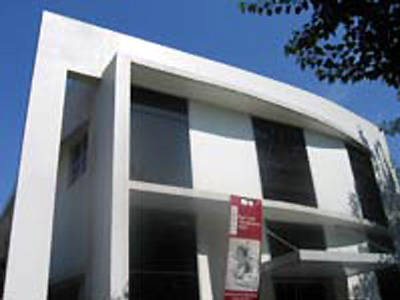 1. ALLIANCE FRANÇAISE DE MANILLE
209 Nicanor Garcia Street, Bel-Air II, Makati City
Tel. nos. 895-7585 or 895-7441
Screens films every Wednesday at 8:30 p.m.
This isn't just a place where you can learn French. It also hosts free screenings of the latest films from France. (Don't worry, they're subtitled.) The filmgoers here are usually students and expats–both members and non-members. There are no age restrictions applied even if movies have adult themes–food and drinks are not allowed inside the auditorium. The place also lends DVD copies of French films. Unfortunately, only members can borrow DVDs. So, if you're really into French films and your ultimate dream is to watch sans the subtitles, consider applying.
ADVERTISEMENT - CONTINUE READING BELOW
Visit the Alliance Française de Manille website for more details about their membership requirements and rates.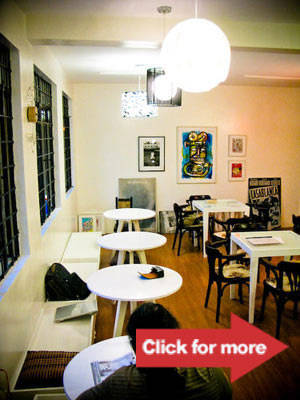 CONTINUE READING BELOW
Recommended Videos
2. BLACKSOUP CAFÉ + ARTSPACE
Unit G, 154 Maginhawa Street, UP Village, Diliman, Quezon City
Tel. no. 435-2549
Screens films every second and last Friday of the month at 8:00 p.m.
Situated in a neighborhood hailed for its art scene, it is no surprise that Blacksoup offers free film screenings for its diners. They don't really favor any particular genre. "We [show films] that suit the month," said owner and chef Avic Ilagan. In the past, they've screened films by Stanley Kubrick and Federico Fellini. Those arthouse picks attracted artists, filmmakers, and students from nearby universities. DVDs of rare films are also sold here.
Visit Blacksoup's Facebook or Multiply page to find out what films are set to be screened for the month.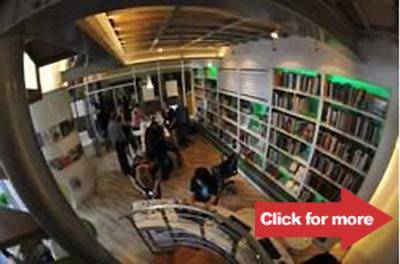 ADVERTISEMENT - CONTINUE READING BELOW
3. GOETHE-INSTITUT MANILA
G/4-5/F Adamson Centre, 121 Leviste St., Salcedo Village, Makati City
Tel. no. 840-5723
Screens films every Wednesday at 6:00 p.m.
An institute where one can learn German language and culture, they show German films with English subtitles for free. The screenings are primarily for their students to make their learning more interesting but it is also free for non-members, said head librarian Alice Paraiso. She added that most of the films shown are for adults and some even tackle sensitive themes, but they are not so strict with underage viewers. No food and drinks are allowed inside their theater but they are lenient with the dress codes. However, only members are allowed to borrow from their library, which is open from Monday to Friday, 12 noon to 6:00 p.m., and Saturday, 8:00 a.m. to 1:00 p.m.
Visit the Goethe-Institut Manila website for more details about their membership requirements and rates.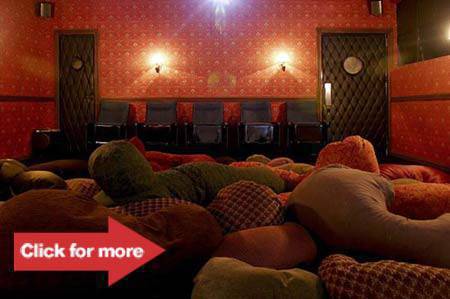 ADVERTISEMENT - CONTINUE READING BELOW
4. MOGWAI
Unit 62 & 63 Cubao Expo, Gen. Romulo Ave., Cubao, Quezon City
Tel. no. 913-1060
Screens films everyday at 9:00 p.m.
Located in a hub frequented by artists, musicians and bargain hunters, Mogwai is a diner-cum-theater, complete with a marquee sign. Mogwai's first floor is for food freaks, while its second floor is for film freaks. The airconditioned mini-theater has a row of cinema seats, as well as beanbags and pillows on the floor. It is also usually rented by students from the University of the Philippines and Ateneo de Manila University to showcase their film projects. No food or drinks can be brought inside the screening space.
Visit Mogwai's Multiply site to find out what films are set to be screened.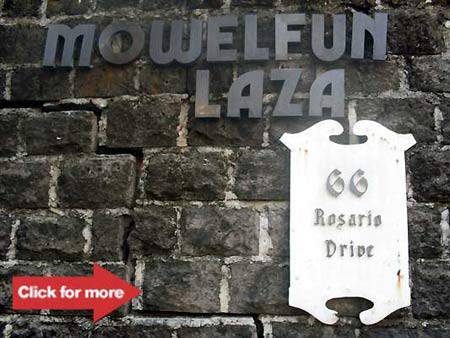 5. MOWELFUND FILM INSTITUTE
66 Rosario Drive, Cubao, Quezon City
Tel. nos. 727-1915 or 727-1961
Open Tuesday to Friday from 9:00 a.m. to 5:00 p.m.
Schedules museum tours and workshops
ADVERTISEMENT - CONTINUE READING BELOW
Built in the 1970s, this is an institution known for its aggressive thrust in training filmmakers with a social conscience and preserving Philippine cinema memorabilia. Mowelfund does not screen films but its library does contain film reviews of historic Filipino films, including a rare copy of Fernando Poe Sr.'s Zamboanga (1938), which they got from the US Library of Congress. The Mowelfund complex museums where props from films are kept and a nature walk that doubles as a gallery of film stars. They charge a P100 entrance fee. Cameras are allowed but only during tours. Intensive film workshops are also held during summer for P25,000 per person. Those who want to visit the Mowelfund complex should call at least a day in advance to arrange the schedule with tour guide Alfie Macadandan.
Log on to the Mowelfund website for more information.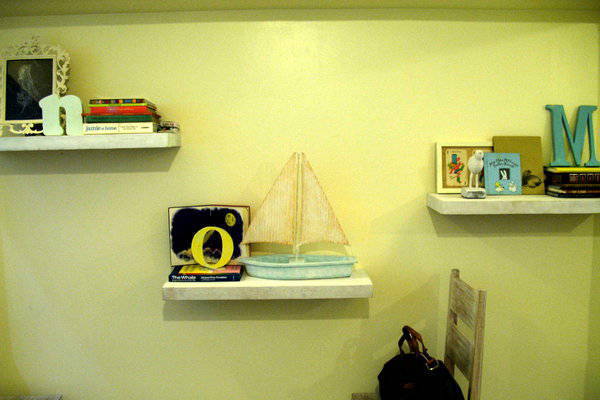 6. NOMNOMNOM
Unit 2 Lower Ground Floor, GYY Building, Tomas Morato corner E. Rodriguez Avenue, Quezon City
Tel. no. 0917-825-0338
Usually screens films every Friday night
ADVERTISEMENT - CONTINUE READING BELOW
Good food and good music, praises those who frequent the place. Apparently, good films, too. The place is known for having "fun themes" for every movie night such as a Will Ferrell night, Tim Burton, 80's movie. Of course, the movie's for free. Food and drinks should be bought from the resto. They charge corkage if you decide to bring your own food. There is no dress code and no age restriction unless the films shown have sensitive content.
Check out Nomnomnom's Multiply site to find out what films are set to be screened.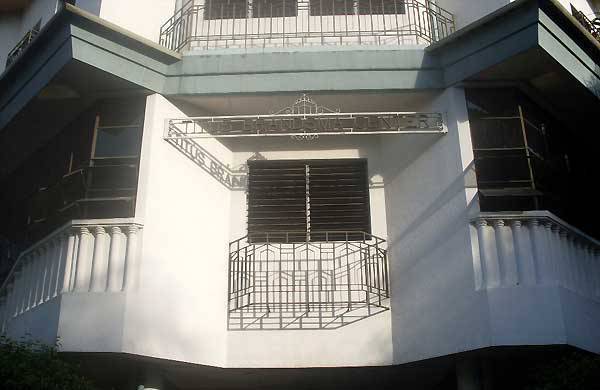 7. TITUS BRANDSMA MEDIA CENTER
Saint Elijah Hall, 26 Acacia St., Brgy. Mariana, New Manila, Quezon City
Tel. no. 726-6054
Schedules screenings every third Saturday of the month
The institution is named after a Dutch Carmelite priest whom Adolf Hitler ordered to be killed for opposing Nazi rule. Thus, the film center's film picks are all socially relevant. The film screenings are free and a film dialogue follows. Directors like Brilliante Mendoza and Jeffrey Jeturian have debuted some of their works here. Students from UP, Letran, St. Scholastica, St. Paul, and the De La Salle-College of Saint Benilde have also shown their film projects at the center.
ADVERTISEMENT - CONTINUE READING BELOW
Check out the Titus Brandsma Media Center Multiply site for more information.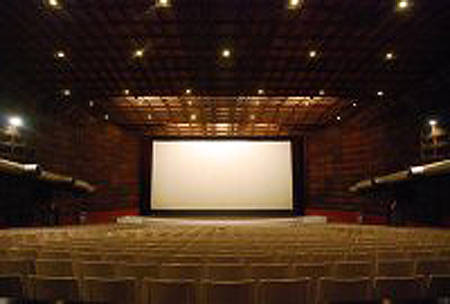 8. UP FILM INSTITUTE: CINE ADARNA AND VIDEOTHEQUE
University of the Philippines-Diliman Campus, Quezon City
Tel. nos. 9818500 loc. 4286, 926-3640, or 925-0286
Schedules workshops and screenings
This is one place where the Movie and Television Review and Classification Board can't stop from showing risqué flicks. It's all in the name of academic freedom. The Cine Adarna boasts of 800 seats while the Videotheque has 80. For reruns of popular flicks, tickets cost P50. During Cinemalaya, the tickets are charged a bit higher at P80. Screenings are usually free during film festivals.
For more information on screenings and workshops, check out the UPFI's Multiply site to find out what films are set to be screened.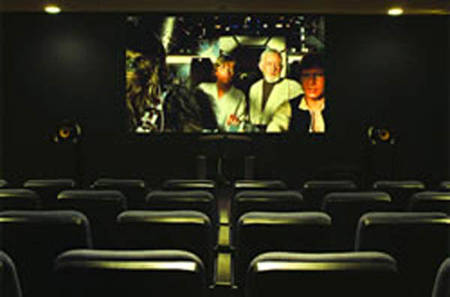 ADVERTISEMENT - CONTINUE READING BELOW
9. U-VIEW
Fully Booked, Fort Bonifacio High Street, Taguig City
Tel. no. 858-7000 or 858-7036
Schedules various screenings

Films and books do mix and U-View is a testament to that. They are known for screening independent films from various genres for free. Since it's within the bookstore, no food and drinks are allowed. Organizers who do film screenings in the venue and handle invitations to the film screening events usually regulate the crowd depending on the film content. Fully airconditioned and equipped with state-of-the-art film technology, it seats 62 and boasts of soundproof walls. It can also be rented for corporate presentations.
Log on to the Fully Booked website for more information on screenings and rates.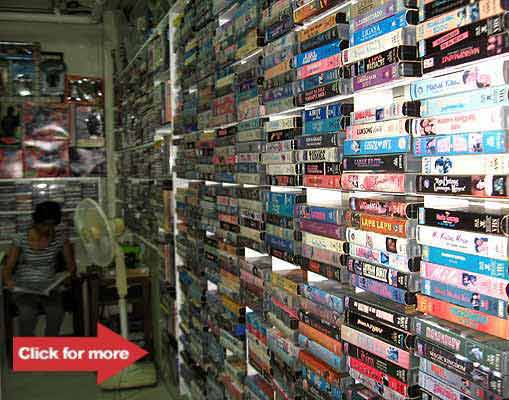 10. VIDEO 48
48 West Avenue, Quezon City
Tel. no. 373-2936
Showcases film memorabilia and has movies for rent
Open Monday to Saturday, 10:00 a.m. to 8:00 p.m.
This is no ordinary video rental store. Their clientele include university students, professors, filmmakers and major broadcast network executives. They have a collection of over 10,000 films, all in either Laser, VHS, DVD, or VCD format. They have the compilations Oscar Best Pictures (1928 to 2009), Golden Globe Best Foreign Films (1949 to 2008), and Oscar Best Foreign Language Films (1948 to 2008). Their standard rate is P30 for a VCD or VHS copy and P40 to P60 for a DVD copy. These rates change depending on how many titles you borrow. Length of rental is five days. They also sell films such as original copies of The Imaginarium of Doctor Parnassus and other hard-to-find film gems. Best of all, Video 48 has copies of great Pinoy films most of us may never have heard of.
ADVERTISEMENT - CONTINUE READING BELOW
If you're addicted to Filipino films, you definitely have to bookmark Video 48's blog.
Photos by Nicai de Guzman, and from Alliance Francaise de Manille's website, Blacksoup Cafe + Artspace' Multiply site, Goethe-Institut Manila's Facebook page, Mogwai's Multiply site, Nomnomnom's Multiply site and UP Film Institute's Facebook page.
Share this story with your friends!
---
Help us make Spot.ph better!
Take the short survey
Load More Stories