From France with Love: The 15th French Film Festival in Manila
Immerse yourself in French culture with this year's selection of films.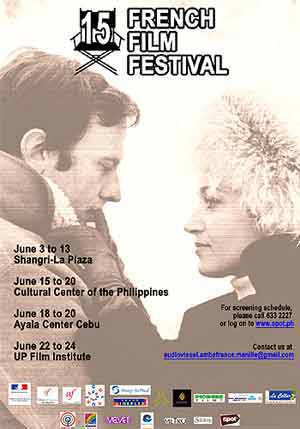 The 15th French Film Festival to be held from June 3 to 13 at the Shangri-la Cineplex 4 features films that allow local viewers to experience French culture through a panorama of various genres of film, from comedy to drama, to love stories, and adventures, set in different situations.
On June 12, the French Film Festival plays tribute to Philippine cinema with a screening of Lola by Brillante Mendoza.
The films are open to the public with free admission on a first come-first served basis at the Shang Cineplex Cinema 4.   The festival will also run in Cebu from June 18 to 20 at the Ayala Center and a retrospective of classic films of Eric Rohmer will run at the Cultural Center of the Philippines from June 15 to 19.
L'Amour c'est mieux a deux (The Perfect Date)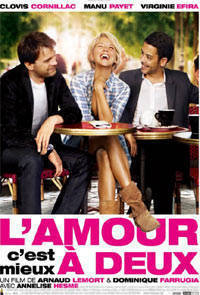 Michel dreams of the perfect encounter, one that happens completely by accident like the way that his parents and his grandparents met. Meanwhile, Vincent has only one thing on his mind: sex. Friends from childhood with diametrically opposed views about women, they discover the limits of their respective reasoning when they meet Angèle and Nathalie.
Director: Dominique Farrugia, Arnaud Lemort
Cast: Clovis Cornillac, Virginie Efira, Manu Payet, Annelise Hesme, Laurence Arne, Shirley Bousquet, Jonathan Lambert, Laurent Lafitte, Sophie Vouzelaud, Emmanuel Suarez , Lancelot Roch, Marie Vincent, Diane Dassigny, Clémence Aubry, Étienne Drabert, Monique Martial
Screening schedule:
June 3, 7:30 p.m.
June 7, 6 p.m.
June 10, 9 p.m.
Les Bureaux de Dieu (God's Offices)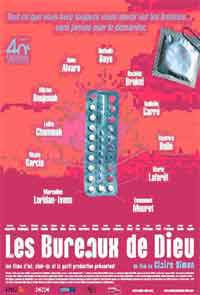 In this choral film, we get a glimpse of the lives of five family planning counselors who advise the adolescent girls and women who come to speak with them. They want to learn about the conditions of a choice that they must or wish to take, rather than to be subjected to it.
ADVERTISEMENT - CONTINUE READING BELOW
Director: Claire Simon
Cast: Nathalie Baye, Nicole Garcia, Isabelle Carré, Michel Boujenah, Béatrice Dalle, Rachida Brakni, Anne Alvaro, Lolita Chammah, Emmanuel Mouret, Marie Laforet, Marceline Loridan-Ivens, Manon Garcia
Screening schedule:
June 4, 9 p.m.
June 7, 3 p.m.
June 9, 12 noon
June 13, 6 p.m.
La Graine et le Mulet (The Secret of the Grain)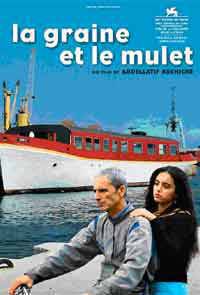 The film tackles life at the port via main character Monsieur Beiji, a 60-year-old divorcee with a complicated family. Despite his problems, he dreams of building his own restaurant, which surprisingly becomes the one thing that will bind his family together.
Director: Abdellatif Kechiche
Cast: Habib Boufares, Hafsia Herzi, Faridah Benkhetache, Abdelhamid Aktouche, Bouraouïa Marzouk, Cyril Favre, Alice Houri, Leïla D'Issernio, Abdelkader Djeloulli, Bruno Lochet, Olivier Loustau, Sami Zitouni, Sabrina Ouazani, Mohamed Benabdeslem, Hatika Karaoui, Henri Rodriguez, Nadia Taouil , Jeanne Corporon, Henri Cohen, Violaine Carné (de)
Screening Schedule:
June 4, 6 p.m.
June 6, 3 p.m.
June 9, 3 p.m.
June 11, 9 p.m.
June 13, 9 p.m.
La Fille Du Rer (The Girl on the Train)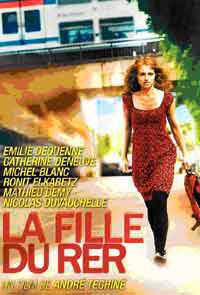 The film tells the tale of jobseeker Jeanne and her mother Louise. Louise tries to get Jeanne a job with former acquaintance-turned-famous-lawyer Samuel Bleistein, which sets them on a dramatic collision course.
Director: André Téchiné
Cast: Emilie Dequenne, Catherine Deneuve, Michel Blanc, Ronit Elkabetz, Mathieu Demy, Nicolas Duvauchelle
Screening Schedule:
June 4, 3 p.m.
June 6, 9 p.m.
June 9, 6 p.m.
June 11, 12 noon
Le Premier Venu (Just Anybody)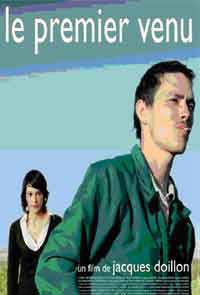 A twenty-something girl from a wealthy family is looking for some light in her life. She decides to give love not to the most attractive, most worthy, or admirable, but rather to the first one who comes into her life.
ADVERTISEMENT - CONTINUE READING BELOW
Director: Jacques Doillon
Cast: Clémentine Beaugrand, Gérald Thomassin, Guillaume Saurrel
Screening Schedule:
June 5, 3 p.m.
June 7, 9 p.m.
June 10, 6 p.m.
June 12, 12 noon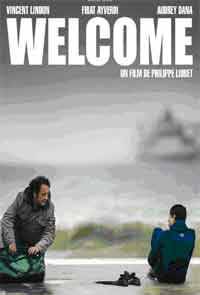 Bilal, a 17-year-old Kurdish youth, has traveled through the Middle East and Europe to join his girlfriend, who has recently emigrated to England with her family. But his journey comes to an abrupt end when he is stopped on the French side of the Channel.
Having decided to swim across, Bilal goes to the local swimming pool to train. There he meets Simon, a swimming instructor in the midst of a divorce. To impress his wife and win back her heart, Simon decides to risk everything by taking Bilal under his wing.
Director: Philippe Lioret
Cast: Vincent Lindon, Firat Ayverdi, Audrey Dana, Thierry Godard, Selim Akgül, Firat Celik, Murat Subasi, Olivier Rabourdin, Yannick Renier, Patrick Ligardes, Behi Djanati AtaÏ, Jean-Pol Brissart, Blandine Pélissier, Éric Herson-Macarel, Gilles Masson, Emmanuel Courcol, Jean-François Fagour, Jean-Paul Comart, Lazare Herson-Macarelle, Stéphane Butet, Carine Bouquillon, Philippe Gaulé, Fanny Drouin, Emmanuelle Dupuy, Derya Ayverdi
Screening Schedule:
June 5, 6 p.m.
June 8, 12 noon
June 10, 3 p.m.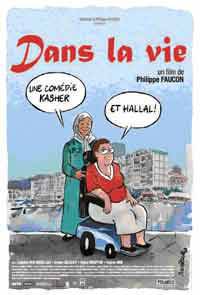 Esther, an elderly Jewish lady, is in need of regular home care. Just when her son Elie was about to reach the end of his rope, Muslim day nurse Selima offers to help out. Soon, a new relationship blossoms, and the women's lives are changed for the better.
Director: Philippe Faucon
Cast: Sabrina Ben Abdallah, Ariane Jacquot, Zohra Mouffok
ADVERTISEMENT - CONTINUE READING BELOW
Screening Schedule:
June 5, 9 p.m.
June 8, 3 p.m.
Le Genou De Claire (Claire's Knee)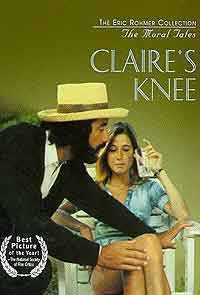 A few weeks before his wedding, Jérôme spends his vacation beside Annecy Lake where he must organise the sale of a family villa. By chance, he runs into Aurora, an old friend from Romania, who is staying at the house of a mutual acquaintance. Jérôme pays her a visit. Laura, the acquaintance's strong-minded daughter, is rather attracted to the newcomer. This budding romance provides Aurora, who is a writer, with the subject of her next novel. Jérôme gets caught up in the game and starts seeing Laura regularly. Then Claire, Laura's elder half sister, arrives on the scene and shakes him up in yet another way. Laura subsequently abandons him for a younger man, and Jérôme's attraction to Claire becomes an obsession.
Director: Eric Rohmer
Cast: Jean-Claude Brialy, Aurora Cornu, Béatrice Romand, Laurence de Monaghan, Michèle Montel, Gérard Falconetti
Screening Schedule:
June 6, Sunday, 12 noon
June 8, Tuesday, 6 p.m.
June 11, Friday, 9 p.m.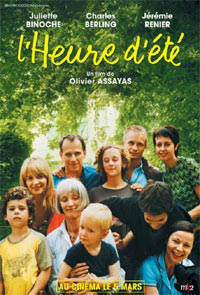 Two brothers and a sister witness the disappearance of their childhood memories when they must relinquish their family belongings to ensure their deceased mother's succession.
Director: Olivier Assayas
Cast: Juliette Binoche, Charles Berling, Jérémie Rénier, Édith Scob, Dominique Reymond, Valérie Bonneton, Isabelle Sadoyan, Kyle eastwood, Alice de Lencquesaing, Emile Berling, Jean-Baptiste Malartre, Gilles Arbona, Éric Elmosnino, Marc Voinchet, Sara Martins, Christian Lucas, Philippe Paimblanc, Luc Bricault, Arnaud Azoulay
ADVERTISEMENT - CONTINUE READING BELOW
Screening schedule:
June 4, 12 noon
June 6, 6 p.m.
June 9, 9 p.m.
June 11, 3 p.m.
June 13, 12 noon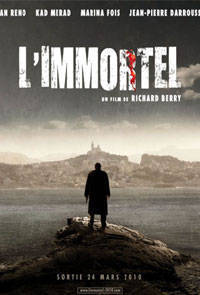 Charly Mattei has turned over a new leaf and left his criminal past behind. For three years now he has been leading a peaceful existence dedicated to his wife and their two children. However, one winter morning, he is left for dead in a parking lot in the old port of Marseille, his body riddled with 22 bullets. To everyone's general astonishment, he doesn't die. Based on real facts, the story has been reinvented within the Marseille gangster underworld.
Director: Richard Berry
Cast: Jean Reno, Kad Merad, Jean-Pierre Darroussin, Marina Foïs, Luc Palun, Richard Berry, Joey Starr, Dominique Thomas, Martial Bezot, Daniel Lundh, Boris Baum
Screening Schedule:
June 10, 12 noon
June 12, 6 p.m.
June 13, 3 p.m.
Le Beau Marriage (The Good Marriage)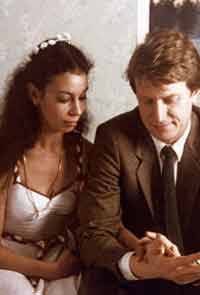 Sabine, an Art History student, no longer wants to be Simon's mistress. Simon is an artist and a good family man, but Sabine is altogether fed up with being a mere mistress and decides to get married. With who is another matter: her priority is to "marry well". In this frame of mind, she meets Edmond, who just happens to be "handsome, young and available". Sabine declares, all too quickly, that she will make him marry her.
Director: Eric Rohmer
Cast: Béatrice Romand, André Dussollier, Féodor Atkine, Arielle Dombasle, Huguette Faget
Screening Schedule:
June 7, 12 noon
June 8, 9 p.m.
June 11, 6 p.m.
ADVERTISEMENT - CONTINUE READING BELOW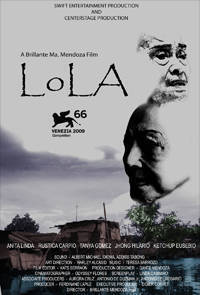 Brillante Mendoza's Lola features two grandmothers who are linked together by a homicide-robbery case. Lola Josefa "Sepa" Quimpo (Anita Linda) lost her grandson, while Lola Purificacion Burgos' grandson Mateo is the suspected killer. Both elderly women set about raising money from their meager possessions for their beloved grandsons.
Director: Brillante Mendoza
Cast: Anita Linda, Rustica Carpio, Tanya Gomez, Jhong Hilario, Ketchup Eusebio, Camille Solari
Screening Schedule:
June 12, 9 p.m.
Load More Stories