Ria Limjap on Noy: Stuck in a Moment
Ria Limjap on <em>Noy</em>: part <em>teleserye</em> on film with actors in top-form, but feels a little contrived.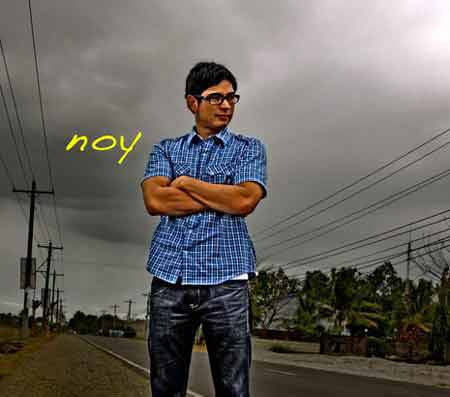 Yesterday was Wednesday, which is when new movies come out in theaters. I had to stand in line a little longer than usual because there was a quartet of very well coiffed matronas who were taking their sweet time. Not that I minded, because it was fun to watch the ladies and their amigas super excited to watch a movie. I wondered what they were watching–Shrek 4 in 3D? Prince of Persia with Jake Gyllenhaall? My fun guess was Sex and the City 2 but as it turns out they were watching Noy, the new "indie" Star Cinema backed "docu-movie". Why the old ladies wanted to watch it over Carrie and her pals swan around New York and talk about their sex lives, I'll never know.
Noy is the story of a poor hustler from the slums named Noy (Coco Martin) who lies to get a job as a journalist, which lands him practically on the lap of the other Noy's campaign (President-elect Aquino). The movie essentially cuts between classic Filipino melodrama (with the crippled kuya, the illiterate manicurista mother, the smart little sister all living in a small shack) and footage from Aquino's presidential campaign. The fictional part of the movie about Noy and his struggle to survive is essentially Pinoy-style Les Miserables, with lots of excellently timed misery to push the story forward. Director Dondon Santos, whose work is mostly in television, did a fairly good job. Sometimes it felt like watching a teleserye shot on film but at least he kept it tight. Also, the actors were in top form for melodrama–Coco Martin can do no wrong in my eyes even when he's cleaning toilets on screen. (A great supporting cast with Cherry Pie Picache, Joem Bascon, Cheska Billiones, and Erich Gonzales were also all amazing.)
ADVERTISEMENT - CONTINUE READING BELOW
Despite the technical polish and emotionally compelling story, for me it all felt a little contrived. Is the myth building still necessary? I won't give away the ending but I will say that it was heavy on the symbolism–think of the way   Jose Rizal and Ninoy Aquino met their ends–and yet it did nothing for me, leaving no sense of hope or inspiration. Sigh. I'm tired of buying into these myths. I would like to see real change this time.
Check to see where the movie is showing.
Photographs from the Noy Facebook account.

CONTINUE READING BELOW
Recommended Videos
Share this story with your friends!
---
Help us make Spot.ph better!
Take the short survey
Load More Stories