10 Things to Do This Long Weekend + The Club & Bar Scene
Go on an Independence Day adventure, watch the FIFA World Cup, catch the last of the French Film Festival, and more.
What's happening in Manila this weekend? SPOT.ph zeroes in on the events and happenings you shouldn't miss.
1. CHOOSE YOUR OWN (INDEPENDENCE DAY) ADVENTURE.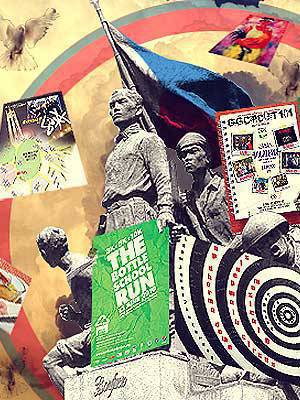 Manileños staying put this long weekend can watch local film masterpieces at The Filipino Screen in Market! Market!, party with homegrown music acts at Urbandidos in B-Side, or go on a free guided tour of The Diorama Experience at Ayala Museum. For a more Pinoy feel this weekend, read SPOT.ph's "10 Pro-Pinoy Things to Do for Your Country this Week."
2. GET INTO THE FIFA FOOTBALL FEVER.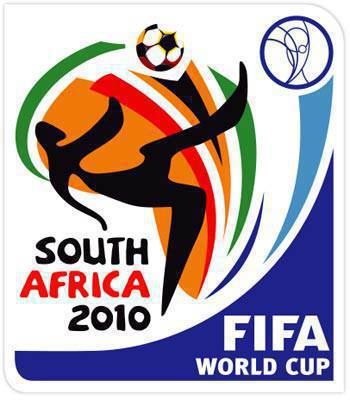 See the sport's legends and root for your favorite team with other football aficionados at the live screening of the 2010 FIFA World Cup at the Hyatt Hotel and Casino Manila starting on June 11. Watch for SPOT.ph's handy list on where to catch the much-awaited competition.
3. WATCH ACROBATS WEAVE A STORY.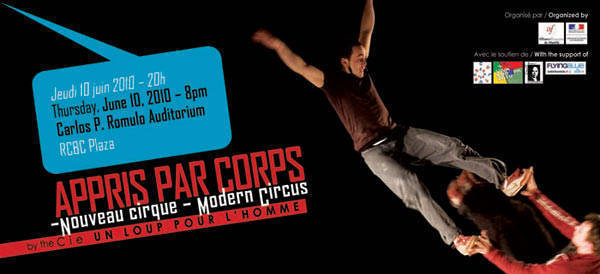 Alliance Française de Manille and the French Embassy present "Appris par corps," a tour de force on June 10, 8 p.m. at the Carlos P. Romulo Auditorium. Using hand-to-hand acrobatics, a couple of young men explore their relationship onstage. Tickets are at P300 and students get P50 off.
4. SHOOT LIKE A PRO.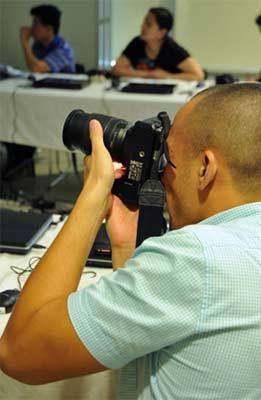 One of the country's leading photography instructors, Jay Alonzo, shares his expertise at Digital 101: Photography and the Computer on June 12 and 13, 9 a.m. at the Filipinas Heritage Library. Understand the photography process, go on shooting assignments and learn digital darkroom work in one weekend. For reservations, call 892-1801, text 0917-5594417, or email cruz.ct@ayalafoundation.org.
ADVERTISEMENT - CONTINUE READING BELOW
5. GO THEATER-HOPPING.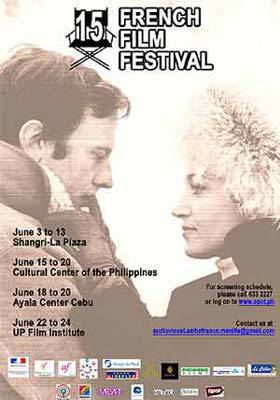 In the mood for action, drama, romance, or comedy? The metro's mainstream movie houses screen the freshest films this weekend. The Karate Kid, The A-Team and Emir all open this week, while the 15th French Film Festival ends on Sunday. Set your schedule with SPOT.ph's movie guide.
6. GET FREE WEDDING GUIDES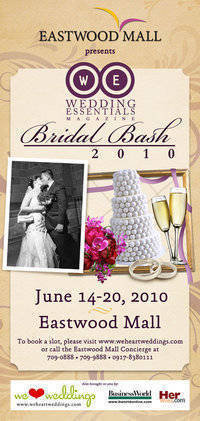 Turn your nuptial WTFs to FTWs at the Bridal Bash 2010 at the Eastwood Mall from June 14 to 20. Get free tips on all things wedding from writing vows to making your wedding rival a celebrity's. Slots are free but are on a first come, first served basis so call the Eastwood Mall Concierge at 709-9888 or 709-0888 for reservations.
7. WHIP UP PINOY STAPLES.

Learn how to make your favorite Pinoy bread (pan de sal, ensaymada, mongo bread, pan de coco, bicho-bicho) and more at The Maya Kitchen's Bread Baking Workshop on June 12, 10 a.m. to 3 p.m. At P2,000, the workshop also includes a lecture on commercial scale bread production. If you're more of a rice person, try the Flavored Rice Topping Workshop on the same day. From 9 a.m. to 1 p.m., cook up dishes like tinapa bagoong rice, tapa tips garlic rice and adobo rice. The Flavored Rice Topping Workshop costs P1,500 per person. For reservations, call The Maya Kitchen at 892-5011 loc. 108 or 892-1185.
8. SEE PUNK ROCK SAVE THE WORLD.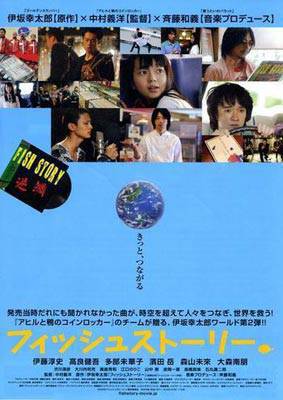 Tokyo, 2012--A comet is about to hit the earth and a Japanese pre-Sex Pistols punk record might just hold the key to saving the entire world. See punk rock, super sentai shows and mathematics figure in Nakamura Yoshihiro's Fish Story at Mogwai Cinematheque on June 10 and 12, 9 p.m.
ADVERTISEMENT - CONTINUE READING BELOW
9. THINK POLITICS WITH MUSICAL CHAIRS.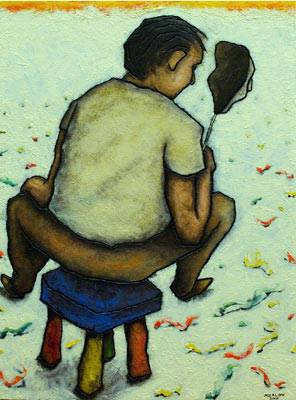 What's in a chair? Artist Dennis Ascalon depicts his commentaries on the recent elections in Musical Chairs, an exhibit containing mixed media works of art. In a statement, he says, "My notion is clearest in the work 'Chairman of the Board' which shows an office [in the form of] a chair. [It] mimics the [Commission on Elections] that, after a while, wears as many masks and as many colors as there are being toted in the campaign." The exhibit runs until June 24 at the Nova Gallery.
10. SNEAK A PEEK INTO THE PRIVATE LIVES OF ARTISTS.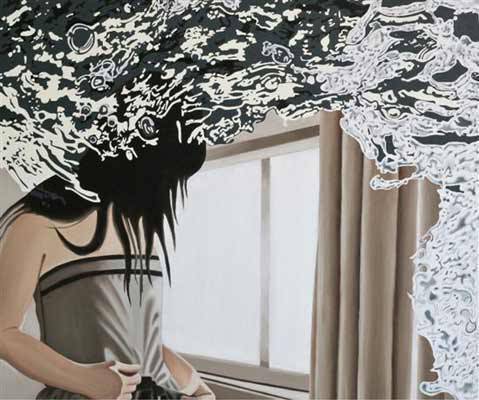 In Break in Continuity, Kadin Tiu depicts "the struggle between transient ideas and identities typical of the artist's life," and haunting moments of "contemplation, doubt and reassessment." The exhibit runs until June 26 at the Blanc Peninsula.
THE BAR SCENE THIS WEEK
Thursday, June 10

19 East - Sandwich, Tanya Markova and Us-2 Evil-0, 9 p.m.
M Cafe - Heavy Boogie featuring DJs Miro and Kristian Hernandez, 10 p.m.
Route 196 - Goodbye McFly featuring Marty McFly, Blast Ople, Turbo Goth, Tether, Paranoid City and The Shocking Details, 10 p.m.
Saguijo -   Live Transmission featuring General Luna, 10 p.m.
Tabu - Brazilian Nights, 10 p.m. No cover charge.
Sandwich performs "Selos" at 19 East in 2008.
Friday, June 11

19 East - Urbandub, 10 p.m.
Bagaberde Grill and Bar - Side A and Shayne, 9 p.m.
ADVERTISEMENT - CONTINUE READING BELOW
Izakaya - Kamikaze Fridays, 9 p.m. Only P250 per bucket of beer and 30 percent off selected bottles from 6 p.m. to 10 p.m.
M Cafe - Got Soul featuring DJs Mr. Nugget, Kristian Hernandez and Badkiss, 10 p.m.
Route 196 - Live at Route 196: Kakoy and Johnoy, 10 p.m.
Saguijo - Kalayo, 10 p.m.
Johnoy and Kakoy perform Coldplay's "Yellow" at Route 196 in 2008.
Saturday, June 12

19 East - MYMP, 9 p.m.
B-Side - Urbandidos featuring Red-I, Kiki Machine, Ornusa Cadness, Caliph8, Spoonman, Olarac, Scratchmark, Salamangkero, Couchlab, Lotholotho, Mulan, Radioactive Sago Project, Island Rudeboy and Eric Mana, 9 p.m.
Bagaberde Grill and Bar - Gig Circuit 101 General Assembly featuring Sponge Cola, Razorback, Kjwan, Up Dharma Down, Archipelago and Toi, 9 p.m.
Capone's - Up Dharma Down, Sleepwalk Circus and Musical O, 9 p.m.
Izakaya - Sake To Me Baby featuring DJs Badboy Jeff and D'Tech, 10 p.m.
Obsidian Bar - A New Revolution featuring Exillion, Kastigo, Mr. Bones and the Boneyard Circus, Naiadz, Nyctinasty, Sweet Tone Definition and Talata, 9 p.m.
Route 196 -  Tower of Doom, 10 p.m.
Saguijo - Barangay Tibay, 10 p.m.
Tabu Lounge - SpeakerPIMPS featuring DJ Yoshiznit and DJ JP Sacaben, 10 p.m.
Saguijo's Barangay Tibay featuring Greyhoundz in 2008.
Sunday, June 13

M Cafe - Sunday Jazz Brunch, 10 a.m.
19 East - Jazz Volunteers featuring Jinky Vidal, 9 p.m.
Monday, June 14

19 East - Juris, 9 p.m.
Route 196 - Jumpstart! The Route 196 Auditions, 9 p.m.
ADVERTISEMENT - CONTINUE READING BELOW
Tuesday, June 15

19 East - Freestyle, 9 p.m.
Bagaberde Grill and Bar - High Edition, 9 p.m.
Izakaya - Unplugged featuring Norby of Overtone and Junji of Velcro, 9:30 p.m.
Route 196 - Julianne, 10 p.m.
Saguijo - Play4Serve featuring Sandwich, Imago and Pedicab, 10 p.m.
Imago performs "Sundo" at Saguijo in 2009.
Wednesday, June 16

19 East - Side A, 9 p.m.
Bagaberde Grill and Bar - Street Beat, 9 p.m.
Fiamma - Humpday Wednesdays, 7 p.m. All the beer and wine you want for P350+ from 7 p.m. to 12 midnight.
Izakaya - Dojo Wednesdays featuring DJ Allan Corpus, 9 p.m.
Saguijo - Admit One featuring Peryodiko, Sugarfree and Cambio, 10 p.m.
THE CLUB SCENE THIS WEEK
Thursday, June 10

Amber - Dynamic Thursdays featuring Chillitees, 9 p.m. Have a grand time with a grand a bottle (selected brands) from 6 p.m. to 10 p.m. Buy one, take one on all signature cocktails, classic cocktails and local beers. Buy two, take one on all imported beers.
Friday, June 11

Amber - Finally It's Friday featuring DJ Rico Arce, 3Mil Angeles and guest DJs , 10 p.m. Buy one, take one on local beers, and signature and classic cocktails before 10 p.m. Buy two, take one on imported beers before 10 p.m.
LAX - Blackout Fridays featuring DJ Pitbull, DJ Buzz and MC Jaygo, 10 p.m.
Manor - Jive Fridays, 10 p.m.
Members Only - Tryst featuring DJ Alex Pain, 10 p.m. Free selected drinks from 9 p.m. to 11 p.m.
ADVERTISEMENT - CONTINUE READING BELOW
Saturday, June 12

Encore - Sleepless Saturdays featuring Santi and JT Rius with MC Pao, 9 p.m.
Manor Superclub - Supreme Saturdays, 9 p.m.
For more events, check out SPOT.ph's calendar.
Load More Stories