MOVIE REVIEW: Wall Street 2: Money Never Sleeps
Paul Daza says the sequel to the 1987 classic has enough going for it to keep you entertained even if you know nothing about the stock market.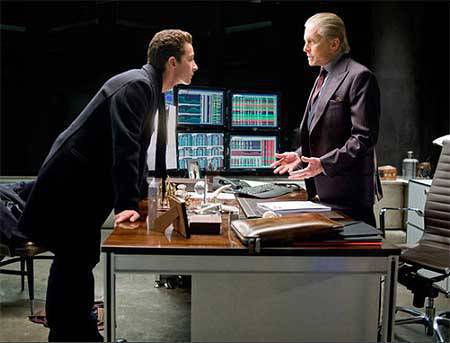 Although the trailer for Wall Street: Money Never Sleeps hinted that this sequel to the  1987 Oliver Stone film Wall Street would also be a drama about the fractured relationship between Gordon Gekko (Michael Douglas) and his daughter Winnie (Carrey Mulligan), I had no idea that the daddy-daughter story would be the most memorable, most emotionally satisfying element about the film, one which leaves a more lasting impression than the events depicting and dramatizing the 2008 US stock market collapse.

In Wall Street: Money Never Sleeps, Michael Douglas reprises his role as Gordon Gekko, which won him an Academy Award for best actor in 1988. The sequel begins with Gekko being released from jail in 2001 after serving time for insider trading. The movie then jumps seven years to 2008, mere days before the US stock market's catastrophic collapse. We then see Jake (Shia LaBeouf), a brilliant young Wall Street broker, in bed with Winnie (Carey Mulligan), Gordon's estranged daughter. Winnie is an online journalist who despises her father because she blames him for her brother's suicide. Jake, however, admires Gordon and even attends a talk given by the disgraced Wall Street wizard to promote his new book. After Jake introduces himself to Gordon as the guy who's going to marry his daughter, Gordon forms an alliance with Jake in an attempt to repair his relationship with her. But can Jake and Winnie really trust the ex-financial titan who's willing to do anything to once again dominate the high-stakes industry he once ruled? And how will the impending collapse of the stock market affect Jake's plans to marry Winnie?  

For the moviegoer who doesn't fully understand the nuts and bolts of stock market parlance, the technical jargon used in Wall Street 2 may be a turn-off at first. Early in the film, when the characters spoke about hedging, derivatives and such, I felt like giving up on the movie because it was set in a milieu I wasn't familiar with. After a while, however, I realized that even though I didn't explicitly understand those terms, the story's more universal, relatable concerns shone through loud and clear, thanks to Oliver Stone's no-frills storytelling, and the efficiency of the competent cast. And so, I became engrossed as the film made observations about the fierce but affectionate bond between mentor and protege, how greed makes even smart people do crazy things, and how love makes people--especially the young--do crazy things.
ADVERTISEMENT - CONTINUE READING BELOW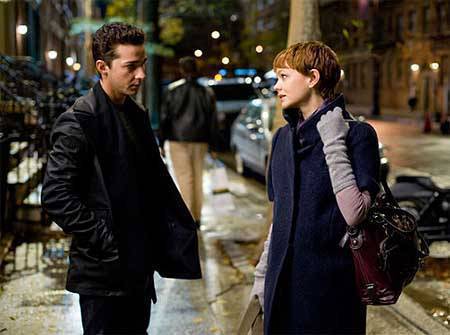 As the main "youngster" at the center of Wall Street 2, Shia LaBeouf  deserves much credit for always being likable even when his character, the vengeful Jake, does  despicable things to get what he wants. Whether it's the result of honed acting skills or a natural, inborn charm, LaBeouf is that rare performer who can portray a selfish cad and still have the viewer on his side even as he commits his sins.
CONTINUE READING BELOW
Recommended Videos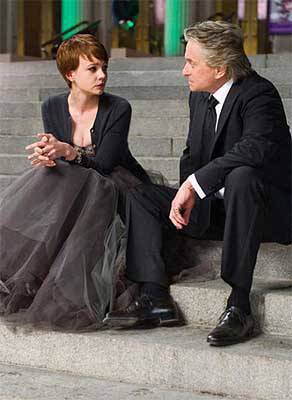 Even more skilled and seasoned at this game of hate-me-if-you-can is Michael Douglas, who once again plays the ruthless Gordon Gekko with great bravado and, for the sequel, a hint of humility. Douglas' Gekko can't even be labeled as the villain we love to hate, simply because we can't hate him, no matter what he does. Douglas is simply too likeable an actor, even when he's playing a heavy who doesn't think twice about sacrificing the respect of his daughter if it'll earn him a million dollars as a result. This time though,  Gekko is further humanized by Douglas in scenes where the character has to mingle with the masses by riding the subway, and deal with being called a has-been by his contemporaries.

Also exceptional in key supporting roles are Frank Langella as Shia LaBeouf's deceptively calm mentor Louis Zabel, and Josh Brolin as the snaky Bretton James. As Winnie, Carey Mulligan is also compelling as the young lady who realizes that the two most important men in her life--her fiance and her father--have betrayed her.

Thanks to a wonderful cast and a script that uses situations and predicaments that everyone can identify with, Wall Street: Money Never Sleeps manages to be both provocative and entertaining even to finance industry outsiders. Even if you only have a smidgeon of an idea about what makes Wall Street tick from what you've seen on CNN, there's enough drama and conflict here to keep you riveted from start to finish.  

Rating: 4 out of 5 Spots ....
ADVERTISEMENT - CONTINUE READING BELOW
Check to see where the movie is showing.
Photographs from 20th Century Fox.
Share this story with your friends!
---
Help us make Spot.ph better!
Take the short survey
Load More Stories