10 Must-Watch Movies in 2011
SPOT.ph movie reviewer Paul Daza lists the year's much awaited blockbusters.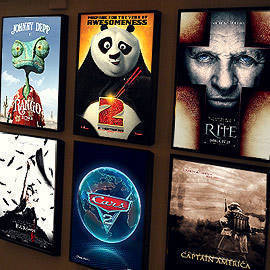 SPOT.ph movie reviewer Paul Daza lists his much awaited flicks of the year and why you shouldn't miss them. Break out the popcorn folks, it looks like 2011 is teeming with big blockbusters.
The Rite
Starring: Anthony Hopkins, Colin O' Donoghue, Ciaran Hinds  
Director: Mikael Hafstrom
Release Date: February 2, 2011
ADVERTISEMENT - CONTINUE READING BELOW
CONTINUE READING BELOW
Recommended Videos
Watch the trailer
I love movies about demonic possession. The Exorcist and The Exorcism of Emily Rose are two of my favorite horror movies. A spooky trailer with horrific images, the presence of Anthony Hopkins, and the "inspired by a true story" tag are more than enough to make me eager to see The Rite's spine-tingling, reality-based tale of the Vatican's involvement in the war between priests and the demons.    


Black Swan
Starring: Natalie Portman, Mila Kunis
Director: Darren Aronofsky
Release Date: February 23, 2011
Watch the trailer
Any serious cinephile is aware of the critical acclaim and the Oscar talk surrounding this dark, psychologically complex drama. Natalie Portman is reportedly a shoo-in for an Oscar nomination for Best Actress for her role as a ballet dancer who forms a twisted friendship with another dancer, played by Mila Kunis, who is her rival in a production of the "Swan Lake" ballet. How good is the film? Before it came out, all the buzz centered on the lesbian kiss between Portman and Kunis. But right after the movie opened in the USA, not one peep was heard about the kiss. Instead, audiences and critics talked and raved about the film as a whole. An added selling point is that director Darren Aronofsky (Requiem for a Dream, Pi, The Fountain) is a superb visual stylist who creates indelible images in his challenging films. I'm betting that those who see Black Swan won't ever see the world of ballet the same way again.

I just hope the film's Philippine distributors won't allow Black Swan to be cut up just so it'll get a more audience-friendly rating from the MTRCB. Rated R in the USA for strong sexual content, disturbing violent images and language and drug use, I'm praying that they'll keep the R rating here if that's what it takes to keep Aronofsky's celebrated dark drama intact.
ADVERTISEMENT - CONTINUE READING BELOW

Rango
Starring the voices of: Johnny Depp, Abigail Breslin, Isla Fisher, Bill Nighy  
Director: Gore Verbinski
Release Date: March 9, 2011
Watch the trailer

The story of a chameleon named Rango (Johnny Depp) who dreams of becoming a gallant hero in a lawless town in the Mojave Desert, Rango is also the first computer-animated feature film to be produced by George Lucas' visual effects boutique, Industrial Light and Magic (some of you may even remember that George Lucas used to co-own Pixar). But what really has me excited about this movie is its offbeat, Mexican-flavored humor, not to mention the reteaming of Depp with his Pirates of the Caribbean trilogy director, Gore Verbinski in their first animation collaboration.
Kung Fu Panda 2
Starring the voices of Jack Black, Jackie Chan, Angelina Jolie, Jean-Claude Van Damme, Lucy Liu, Dustin Hoffmann, Gary Oldman
Director: Jennifer Yuh
Release Date: May 25, 2011
ADVERTISEMENT - CONTINUE READING BELOW
Watch the trailer


Because I adored the first Kung Fu Panda, I'm a little apprehensive that this sequel will be a letdown. But I'm comforted by the case of Shrek. After thinking that there was no way Dreamworks could improve on its first movie about the green ogre, I was more than happy to eat my words after I saw Shrek 2, which surpassed its predecessor in every aspect. Boding well for Kung Fu Panda 2 are new characters voiced by Gary Oldman, James Woods, Michelle Yeoh and gasp!- Jean Claude Van Damme! Also intriguing is the presence of the unknown Jennifer Yuh, making her feature film directorial debut here. Prior to Kung Fu Panda 2, all she had directed were episodes of the Spawn animated TV series. With a surname like that, will she be able to bring even more of a Chinese flavor to panda warrior Po's newest adventure? My optimistic answer...definitely!
ADVERTISEMENT - CONTINUE READING BELOW
Super 8
Starring: Elle Fanning, Amanda Michalka, Kyle Chandler
Director: J.J. Abrams
Release Date: June 8, 2011
Watch the trailer
The last time the words "Steven Spielberg" and "Area 51" were lumped together to promote a movie, the result was the much-despised Indiana Jones and the Kingdom of the Crystal Skull. This time, though, I'm counting on Spielberg to redeem himself after stumbling with that atrocious sequel for two reasons. One, George Lucas' name isn't on this movie about the fabled capital of alien sightings in the USA, and I blame HIM for everything that went wrong with Indiana Jones IV. Two,  J.J. Abrams is the writer/director of Super 8, the same J.J. Abrams who saved the Star Trek movie franchise with his impressive sequel/prequel reboot from 2009. Details about Super 8's story are sketchy, but the trailer is tantalizing and intriguing, to say the least, harking back to the best elements of The X-Files and Spielberg's 1977 classic Close Encounters of the Third Kind. If you love sci-fi films, how can you not be excited by the prospect of Spielberg and Abrams joining creative forces?
ADVERTISEMENT - CONTINUE READING BELOW
Green Lantern
Stars: Ryan Reynolds, Blake Lively, Peter Saarsgard
Director: Martin Campbell
Release Date: June 15, 2011
Watch the trailer


Thanks to Ryan Reynolds' humorous, I-can't-believe-I'm-a-superhero approach to his role as Hal Jordan, this DC Comics-based intergalactic action adventure promises to be as much fun as the first Iron Man. Another selling point is a subplot about the many other green lanterns who maintain peace in the universe- the glimpses of other worlds in other galaxies in the trailer are unlike anything ever seen in previous superhero movies, and they'll probably be epicly awesome in 3D.
Cars 2
Starring the voices of Owen Wilson, Michael Keaton, Michael Caine, Larry The Cable Guy    
Directors: John Lasseter & Brad Lewis
Release Date: June 22, 2011
Watch the trailer



Most people don't think very highly of Pixar's first Cars movie, and it's probably not on any grown up's list of their three favorite Pixar pictures. It's not on my Pixar all-time top three either, but unlike most people, I liked the first Cars a lot. This sequel sees the racing action being shifted to Tokyo, Japan, with hints of international intrigue and spy gadgets thrown in for added enjoyment. With all these and a voice cast that now includes Michael Caine and Michael Keaton, there's every indication that Cars 2 will be better than its predecessor.
ADVERTISEMENT - CONTINUE READING BELOW
Captain America: The First Avenger
Starring: Chris Evans, Hugo Weaving, Samuel Jackson, Hayley Atwell
Director: Joe Johnston
Release Date: July 27, 2011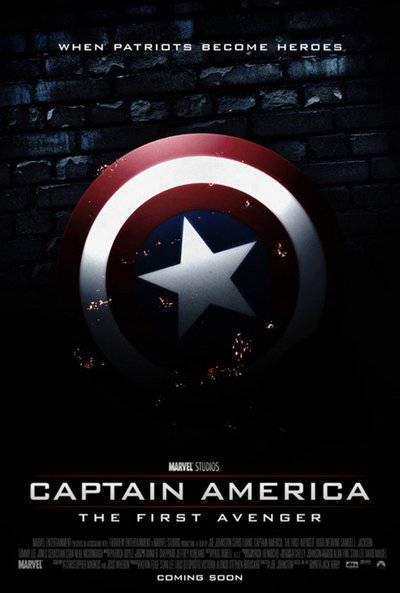 Captain America has always been one of my favorite Marvel superheroes, which is why I paid to see the low-budget, made-for-TV special that was shown here theatrically in 1979, and why I also watched the super low-budget movie version from 1990 that starred the son of Catcher In The Rye author J.D. Salinger (!), Matt Salinger, in the title role. Now, Cap is getting the big-budget motion picture event treatment his fans have been waiting decades for. At the helm of Captain America is Joe Johnston, the director of one of my favorite, underrated superhero movies, The Rocketeer. Only a few stills and production artwork from this $140 million budgeted sci-fi action adventure have been released so far, but they're certainly succeeding in whetting the appetites of fans like me for what's to come in late July.
ADVERTISEMENT - CONTINUE READING BELOW
Harry Potter and the Deathly Hallows, Part 2
Starring: Daniel Radcliffe, Emma Watson, Rupert Grint, Ralph Fiennes
Director: David Yates
Release Date: July 13, 2011
Watch the trailer
Who isn't excited about this one after seeing the captivating first half of the finale last November? Reports that the main cast was asked to reshoot the epilogue (those of you who've read the book know what happens there) make it even more apparent that the Harry Potter production team is determined to do right by the millions of fans of what is truly "the motion picture event of a generation." And did we mention that this will be in 3D?


The Adventures of Tintin: The Secret of The Unicorn
Motion Capture Opus Starring Jamie Bell, Daniel Craig, Andy Serkis
Director: Steven Spielberg
Release Date: Late October- Early November 2011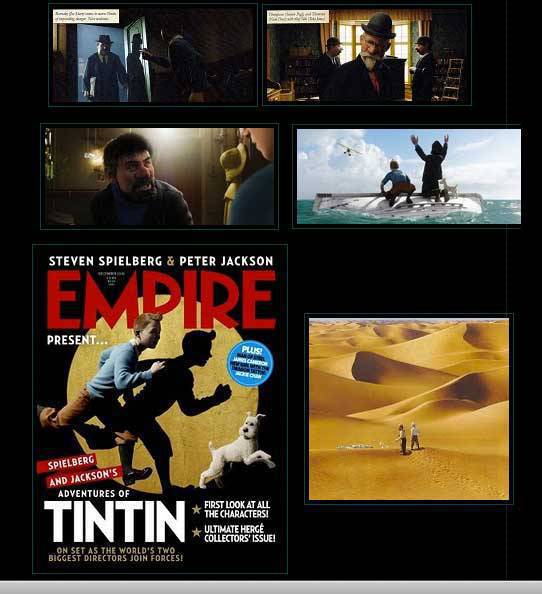 ADVERTISEMENT - CONTINUE READING BELOW
Screencap from tintin.movie-trailer.com

With Steven Spielberg directing and Peter Jackson producing, this 3D motion capture adaptation of the popular Belgian detective's globe-trotting exploits (the world's first graphic novels) promises to be an eyegasmic experience. As if the pairing of those two film titans wasn't enough, consider that the cast also includes Daniel Craig as Red Rackham, Andy Serkis as Captain Haddock and Billy Elliott star Jamie Bell as Tintin, and you have a recipe for a mega-blockbuster. Consider also that since Tintin is more popular internationally than he is in the USA, Tintin will open in many countries (including the Philippines, hopefully), a full month before it opens in the USA. Americans will get their first peek at Tintin on December 28, while the rest of us could see it in late October or early November.
Artwork by Warren Espejo.
Load More Stories