MOVIE REVIEW: How Do You Know
As far as rom-coms go, this film doesn't have enough romance nor comedy, says our SPOT.ph movie reviewer.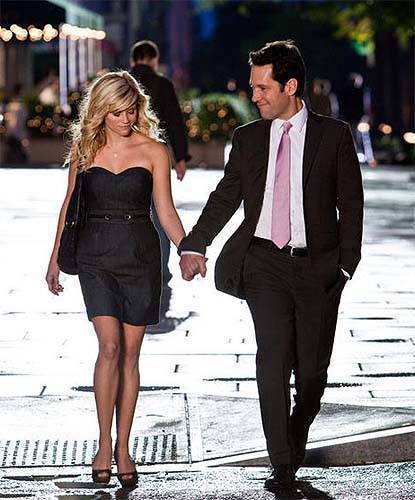 How Do You Know stars Reese Witherspoon and Paul Rudd
How Do You Know, the new romantic comedy from Oscar winning writer-director James L. Brooks, disproves a statement that's frequently invoked during discussions about art, that "less is more." Sometimes, less is just less. Though it features spirited performances from Reese Witherspoon, Paul Rudd, and Owen Wilson, How Do You Know has less of everything compared to the best movies in Brooks' filmography, like As Good As It Gets and Broadcast News. It has a less quotable script, fewer memorable characters, fewer laughs, fewer sob scenes, fewer delights. It even has less music, a major crime when your composer is the brilliant Hans Zimmer.
Watch the trailer of How Do You Know
Lisa (Reese Witherspoon) is feeling bad and feeling her age because she's just been cut from the USA's softball team and replaced by a younger player. With lots of time to assess her life and where it's headed, Lisa suddenly finds herself in a love triangle. On one side is the wealthy, sex-starved baseball player Mattie (Owen Wilson), who asks Lisa to move in with him. On the other is George (Paul Rudd), a nice guy on the verge of losing everything when he becomes the focus of a federal investigation. As with all love triangles, it will all boil down to a simple, single question: who will Lisa pick in the end?
ADVERTISEMENT - CONTINUE READING BELOW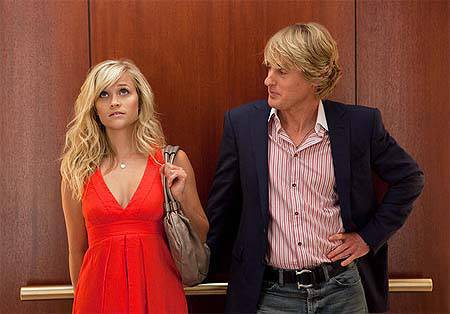 CONTINUE READING BELOW
Recommended Videos
Owen Wilson joins Reese Witherspoon and Paul Rudd in this rom-com
If anyone else had written and directed How Do You Know, it would be considered an okay movie, maybe even a good one. But since its creator is James L. Brooks, a paying moviegoer certainly has the right to expect more. After all, he's the Hollywood hotshot  who co-created such TV landmarks as The Simpsons and The Mary Tyler Moore Show, and who won two Oscars as scriptwriter and director of 1983's Terms of Endearment, his feature film directorial debut. When your movie has this man at the helm, it's not okay when your film is "just okay."

I knew this film was in trouble when it took five minutes to draw its first laugh. The last movie Brooks was involved with that I saw was The Simpsons Movie, which made me LOL in its first few seconds! In How Do You Know, it's not even a major character who gets the first giggle, but a "minor minor" supporting player who expresses her disgust at the man who has just fired Lisa.

Following this scene, the laughs come at an underwhelming rate of every five to ten minutes, with uncomfortable silences following many punchlines that just don't work. Adding to the heaviness of the silence is the curiously spare use of Hans Zimmer's music, which is absent for what feels like 95% of the movie's running time.

The film also wastes the talents of two award-winning performers. Jack Nicholson, who has won two of his three Academy Awards for acting in two James L. Brooks films- Terms of Endearment and As Good as It Gets - doesn't make much of an impression as Paul Rudd's troubled father. Ditto for Tony Shalhoub, a three-time Emmy award-winner for playing the obsessive-compulsive title character in the TV series Monk. He gets one scene in How Do You Know as a psychiatrist Reese Witherspoon visits on an impulse, and all I remember is that she kept asking him questions even after she declared that the session was over.         

The main cast does just a little better with their more substantial screen time. As the unemployed twentysomething who's caught between two very different men, Witherspoon is fine if uninspired. As the millionaire baseball player who lives in the fast lane reserved for celebrity athletes, Owen Wilson has a couple of hilarious scenes. He also gets to tell the film's most amusing anecdote, which is about revenge and cat poop. The one who gets my vote as the film's best performer, however, is Paul Rudd. Not only does he deliver the movie's most quotable line wonderfully, ("We're all just a small adjustment away from making our lives work.") he's also the catalyst for the film's funniest scene, which involves a friend's wedding proposal in a hospital room.

Sadly though, not even Rudd's charm is enough to save the movie. How Do You Know is supposed to be a romantic comedy, but it lacks both romance and comedy. It doesn't have anything new or striking to say about love in the 21st century, and many of its jokes fall flat. The movie even ends by leaving a bad taste in the mouth when it implies that finding a significant other is more important than being a good son or daughter to your parents.

Well-made romantic comedies make me wish that the love stories they depict could happen to me in real life. With How Do You Know, I'm glad it's just a movie.

Rating: 2½ out of 5 SPOTS. ••.
ADVERTISEMENT - CONTINUE READING BELOW
Check to see where the movie is showing
Photos from Columbia Pictures
Share this story with your friends!
---
Help us make Spot.ph better!
Take the short survey
Load More Stories