MOVIE REVIEW: Dark Shadows
Did the latest Burton-Depp team-up deliver? Movie critic Paul Daza enumerates the highs and lows of their collaboration.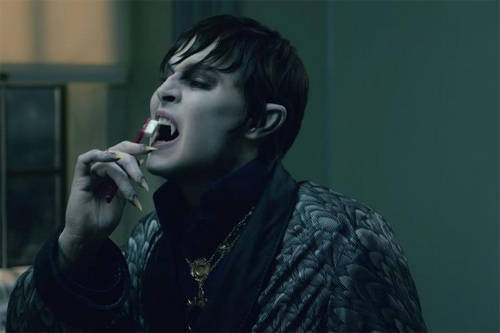 Johnny Depp portrays a fishing magnate turned vampire.
(SPOT.ph) IN A NUTSHELL: From the fertile, Halloween-loving imagination of Tim Burton comes Dark Shadows, a gothic horror comedy inspired by the dead serious, supernatural soap opera of the same name which ran from 1966 to 1971. Though the TV series isn't familiar to many Filipinos, Johnny Depp-who stars in this movie adaptation-is a huge fan, just like Burton.
Watch the trailer here.
STORY: Maine, circa 1770. Barnabas "Barnaby" Collins (Depp) is on top of the world. Not only does he own a huge fishing empire in his town of Collinsport, he's also madly in love with the lovely Josette (Bella Heathcoat). Casting a jealous eye on the lovebirds is the evil Angelique (Eva Green), a fetching witch who wants Barnaby only for herself. When he rejects her, she turns him into a vampire, places him in a coffin and buries him alive. Flashforward to 200 years later: Barnaby is accidentally freed from his tomb, and returns to his beloved estate, Collinwood Manor, to find that his home is now a pale shadow of its former self. Inhabiting the crumbling mansion are Barnaby's cursed descendants, including matriarch Elizabeth Collins Stoddard (Michelle Pfeiffer), her rebellious daughter Carolyn (Chloe Grace Moretz), Elizabeth's lazy brother Roger Collins (Jonny Lee Miller), and his paranormally sensitive son David (Gulliver McGrath). Also present are David's drunken psychiatrist Dr. Julia Hoffman (Helena Bonham Carter), and the newly hired nanny Victoria Winters (Bella Heathcoat again), who reminds Barnaby of his long dead love Josette. Can Barnaby lift the centuries-old curse Angelique placed on him and his descendants?
ADVERTISEMENT - CONTINUE READING BELOW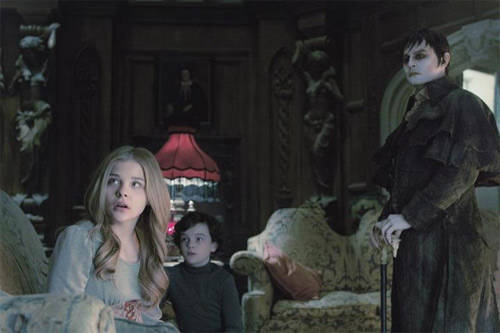 Depp wakes up after a hundred years and finds himself in the wrong century.
CONTINUE READING BELOW
Recommended Videos
PLUSES: Dark Shadows is another creative triumph from director Tim Burton and star Johnny Depp, a bizarre mishmash of genres that's nearly as satisfying as the duo's previous collaborations like Edward Scissorhands, Sleepy Hollow, and Sweeney Todd. Like those earlier films, Dark Shadows is a mesmerizing, macabre visual feast served a la Burton that's made even more delightful thanks to another engaging portrayal by Depp. In this haunted house outing, Burton serves up frightening female ghosts, a sorceress with a cracking face, an angst-ridden werewolf, and unforgettable appearances from such music icons as Alice Cooper and Karen Carpenter...as well as a touchingly nostalgic montage set to the Carpenter's "Top of the World". There's also a love scene involving Depp and Eva Green that's destructively funny, not to mention a flaming hot climax that's as surprising as it is inevitable. Depp is in top form once again, dishing out the nonverbal slapstick schtick as effortlessly as he does his spoken reactions to such modern day absurdities as McDonald's, lava lamps, television, and flower children. Matching him punchline per punchline are the delightful troika of Michelle Pfeiffer, Chloe Grace Moretz and Helena Bonham Carter, who prove themselves ideal sparring partners to Depp in scenes involving organs, birthing hips, and the fear of aging. There's never been a horror comedy quite like this, a crackling combination of soap opera, Twilight saga and Addams Family.  Topnotch performances, witty dialogue, a gaggle of nightmare creatures, cool 1970s songs, and an atmospheric setting straight out of a Stephen King novel make Dark Shadows a frighteningly fun ride.
ADVERTISEMENT - CONTINUE READING BELOW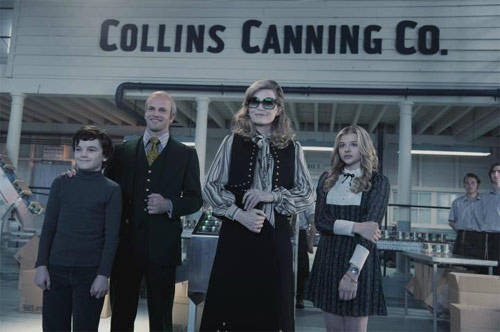 Barnabas' dysfunctional descendants
MINUSES: If you don't dig the gothically macabre films of Tim Burton, it's unlikely that Dark Shadows will change your opinion of the hit-and-miss filmmaker. If you like the soap opera of the same name on which the movie's based, bear in mind that the Burton's film is a gothic comedy where the TV series was dead serious. As such, the movie is already being called garbage by some of the TV series' rabid fans. The script, while witty, funny, and unpredictable, leaves much to be desired where logic is concerned. It takes liberties with established vampire and witch lore and doesn't bother to enlighten viewers about the changes. Barnaby, for example, is awake during the day and is seen taking strolls under the sunlight, protected only by an umbrella. Viewers aren't given much info either about the curse Angelique puts on Barnaby and can't be bothered to reveal how potent is it or what it takes to lift it. The result is a finale that's more trick than treat.
ADVERTISEMENT - CONTINUE READING BELOW
RATING:
3 ½ out of 5 spots •••.
Share this story with your friends!
---
Help us make Spot.ph better!
Take the short survey
Load More Stories