MOVIE REVIEW: Men in Black 3
Men in Black 3, says our SPOT.ph reviewer, offers some out-of-this-world entertainment.
Genre: Sci-fi/time travel comedy adventure
Story: To save present-day Earth from an alien invasion, Agent J (Will Smith) must travel back in time to 1969 to try to stop his partner Agent K (Tommy Lee Jones in 2012, Josh Brolin in 1969) from being killed by a slimy & deadly alien named Boris (Jemaine Clement).

Watch the trailer for Men in Black 3 here
PLUSES
Entertaining, eccentric, surprising and even touching, Men in Black 3 is way better than MIB2. Some might even put it in the same league as the first Men in Black that was released in 1997. In one respect, though, MIB 3 is superior to MIB: the three-quel has spectacularly-rendered 3D imagery that plunks viewers right in the middle of a gooey alien shoot-em-up, a vertigo-inducing rocket launch, and my personal favorite, a skyscraper free fall that features hungry dinosaurs and suicidal stock market investors.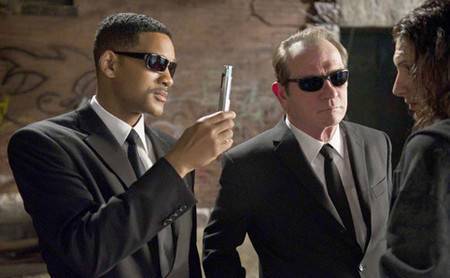 Agent K is a hoot, whether old (Tommy Lee Jones)...
ADVERTISEMENT - CONTINUE READING BELOW
Josh Brolin is an impeccable hoot as the young Tommy Lee Jones. Whoever suggested that Brolin could play Jones as a twentysomething man-in-black deserves an award. As the 1960s version of Agent K, the Oscar-nominated Brolin is the film's cheapest and most efficient special effect, one of those oh-so-rare examples of perfect casting.
Similarly amusing is a brief scene where Emma Thompson makes a fool of herself. After she mothballed her comedic side to play the pitiful Sybil Trelawney in a few Harry Potter movies, what a pleasure it is to see Thompson do broad comedy once again, even for just a few seconds. The scene in MIB 3 where she speaks at a memorial service is arguably the biggest laugh in a movie that abounds with giggles.
CONTINUE READING BELOW
Recommended Videos
Also perversely enjoyable as main baddie Boris the Animal is Jemaine Clement, last heard as the voice of another villainous animal- the murderous cockatoo Nigel - in last year's delightful Rio. In MIB3, Clement's funniest scene isn't played opposite Will Smith or Tommy Lee Jones or Josh Brolin. Rather, it's a scene where he dialogues with...himself!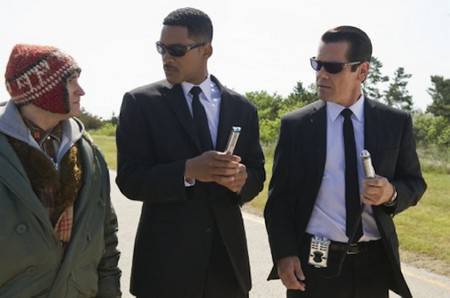 ADVERTISEMENT - CONTINUE READING BELOW
...or young (Josh Brolin).
The period setting also provides plenty of eye candy. Like last year's X-Men: First Class, MIB 3 makes the segregated, sassy Sixties come to pulsating life again through the colorful fashions and fashionistas of the decade. Keep your eyes peeled for Andy Warhol's guest appearance, and keep your ears open for a catty comment about Yoko Ono.
The imaginative action set pieces, likewise, are a joy to behold. Director Barry Sonnenfeld's eccentric humor and off-beat visual sense are on full display in splendidly-visualized confrontations between earthlings and aliens that are set in locations as varied as a Chinese restaurant, a bowling alley, and even the lunar surface.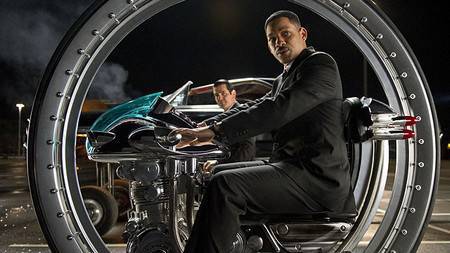 Agent J (Will Smith) is ready to ride.

MINUS (yep, just one tiny complaint)
Considering how much stuff is altered by the agents when they visit 1969, it's puzzling how little-changed 2012 is when they return. What happened to the butterfly effect?  But then again, even the best Hollywood scriptwriters say there's no such thing as a time travel movie. Not even the folks who made Back To The Future were able to craft a totally foolproof plot that made perfect sense vis-à-vis the space-time continuum.
ADVERTISEMENT - CONTINUE READING BELOW
Rating: 4.5 Spots out of  5 ••••.
Share this story with your friends!
---
Help us make Spot.ph better!
Take the short survey
Load More Stories