6 Reasons To Watch the 6th International Silent Film Fest in Manila
Sometimes, talking is overrated.
(SPOT.ph) They say that talking's overrated anyway, so why not catch a film where there's no talk at all? Go back to where it all started at the Silent Film Fest, running from August 24 to 27 at the Shang Cineplex in Shangri-la Plaza Mall. Need a bit of a push? Since the festival is already on its 6th year, we give you 6 good reasons why you should catch this event.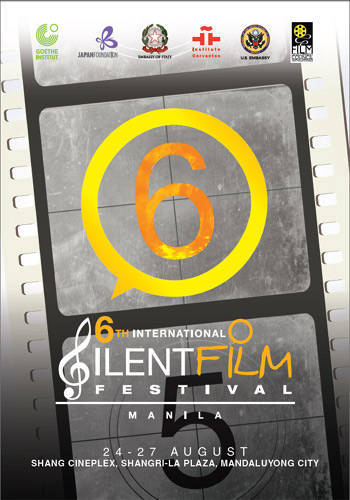 1. Who says it has to be all silent?
Silent films don't necessarily mean everything has to be silent. In the old days, films were shown with a live band accompanying them; people were noisy and almost a little rowdy in the theatre. Following this tradition, the festival has enlisted the aid of local Filipino artists to bring a little more life to the silent films.
2. It's like watching a concert in a theater.
When asked about his accompaniment for the classic Italian Diva film La Signora Delle Camelie, guitarist Francis Brew of Garlic shares that as an accompanist, the music must "be careful not to overtake the film. You have to bring out the emotion and sweetness of the character and not just write the music as sound effects for the film." Catch local acts like Garlic (accompanying said Italian film on August 26), Tropical Depression (accompanying Japanese film I was Born But... on August 25), Sinosikat (accompanying Spanish film La Casa de la Troya on August 25) and Radioactive Sago Project (accompanying American film Safety Last on August 27) as they take on the challenge of accompanying the silent films live!
ADVERTISEMENT - CONTINUE READING BELOW
3. "We're not crazy, but we're brave!"...
is what Instituto Cervantes representatives declared when asked why they wanted to hold a Silent Film Festival in the first place. For the enthusiasts out there, you can catch a short talk entitled Art Talk: the Heritage of Silent Cinema, lead by Maz Tessier, noted French film critic and historian, along with Raymond Red, director of Kamera Obskura, which was featured in the recent Cinemalaya festival. Drop by the Shang Cineplex on Sunday, August 26 at 7 p.m. for the short talk.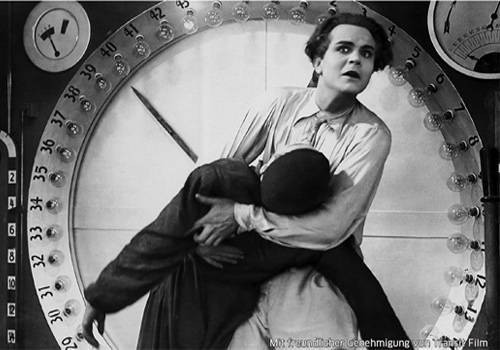 CONTINUE READING BELOW
Recommended Videos
4. See a vision of the future in Fritz Lang's Metropolis
This is the film that inspired local filmmaker Raymond Red to really get into the movies (he tells us that Star Wars was his favorite before that!). It should be interesting to see what the people in the 1920s thought the future would be like; the movie is set in 2026. This movie is listed as one of UNESCO's World Heritage films, and was recently restored to add 20 minutes that were previously missing from the film. Accompanying the movie is Rubber Inc., the Philippine-based live dance act.
ADVERTISEMENT - CONTINUE READING BELOW
5. You get to see the only Pinoy Silent Films (that we can find)
It was during the press conference that director Raymond Red revealed a very sad truth about Philippine Silent Films; that technically, there aren't any that survived the era. With the Brides of Sulu's local origins in question, we haven't been able to locate any of the other films of that era, if there are any. Luckily, we have Raymond Red's films, Eternity and Pelikula, both created in the '80s. These films, Red shares, serve as a re-imagination of the silent film industry in the country. These films ask "what if we did make silent films back then?" While Eternity follows the classic styles of the silent films, Pelikula throws in elements from the 1950s and the 1960s, which Raymond shares is "an experiment in the form of a silent film." He's working closely with his accompanist Diwa de Leon, who will be using the hegalong, a two-string lute/guitar from Palawan and Maguindanao.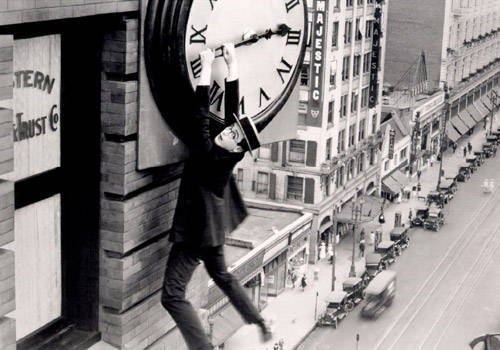 ADVERTISEMENT - CONTINUE READING BELOW
6. Before Charlie, Harold Lloyd was in Safety Last
If you think Charlie Chaplin was the only silent film star of his era, you are wrong. The scene where Harold Lloyd is hanging from a clock outside a skyscraper is still one of the most recognizable images from silent films. The movie tells the tale of a store clerk who, after organizing a contest to climb a skyscraper, ends up climbing it himself. This romantic comedy from 1923 marks the USA's first time to join the Silent Film Festival. Catch Safety Last with accompaniment from Radioactive Sago Project.
The 6th International Silent Film Festival runs from August 24 -27 at the Shang Cineplex. For more details, click here.
Share this story with your friends!
---
Help us make Spot.ph better!
Take the short survey
Load More Stories