10 Tunes to Listen to This Month
Here, our playlist for October featuring tunes by Muse, Daddy, Deadmau5, Wolfgang, Techy Romantics, and more!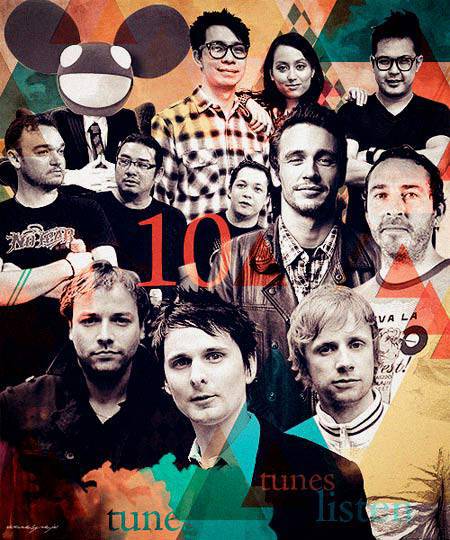 (SPOT.ph) This October, we bring you a delightful mix of rock solid, electronic, and indie tunes. Hear Muse's hypnotic single, Daddy's Motown-inspired release, The Neighbourhood's cathartic composition, Deadmau5's hot house track,  and P!nk's emotionally charged ballad. Plus, rock with Wolfgang; chill with KapitBahay; bust rhymes with DJ Arbie Won, Katwo Puertollano, and Analog MC; sway to Techy Romantic's latest offering, and sing along with Callalily.
Song: "Madness"
Artist: Muse
English rock band Muse's lead single from their new album, The 2nd Law, is a satisfying blend of rock and electronica. The pulsating bass serves as the hypnotic and space rock-sounding background for frontman Matthew Bellamy's mad vocals.
Fun fact: The group-hailing from Teignmouth, Devon, England-was formed in 1994 by friends Matthew Bellamy (lead vocals, lead guitar, keyboards, keytar, piano), Christopher Wolstenholme (vocals, bass, keyboards, harmonica, rhythm guitar), and Dominic Howard (drums, synthesizers, sampling).
Song: "Sandata"
Artist: Wolfgang
ADVERTISEMENT - CONTINUE READING BELOW
"Sandata," off Wolfgang's album titled Ang Bagong Dugo sa Lumang Ugat, is a hard-hitting rock gem. Bob your head to the single's exploding drums, screaming guitars, plus frontman Basti Artadi's solid singing. With lines like, "Ako ang simula ng pagbabago/ Ako ang susi sa pangarap mo," this track is bound for OPM success.
Fun fact: Ang Bagong Dugo sa Lumang Ugat will be released in three parts to symbolize the telling of the country's story through three generations.
Song: "Love in the Old Days"
Artist: Daddy
James Franco and musician Tim O'Keefe, under the collaborative name Daddy, are out with their first EP titled MotorCity featuring the Motown-inspired single "Love in the Old Days." Hear Franco's spoken-word lyrics and soothing baritone that conjure up romantic images from the '60s.
Fun fact: The music video, directed by Franco, shows his parents' wedding photos towards the end.
ADVERTISEMENT - CONTINUE READING BELOW
Song: "Trapper Keeper"
Artist: DJ Arbie Won featuring Katwo and Analog MC
DJ Arbie Won teamed up with Katwo Puertollano (Duster and Narda) and Analog MC (Marcus Nada of Bagetsafonik) for this musical hybrid of hip-hop, rap, electronic, and punk elements. Puertollano's vocals spell spunk, while Analog MC's rhyme busting adds kick to the track.
Fun fact: "Trapper Keeper" is part of DJ Arbie Won's forthcoming release titled United Freestyles Vol. 3, which features collaborations with artists like Nyko Maca and Beng Calma, to name a few.
Song: "Female Robbery"
Artist: The Neighbourhood
Los Angeles indie act The Neighbourhood is set to wow music lovers with their sophisticated brand of music that digs deep into human emotion. "Female Robbery," off their Im Sorry... EP, is a dark, cathartic, and addictive track worth putting on loop.
Fun fact: The Neighbourhood was listed by Complex.com earlier this year as one of the new bands to watch for in 2012.
ADVERTISEMENT - CONTINUE READING BELOW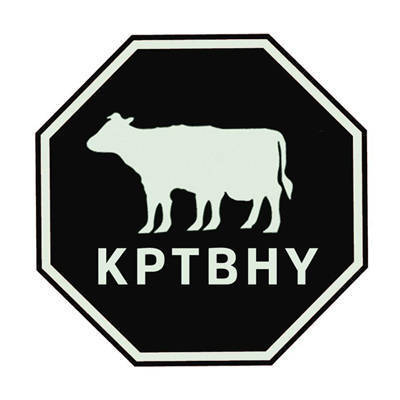 Listen to them on soundcloud.com by clicking the photo above.
Song: "Baroto"
Artist: KapitBahay
"Baroto," which means boat, is an unassuming tune that deserves raves for its beautifully simple melodies and poetic lyrics. The delicate-sounding composition has such a calming effect that's perfect for rainy evenings and cool mornings.
Fun fact: Vinty Lava, Gino Javier, and Alden Santiago make up KapitBahay.
ADVERTISEMENT - CONTINUE READING BELOW
Song: "Professional Griefers"
Artist: Deadmau5 featuring Gerard Way
House master Deadmau5 (Joel Thomas Zimmerman) and My Chemical Romance frontman Gerard Way collaborate for this edgy dancetronica that won't disappoint fans. The single comes with a massive music video featuring a futuristic bout between the two artists.
Fun fact: "Professional Griefers" also has an instrumental version, which Deadmau5 dished out at Lollapalooza 2011.
Song: "Quicksand"
Artist: Techy Romantics
Techy Romantics' "Quicksand," off their latest album titled Escape, is a chill ditty that will transport you to a utopian electro universe. You'll love vocalist Camyl Besinga's cool crooning against a relaxed mix of beats and synths.
Fun fact: Techy Romantics will be opening for Foster the People on October 6 at the Araneta Coliseum.
Song: "Try"
Artist: P!nk
"Try" is an emotionally packed, mid-tempo single with one powerful chorus. P!nk gives her usual rebellious tone a rest and puts on a more vulnerable persona.
ADVERTISEMENT - CONTINUE READING BELOW
Fun fact: P!nk has released six albums since 2000.
Song: "Pasasalamat"
Artist: Callalily
Alternative-rock band Callalily's latest hit is a heartfelt ditty led by vocalist Kean Cipriano, who belts out lyrics that are all about gratefulness.  Enjoy the merger of guitars and percussion in this crowd pleaser.
Fun fact: Kean Cipriano (vocals), Tatsi Jamnague (guitars), Aaron Ricafrente (bass), and Lemuel Belaro (drums) formed Callalily in 2006. They have released four albums since including their latest titled Flower Power.

Artwork by Warren Espejo
CONTINUE READING BELOW
Recommended Videos
Share this story with your friends!
---
Help us make Spot.ph better!
Take the short survey
Load More Stories