Scary Morals: 10 Life Lessons From Pinoy Horror Films
Universal scream flick rule: Curiosity kills.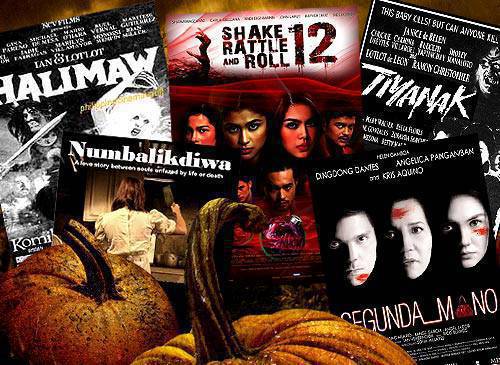 It's the time of year when we seek out ghost stories and settle in for scary movie marathons. That said, we've listed some of the most valuable lessons we learned from Pinoy scream flicks.
1. Don't trust kids. They may be cute and they may say the darndest things, but they could be the evil spawn that will finish off an entire family or, heck, the whole barrio. If you're lucky, the kid will just serve as the magnet for bad luck or evil spirits. Examples: Tiyanak (1988), Patayin sa Sindak si Barbara, and the Shake, Rattle & Roll 12 (2010) "Punerarya" episode.
2. Never go on a road trip/mission without weapons. By "weapons," we don't necessarily mean guns. In the Land of Pinoy Horror Movies, you may get attacked by all sorts of supernatural creatures. As such, it wouldn't hurt if you bring a cross, a Bible, or bottled holy water. It would certainly help if you have supernatural powers yourself. Examples: T2 (2009), The Road (2011), and Spirit Warriors (2000).
ADVERTISEMENT - CONTINUE READING BELOW
3. The caretaker (or any wise old person) knows all. Portrayed as senior citizens with a scary demeanor or some physical quirk, the caretaker/elder is usually ignored in the early part of the film. The lead stars wait until the horror is almost too much to bear before they consult the caretaker. It doesn't make sense, but it sure amps up the suspense. Examples: Dalaw (2010), Tarot (2009), Numbalikdiwa (2006), and Ouija (2007).
4. For God's sake, stick together. If groups ever just decide to stay put and never split up, there would be a lot less damage done to them by monsters. In fact, they'd increase their chances of staying alive. But then, of course, no group ever stays together in horror movies. But just imagine if they did.  Examples: Tiyanaks (2007), White House (2010), and Bahay ni Lola (2001).
5. Watch out for female ghosts. There's an overwhelming number of restless or vengeful female spirits in Pinoy horror films. In the films, once the female ghost zeroes in on you, you're pretty much done unless you're the lead star. Lead stars get at least a 50 percent chance of survival. If you're a supporting character, start praying or start running. Examples: Hiwaga sa Balete Drive (1988), Villa Estrella (2009), and Multo in the City (1994).
ADVERTISEMENT - CONTINUE READING BELOW
6. Ditch the secondhand goods. Buying "pre-loved" things is not just eco-friendly, it's ghost-friendly too. Just when you think you're getting something cheap, you end up paying for it with your life and sometimes even the life of your loved ones as well. Examples: Segunda Mano (2011), Feng Shui (2004), and the Shake, Rattle & Roll 11 (2009) "Ukay-Ukay" episode
7. Your appliances, decor, and gadgets could be "haunted," too. The realm of the supernatural world has extended to electronics and other unlikely vessels of doom. Just because something looks "modern," it doesn't mean it can't be possessed. Dolls used to be the "must-possess" objects, but that's not the case anymore. Examples: Txt (2006), Shake Rattle & Roll 2k5 (2005) "Aquarium" episode, Shake Rattle & Roll 1 (1984) "Pridyider" episode, and Shake Rattle & Roll 9 (2007) "Christmas Tree" episode
8. If you hear a strange noise or see something otherworldly, don't get curious. People in horror films never ever follow this rule. That's why most of them are dead. Curiousity kills. So, if you find yourself in this predicament, lock yourself in a room and call the police or the saints. Examples: All Pinoy horror films (and perhaps horror films from other nations, too)
ADVERTISEMENT - CONTINUE READING BELOW
9. Don't go out with beautiful women at night. Aswangs are always sexy and agreeable during the day. As such, if you want to date one of them, do it when the sun is out. This is the best strategy if you think the hot chick you want to go out with has hidden supernatural qualities. Examples: Impaktita (1989) with Jean Garcia, Aswang (1992) with Alma Moreno,  Aswang (2011) with Lovi Poe, and Patient X (2009) with Cristine Reyes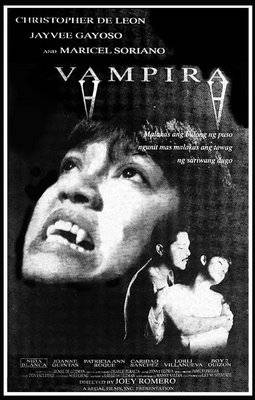 ADVERTISEMENT - CONTINUE READING BELOW
10. Beware of people who fear dentists. To keep from getting found out, vampires never have their teeth checked. So, be wary of people who don't see the dentist...ever. In any case, we have to ask: "Do vampires get cavities?" Examples: Batuta ni Drakula (1971), Vampira (1994), and Halik ng Vampira (1997)
Art by Warren Espejo, with screenshots of studio-released movie posters.
CONTINUE READING BELOW
Recommended Videos
Share this story with your friends!
---
Help us make Spot.ph better!
Take the short survey
Load More Stories