SPOT.PH EXCLUSIVE: Flying Ipis' Music Vid for the 'Ang Nawawala' OST
Watch (and listen!) to "This Song is About You" right here!
(SPOT.ph) One of the defining things that made us fall in love with Ang Nawawala was its killer soundtrack, featuring thoughtful orchestration from the trio of Mikey Amistoso, Jazz Nicholas, and Diego Mapa, as well as well-chosen cuts from bands like the Eraserheads, Sandwich, Pedicab, Sugarfree, Itchyworms, as well as the legendary APO Hiking Society. We're not alone in our love--Ang Nawawala easily bagged the Cinemalaya's Best Original Musical Score (New Breed) award.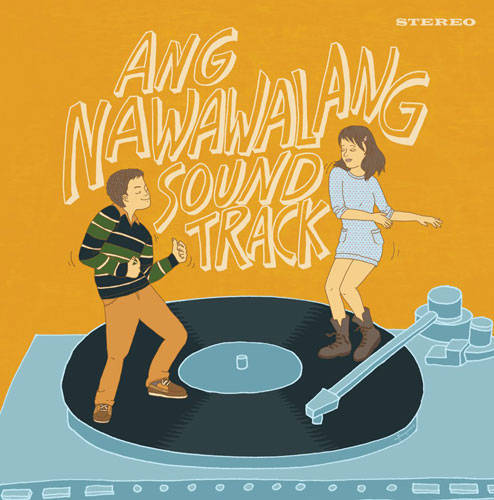 If you wanted to indulge in the movie's musical bliss, however, options were few and far between. Director Marie Jamora painstakingly assembled 200 discs of Ang Nawawala Soundtrack Vol. 1, which were given away to lucky fans, and the follow-up was exclusive to vinyl. Today, however, the movie crew is happy to announce that the Ang Nawawala Soundtrack (cleverly titled as Ang Nawawalang Soundtrack) will be available as a digital download starting tomorrow, November 28, 2012. To celebrate this announcement, they've kindly given us first dibs at the music video for "This Song is About You", from Flying Ipis.

ADVERTISEMENT - CONTINUE READING BELOW

 

 

Their press release gives juicy tracklist info:

<>The soundtrack contains 20 tracks that have been remixed and remastered for digital format by Peavey Nicolas at Liquidpost. The track list contains live performances of songs by Pedicab, Itchyworms, Tarsius, Ang Bandang Shirley, Hannah+Gabi, Flying Ipis, The Strangeness, and Sandwich. There is also a special live version of "Cuida," (a bonus track on the repackaged Sugarfree album Dramachine) performed by Ebe Dancel, along with a live version of "Ubusan Ng Lahi" by Pedicab, which the band penned especially for the film and will not be released in any upcoming albums. Also featured is a re-recording of the Eraserheads' "Minsan," by Ely Buendia and Raimund Marasigan, arranged by Jazz Nicolas, made specifically for the film. <>  <>Pre-order inquiries for the soundtrack may be directed to: <>facebook.com/AngNawawalangOST
AngNawawalangOST@gmail.com
Full details regarding the "Ang Nawawalang Soundtrack" launch party on December 19 will be revealed in the coming weeks. There are also four more music videos of the tracks featured in the soundtrack yet to be released.
Load More Stories