Adventures from the Metro Manila Film Festival, Part 1
Our resident blogger makes her wish list for the MMFF!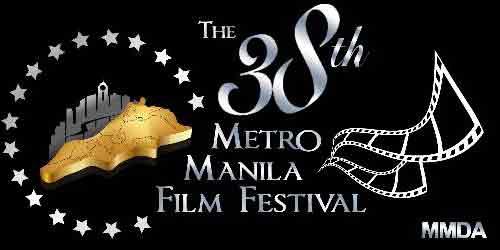 (SPOT.ph) Yesterday, Christmas Day, a friend sent me a text message that was forwarded to him from an unknown number. Here it is, verbatim:


"FYI MMFF DATA: IN METRO MANILA 300 PLUS THEATERS WERE RAFFLED EQUALS 44 THEATERS EACH FOR THE 8 OFFICIAL MOVIE ENTRIES TO BALANCE THE COMBINATION OF THEATERS BUT FREE BOOKING FOR ADDITIONAL THEATERS (PALAKASAN SYSTEM) IN THE PROVINCES WHICH IS NOT OFFICIALLY INCLUDED BUT 8 MOVIE ENTRIES HAVE A NATIONWIDE SIMULTANEOUS SHOWING TO AVOID PIRACY. TAKE NOTE OF THIS UNFAIR TOTAL BREAKDOWN OF THEATERS FOR EACH FILM ENTRY: AGIMAT-130, SISTERAKA-130, SHAKE-70, ONE MORE TRY-60, EL PRES-51, THY WOMB-43, SOSY-40, STRANGERS-40. THE TOP GROSSERMOVIE ANNOUNCMENT ON DECEMBER 26 WILL BE AN UNFAIR JUDGEMENT FOR THE SIX OTHER MOVIES WHO GOT ONLY LESS THAN 80 THEATERS EACH. MMFF SHOULD CHANGE THIS UNFAIR SYSTEM. PLEASE PASS TO CONCERNED MEDIA GROUPS."


In the spirit of airing both sides of the story, I saw that on ANC's Twitter account MMDA Chairman Francis Tolentino said: "We have been fair. And when we measure the gross for the revenues, we only account for the theatres that were raffled."
The numbers for opening day are in. Apparently, the Kris/Vice Ganda/Ai-ai comedy Sisterakas pulled in 39.2 million, while the Vic Sotto/Bong Revilla fantasy Si Agimat, Si Enteng, at Si Ako made 29.5 million. The glossy morality melodrama One More Try made 13.6 million. Note that Sisterakas now holds the distinction of the highest grossing movie on opening day in the entire 38 year history of MMFF.
ADVERTISEMENT - CONTINUE READING BELOW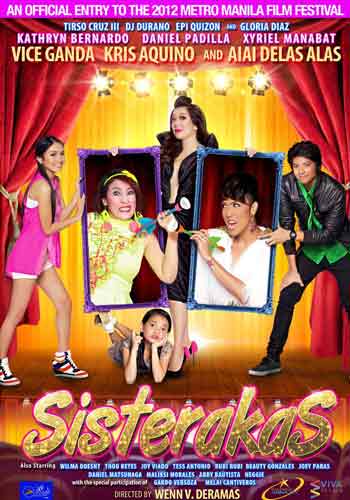 CONTINUE READING BELOW
Recommended Videos
Well then. I refuse to throw my money at them and obviously I can live without seeing any of the top-earning movies at the Metro Manila Film Fiasco, este, festival.


Still in a partial food coma, I went down to the Rockwell Power Plant Cinemas which is normally fairly dim and quite sedate-as movie cineplexes go-but on December 25 was positively inundated with people who were watching, predictably enough, Sisterakas. (I heard the President went to see it and I really wonder what he thought. Everyone's a critic these days.)
I like to champion the underdog, so I went to see Lawrence Fajardo's The Strangers. It's an aswang story about a man (Enchong Dee) whose wife is eaten by a fearsome creature that hunts in the forests of Murcia (in Negros Occidental not Spain.) With decent effects, lots of fake blood and prosthetics, and a good mix of character actors, pop icons, and matinee idols, The Strangers is not at all disappointing. It might seem a little familiar-because how many aswang movies do we really we have to sit through-but it serves up the traditional tale with an interesting twist. Mestizo monsters! I mean, why on earth not?
ADVERTISEMENT - CONTINUE READING BELOW
It starts off fairly promisingly and chugs on with determination until a somewhat flat last twenty minutes. But I won't bitch, it is Christmas after all. Director Lawrence Fajardo (whose chaotic and taut film Amok shares many of the same actors in The Strangers) is a talented filmmaker with a penchant for orchestrating complicated sequences and editing them together with at an appropriate pace-nothing drags on for too long, which is a rarity in Philippine cinema.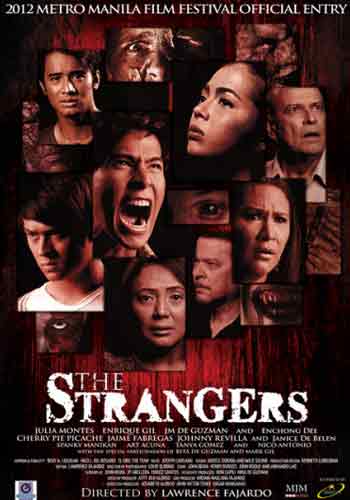 So instead of bitching about how I don't ever want to see Kris Aquino do comedy (or horror) or anything else for that matter, I'm going to be POSITIVE and write a list of things I would RATHER SEE instead of what I would RATHER NOT.
Wish List for MMFF:


1) Tales From the Friend Zone, The Movie. Because Ramon Bauista is just as watchable as Margie Holmes and gives equally good advice for the lovelorn/friendzoned, and because I would love to see a full length film from RA Rivera. This is my favorite TFTFZ episode:
ADVERTISEMENT - CONTINUE READING BELOW
2) A movie like Bwakaw (Jun Lana's beautifully wrought and touching story of Eddie Garcia as an aging queen taking care of his dog) in the MMFF. Can someone make an equally charming and accessible film and enter it into the festival so that it is commercially released during the lucrative MMFF season? I mean, who cares about making it into the foreign film nominee list for the freaking Oscars. Local audiences are certainly sophisticated enough to appreciate a film like Bwakaw-but why are we being confined to intergenerational melodramas or cheesy querida films? Argh.

3) A Nora-Vilma comedy (something funny and well written).

What's on your MMFF Wish List?
Share this story with your friends!
---
Help us make Spot.ph better!
Take the short survey
Load More Stories