MOVIE REVIEW: Zero Dark Thirty
Our resident movie reviewer thinks <em> Zero Dark Thirty </em> is ace!
(SPOT.ph) CIA targeter Maya (Jessica Chastain) leads the team of field agents and analysts in what became the US' 10-year hunt for 9/11 mastermind Osama bin Laden.

MTRCB rating: R for frequent use of expletives and violence, and graphic scenes depicting torture.
PLUSES
Jessica Chastain's Golden Globe-winning, Oscar-nominated performance. As Maya, the female operative who struggles to do her job despite the loss of co-workers and assassination attempts, Chastain makes you feel every soul-sapping frustration and dead end that Maya had to hurdle in the years she spent trying to find bin Laden. Simply compare what the character of Maya is like at the start of the film (the scene is set in 2003) to what she has become at the end to see how subtly and delicately Chastain handled Maya's transformation from a fearful rookie to hardened professional in Zero Dark Thirty's 157-minute running time.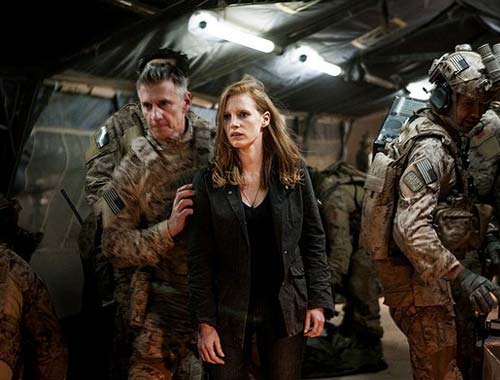 The "who knew?" surprises. Even those who closely followed the story of the CIA's search for Osama bin Laden following 9/11/2001 will be surprised by many of Zero Dark Thirty's revelations. To wit: that it was a ballsy, tenacious female (Maya in the film, "Jen" in real life) who actually "found" bin Laden; that being a CIA "detective" was nearly as life-threatening as being a soldier; and that a brand new Lamborghini was the price the US had to pay for a vital clue about bin Laden's whereabouts.


The last 25 minutes. Some months ago, the History Channel aired a documentary which used a few minutes of crude computer animation to simulate the 2011 assault on bin Laden's compound. Needless to say, director Kathryn Bigelow's live action recreation is far more informative and nailbitingly nerve-wracking as it follows the Navy SEALS' every step as they penetrated bin Laden's fortress in Pakistan. Because the actual operation was 25 minutes long and the version seen in the film is just a few seconds shy of that, I'm convinced that what we see in Zero Dark Thirty's final act is an authentic dramatization. It's as close as we'll ever get to actually witnessing the culmination of this century's greatest manhunt.
ADVERTISEMENT - CONTINUE READING BELOW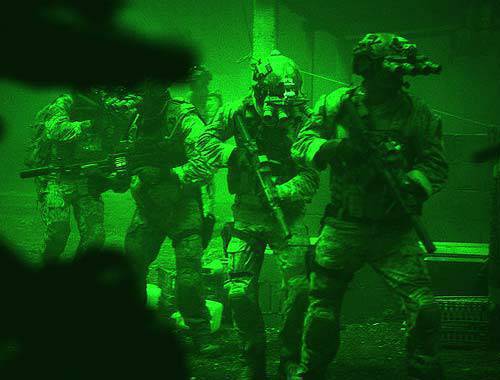 CONTINUE READING BELOW
Recommended Videos
MINUSES
The unexplained title and the use of other cryptic terms. The term "zero dark thirty" is never uttered in the film, let alone explained. According to IMDB (the internet movie database), it's military parlance for  "...an unspecified time when it's dark outside, either really late or really early." Also, it's pronounced "oh dark thirty." While one can appreciate director Kathryn Bigelow and scriptwriter Mark Boal's desire to have their characters speak authentically without having them explain some terms for a movie audience, how difficult would it have been for an Oscar-winning writer/director tandem (both Boal and Bigelow won Oscars for The Hurt Locker) to explain terms like ISI, KSM, and zero dark thirty?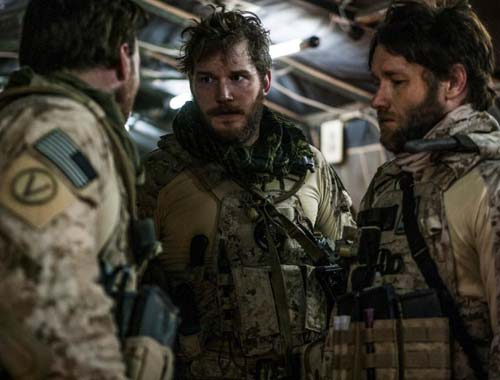 ADVERTISEMENT - CONTINUE READING BELOW
IN BRIEF: Zero Dark Thirty is a superbly well-told, technically-perfect dramatization of the USA's ten-year search for Osama bin Laden. In light of its 11 Oscar nominations- including one for Best Picture- the Academy's failure to honor Kathryn Bigelow with a best director nomination doesn't make sense. Borrowing Clint Eastwood's reaction to the Academy's snubbing of Steven Spielberg for his work on the multi-nominated The Color Purple in 1986, "It's like they (the Academy) expressed their admiration for the Sistine Chapel while ignoring Michelangelo."

Rating: 5 out of 5 spots •••••

(Coming soon: Life of Pi and Les Miserables)


Share this story with your friends!
---
Help us make Spot.ph better!
Take the short survey
Load More Stories