Privé's Anti-Valentine's Day Party + The Rest of the Bar and Club Scene This Week
Your handy guide to the metro's hottest gigs and parties.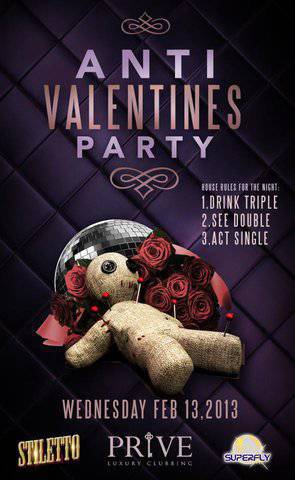 Wednesday, February 13
Bond Urban Pub - Stareoke Wednesdays
Opus - District: Urban Beats in the City
Izakaya - Izakaya Dojo Wednesday
M Café - Manteca! Salsa Night, 10 p.m.
Prive Luxury Club - Anti-Valentine's Day Party
Izumi - Sakephonic Wednesdays, Ladies and Models Night
Dillingers - CTRL ALT Delete Wednesdays 
7th High APEX Lounge - Soulful Wednesdays featuring Chris Cayzer
7th High Club Room - Rouge
Time in Manila - Fresh Wednesdays featuring DJs Chester and Denzdvine
Reserve Liquor Lounge - Riot Wednesdays
Garage 88 - We Love House Wednesday
Saguijo - FunkSoulOthers w/ Conscious & The Goodness, Inky de Dios, Sinyma. More TBA
Route 196 - LockedDown Entertainment & Generic Mamaw Presents "Taste Ni Grace": CHOCOLATE GRASS, BRISOM, HUMANFOLK, WILDERNESS
19 East - Kamikazee, Queso, Gloc 9 & Greyhoundz
B - Side -  Slow Jam and R&B from back in the days featuring Baby Makin' Music Conductors - DON P, DJ RANDY, DJ UMPH, DJ TEAZE
Freedom Bar - DUB THE CITY INVASION featuring: Good Leaf, One Hit Wonder, AdaDub, Daveman, Modi Operandi, Steady Movin Beat, Neighbors
Thursday, February 14
Opus - Groove Thursdays
Rocket Room - Space Camp at Rocket Room featuring Emel Rowe and Liquid A
Bond Urban Pub - Girls Night Out
Izakaya - KISS! KISS! BANG! BANG!
Libations - Lipstick Mafia
Palladium - WILD & SEXY Thursdays
Eden Nightclub - Backbeat Thursdays  
Dilingers - Thirst Days
Izumi - Rockizumi
7th High Club Room - The Boombox
19 East - Freestyle
Saguijo - Dogtown Music Gabe Piolo EP Listening Party
Route 196 - Butta-Flava Entertainment & Women's Business Hip-Hop present The Official MP3 Release of Bebe Riz' Latest Track, "Mister Bolero" : performances by BEBE RIZ, JUG, JAZZE, MARIA FRIZZYGURL, LADY ZASTA, DENIAL THE RICE CRACKER, X-CREW, SAMARIA, VIE, CHOYZ, DICTADOR
ADVERTISEMENT - CONTINUE READING BELOW
Time in Manila - Thirstday MOB Thursdays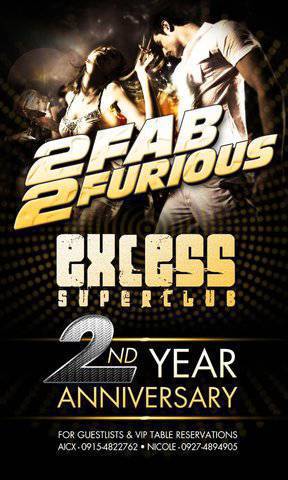 CONTINUE READING BELOW
Recommended Videos
Friday, February 15

Prive - Incognito
Excess Superclub - 2 Fab, 2 Furious, Excess 2nd Anniversary
Fiamma - Fresh Fridays
Izumi - Fortress Friday feat. DJ Ron
Opus - Uber Disko
Palladium - Fabulush Fridays 
Candyshop - Sucette Fridays
Dillingers - Get Freaky 
7th High Club Room - Limelight
Eden Nightclub -  "THE FLOW at FORBIDDEN FRIDAYS" The Launching Party
Saguijo - Kerplunk! Lineup TBA
Route 196 - Terno Inferno Northside: UP DHARMA DOWN, The SLEEPYHEADS, PULSO, SLEEPWALK CIRCUS, HIDDEN NIKKI, ENCOUNTERS W/A YETI, POPULARDAYS
B - Side - BOOM BAP FRIDAY: ManiLA DILLA TRIBUTE Edition
19 East - Side A
Rocket Room - In Color featuring DJ Abdel and Supreme Fist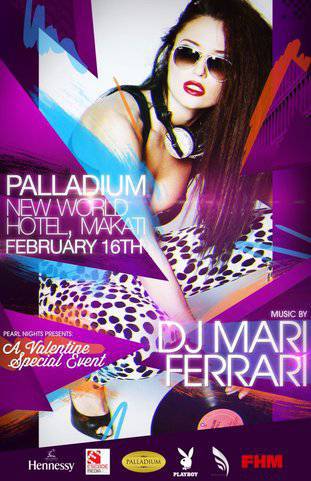 ADVERTISEMENT - CONTINUE READING BELOW
Saturday, February 16

Dillinger's - Saturday Swagger with DJ's Darrel D and Bad Boy Jeff
Eden Nightclub - Saturday Surrender feat Jet Boado
Republiq Club - Pure Saturdays
7th High - Indulgence Saturdays featuring DJs Buzz, Badboy Jeff, and Ron. 
Izakaya - Sake To Me Baby Saturdays featuring DJ Steal and Nina. Hosted by JP David
Jill's - Jill's Straight Up Saturdays
Izumi - Suteki Saturday feat. DJ Jacob
Opus - Legendary Saturdays
Excess Superclub -  Saturday Xscape
Saguijo - Terno Inferno w/ The Charmes, Child/ren of the Pilgrimage, Encounters with a Yeti, Hidden Nikki, Maude, Musical O, Not Another Boy Band, Populardays, Pulso, Sleepwalk Circus, The Sleepyheads, Up Dharma Down, Yolanda Moon. More TBA
Route 196 - Live @ Route 196: TARSIUS, WILDERNESS, TETHER, DR. STRANGELUV, HARD HAT AREA (free entrance)
19 East - True Faith & Sky Junkie
Palladium - A Valentine Special Event featuring DJ Mari Ferrari
Time in Manila - Frequency Manila presents Boom Tchak Nakada
Rocket Room - Supersonic featuring DJ ANGELO MENDEZ (US/PH) & MISS BADKISS (GER/PH)
Sunday, February 17
Chihuahua Mexican Grill - Hangover Sundays
The Rocket Room - Sun Dazed with DJs Miss Badkiss & Supreme Fist
B-Side - Irie Sunday: Manila Dilla Tribute Edition
M Café - Manteca! Salsa Night, 6 p.m.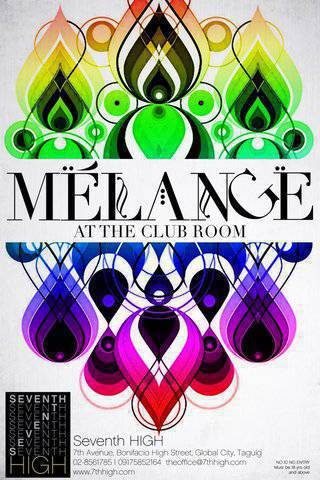 ADVERTISEMENT - CONTINUE READING BELOW
Monday, February 18

Izakaya - Moshi Moshi Mondays
Izumi - Muteki Monday
Opus - Industry Mondays
Dillingers - Misfit Mondays
Time in Manila - MONDAY FEVER! with DJs Marshall White, Matthew Carbonell & Brian Abat plus Maries & Jill on Vocals
Distillery Jupiter - iCoutsic Mondays
Reserve Liquor Lounge - Rockeoke Mondays
Eden Nightclub - Jumpstart Mondays
Jill's - Monday Mic Live
Route 196 - Guilty Acoustic Pleasures feat. KEVIN ROY, MIKE CANLAS, KESSENTH CHENG
Tuesday, February 19
7th High Lounge - Timeout Tuesdays
7th High Club Room - Melange feturing French House and Trance
Bond Urban Pub - The Original Models Night
Izakaya - Open Mic Tuesday
Dillingers - Hipstop Tuesdays
Beso - Viva Tuesdays 
Reserve Liquor Lounge - Twisted Tuesdays 
Distillery Jupiter - Ladies' Night
Prive - Weekday Warriors
Time in Manila - Strike Tuesdays
19 East - MYMP
Saguijo - Mondo Presents: Deut. 6:5 w/ Julianne, Paranoid City, The Pin-Ups & Sandwich
Share this story with your friends!
---
Help us make Spot.ph better!
Take the short survey
Load More Stories