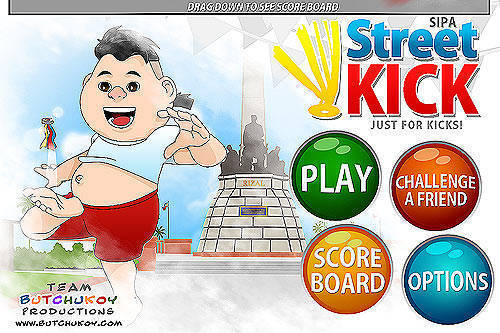 (SPOT.ph) As people who were never able to score more than two points in sipa, this app-which requires less complex hand-eye coordination-relieves us of the childhood trauma of being labeled as the lampa.

SIPA, by Team Butchukoy Productions, is a highly addictive game that features topnotch graphics, comprehensive instructions, stages, and even a storyline told comics-style.

The story begins with Butchukoy, a young boy who epitomizes the typical Pinoy street urchin-cropped hair with his sando rolled over, exposing his round belly. While playing luksong tinik (fully defined in a footnote) with his buddies, another friend arrives carrying a superb toy robot. The kids abandon their game in favor of the novelty. The newcomer, however, cruelly forbids Butchukoy from touching the robot, reasoning that he'll "wreck it with his stubby fingers."

Meanwhile, in Butchukoy's home, his parents, Mother Glory and Father Nyoy (who remarkably resemble the President and his predecessor) are listening to the radio to news of yet another flood caused by pollution. Father Nyoy has also developed a bad cough due to the thick city smog. The couple are deep into their discussion when a distraught Butchokoy comes running, begging his parents for a new robot.

Instead, Father Nyoy teaches his son the long-forgotten favorite sipa...and they live happily ever after.

And so will you. We won't hold it against you if we suddenly see you swerving your phone around 24/7 as you try to make your saves and beat your friends.
ADVERTISEMENT - CONTINUE READING BELOW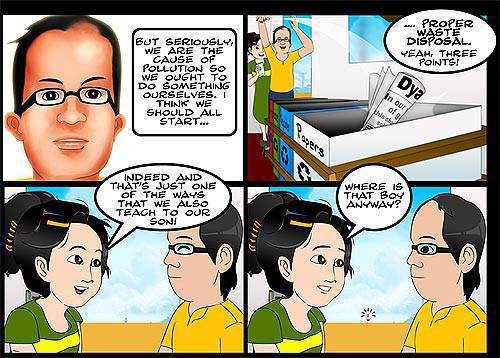 The rules:

The mechanics are simple enough. Try to catch the metal washer by tilting your phone to where it's about to land. Think hacky sack; it cannot touch the ground. Each save is worth five points. Extra credit will be awarded to Butchukoy when he picks up trash on the street. Obstacles like wind blowing will also appear eventually.

SIPA also gives you the freedom to choose the stage to play in-from the Peñafrancia Shrine in Bicol to Tomas Morato. Each stage comes with corresponding trivia and more places appear as you progress through the game.

SIPA is linked to OpenFeint which allows players to be ranked against those who played the game.
ADVERTISEMENT - CONTINUE READING BELOW
Recommended Videos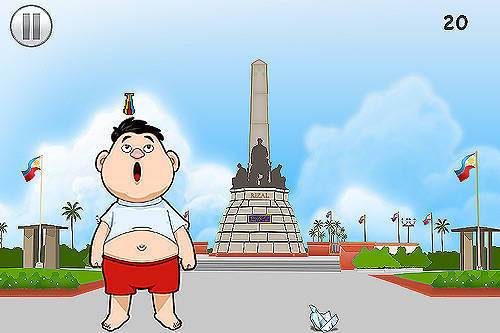 Pros:

One would be hard-pressed to find an app that's 100% Pinoy. Team Butchukoy not only preserves a tradition that's slowly being overshadowed by modern technology, cheesy as it is, it promotes contemporary Philippine culture. It's also given us an impressive preview of the level we've reached (or we will reach) in terms of local digital animation. We said topnotch, but it's not far-fetched to to go as far as world-class.

Apart from cultural information, SIPA also includes environmental facts like percentage of paper in the trash, how many trees are cut down every year, and the number of years it takes for plastic to break down.

The app is 99 cents (roughly P40) and proceeds go to Filipino Matters Inc. and Might Minds Inc. It's available in both the Apple App Store and Android Market.
ADVERTISEMENT - CONTINUE READING BELOW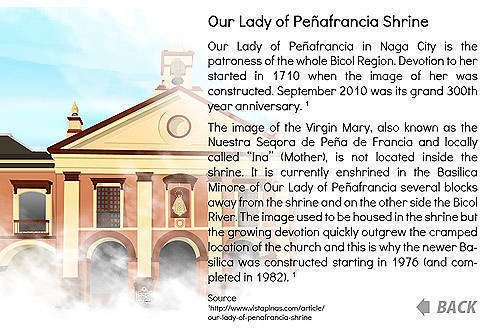 Cons:

The "Philippine-ness" of it seems to be a bit of a hard sell, but we can't exactly fault them for wanting to promote the country. The graphics are pretty solid, but we wish it could move faster and smoother. Alas, we're pretty sure P-Noy and GMA wouldn't be too happy with the thought that they're being matched together-as husband and wife, no less.
ADVERTISEMENT - CONTINUE READING BELOW
Share this story with your friends!
---
Help us make Spot.ph better!
Take the short survey
Load More Stories