Pinoy Movie Posters That Give Us Déjà Vu
What you probably want to avoid in your next creative endeavor
(SPOT.ph) The first rule of poster-making is: put a face on it. It's mostly a free for all after that. If you're running out of ideas on where to put whom, let's take a quick look at what's already been done...and done and done and done.
Poster Pair # 1: Complicated love polygon demonstrated by intertwined limbs and looking away in different directions.
Best Used For: There really isn't any scene where the characters go in for a group hug to resolve their issues, but this poster works to show the irrational insistence of people to cling to their problems and trap themselves in situations they can otherwise freely walk away from.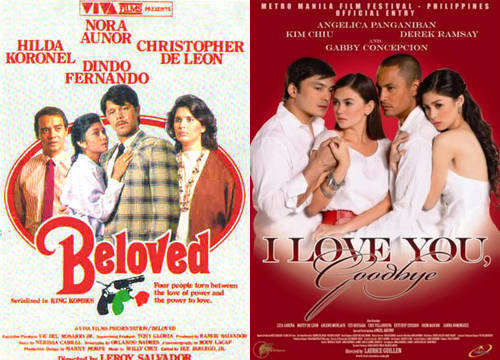 Poster Trend # 2: Sitting apart and letting the Holy Spirit divide lovers involved in an unconventional and possibly morally upsetting relationship.
Best Used For: Symbolic distance between characters who must battle it out with fate and cultural norms to achieve a happy ending. Or a cheesy love story where people stare at each other a lot, in stalker-like fashion.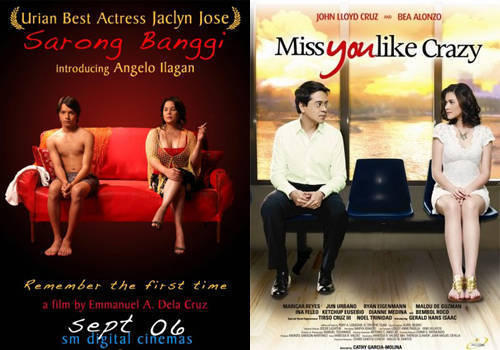 Poster Trend # 3: The tilt, implying the female character's doubt of the sincerity of the rather douchey looking male lead.
Best Used For: Love stories that involve the guy doing something that makes the girl run away, only to be chased persistently until she says yes because his grand gestures make her forget that he's just a smooth-talking jerk.
Poster Trend # 4: People as foot stools.
Best Used For: Comedies in which the seemingly dominant character is actually a cute little bunny at heart because irony is funny.
ADVERTISEMENT - CONTINUE READING BELOW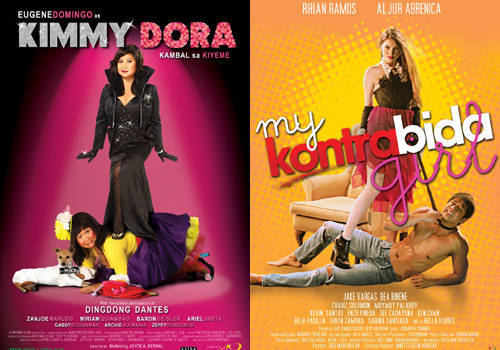 Poster Trend # 5: Floating heads being romantic over some landscape
Best Used For: Implication of the intensity of the love between the two characters. It has made them GIANTS!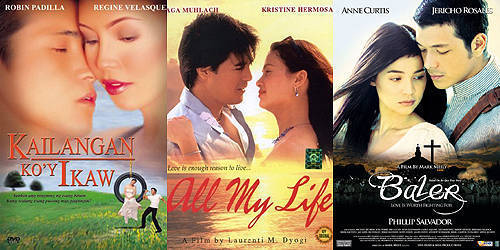 Poster Trend # 6: Progression to a kiss
Best Used For: Straight-to-the-point we want to tell you that this movie is about romance that involves spit being swapped because that's the best way to prove you love someone. Yep.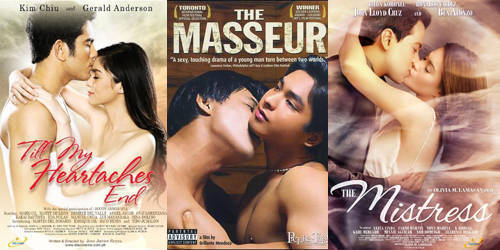 Poster Trend # 7: Family portraits of rather unhappy families
Best Used For: Deconstructing picturesque families and revealing the rotten core only to reassemble the pieces afterward, because families stick together. Also, when you paid for a lot of big names, get as much out of it as possible.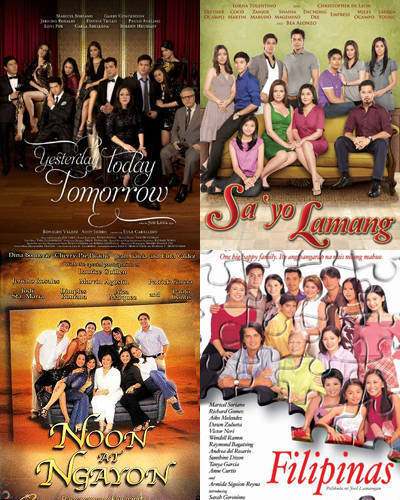 Poster Trend # 8: Three eggs stars in a row
Best Used For: Still in the interest of economy, get what you paid for and use faces wisely. Mystery is also a great way to lure people in. Leave them wondering what the movie is about, the important thing is that it has people in it.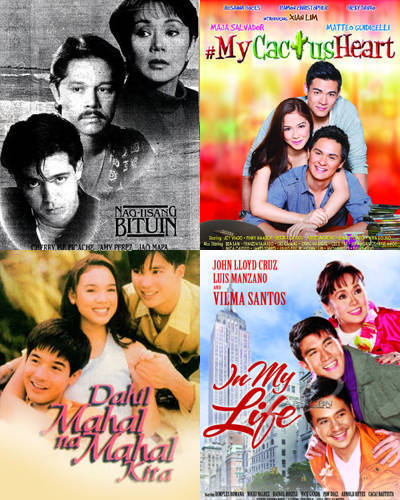 Poster Trend # 9: The infidelity trinity
Best Used For: Those juicy stories of cheating spouses that we can't seem to live without.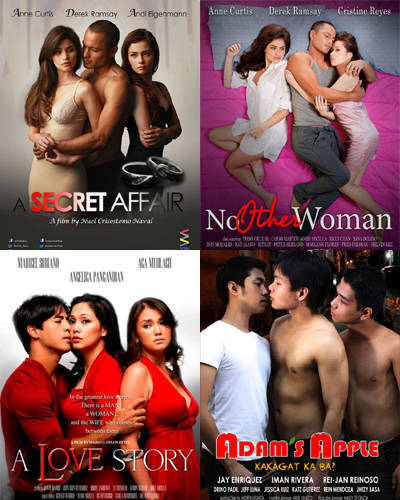 Poster Trend # 10: Hugging from behind or better yet, upright spooning
Best Used For: By the looks of it, upright spooning seems to be the way to go if one wants to convey sincere affection between two characters.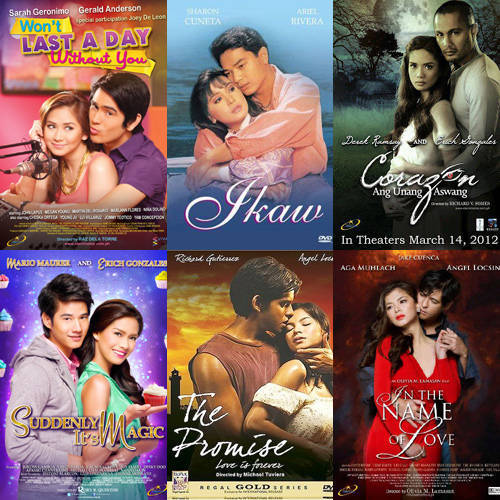 Load More Stories