Where Do Bands Hang Out When They Come to Manila?
Event producer Joff Cruz spills the beans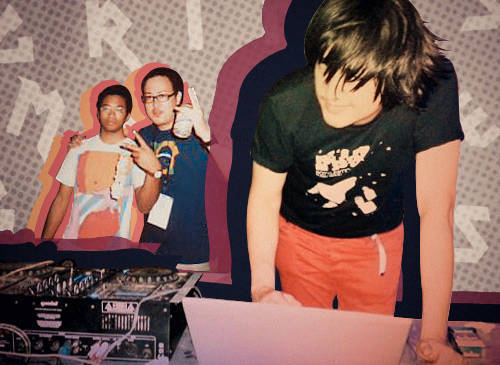 (SPOT.ph) It's always pleasantly surprising when we hear about obscure music acts swinging by Manila. Yesterday, Grimes played at Hard Rock Cafe in Makati, for instance. Canadian rockers Stars was just here last month. Fil-Am pride Toro y Moi was here a year ago. Those familiar with these acts never expected them to make a stopover because one, they seem a tad too cool for our warm, love-song loving crowd. That, or because the aforementioned acts may seem a shade too obscure to actually sell in this part of the globe.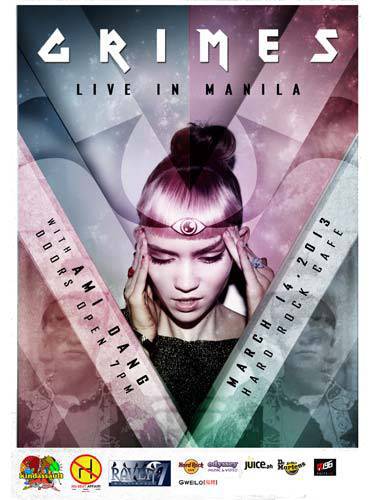 ADVERTISEMENT - CONTINUE READING BELOW
But it can't be denied: there is a market. There's a growing army of indie music-loving kids who are only too happy to get their concert fix. Music fans in general, who feel neglected every time similar acts swing by the region and don't come here, finally feel acknowledged. Thanks in part to Joff Cruz, the concert promoter-slash-organizer who's been bringing such acts our way. Apart from the three previously mentioned groups, he's also the dude to thank for Jens Lekman, Kings of Convenience, and Whitest Boy Alive.
We were curious about the itenerary that Cruz prepared for these cool bands. Where does he take them? Where do they usually want to go? What do they even know about our counry? Read on to find out. You might just be looking at an after-party agenda.
CONTINUE READING BELOW
Recommended Videos
How did you become a concert promoter/organizer?
I started out by playing shows with my band The Dorques. That eventually led me to organizing my own local shows. Then a friend who was based in Vietnam, who organized a show for The Dorques there, hooked me up with an interesting Japanese band called Miami who wanted to play in Manila. They played three times in three nights in 2009. Those shows pretty much started it all. I did a show for them, and just kept booking other regional acts after that. A year later I got a bit more ambitious and started booking more famous international acts.


How do you get these acts to come to our city?
ADVERTISEMENT - CONTINUE READING BELOW
I've been building a bit of a network for the last four years now and this has helped me get most of my shows. Making an effort to meet different bands, promoters, and other people in the industry in different countries has definitely paid off.
What do they usually know about Manila? First reaction?
Most bands don't seem to know too much about Manila but many do know about our wonderful beaches. Stars, the last band we brought, was lucky enough to get a taste of that. The first thing that's usually commented on during the ride to the hotel is the amount of traffic we have. It's usually not such a big deal though and everyone is always happy to have experienced Manila.


Is there a particular place in the city they want/request to visit?
It's only Stars really, who requested to visit certain places. They asked us about getting to Boracay, which they didn't have time for, and Quiapo which they did. Normally though, most rely on us to take them around. Erlend enjoyed Cubao X very much as did Jens Lekman and The Pains of Being Pure at Heart.


Where do you usually take them first?
If there's time we usually go out to eat. We took Toro y Moi to Kanin Club, Handsome Furs for some inasal, and Stars to a nearby bar, at Cafe Curieux, for some drinks. There's usually not too much time to do anything else on the first day, unfortunately.

ADVERTISEMENT - CONTINUE READING BELOW
Where do you usually take them post-show?
It depends, really. Most go back to the hotel. Others to clubs, bars, or just hang out at the hotel. We went to karaoke with some members of Stars. We brought Handsome Furs to Heckle and Jeckle. Whitest Boy Alive, we brought to Bside. It's quite tiring flying in and out for shows so there aren't too many big after-parties that happen-except that one time we got back to the hotel early the next morning (laughs). The Radio Dept. wanted to go dancing so we went to Icon and Republiq. It wasn't too bad, surprisingly enough.


What is the most unusual place you've taken them, if any?
We haven't taken them anywhere too unusual, though one band member of Stars, went to watch midget boxing on his own during his last night in Manila. He said it was one of his funnest nights.


Grimes played last night. Did they make any requests?
They requested for some local dancers to perform at their show.



---
Help us make Spot.ph better!
Take the short survey
Load More Stories