Real or Imagined: Top 10 Bad Politicians from Pinoy Movies and TV
In the spirit of election season, we rounded up these "fictional" characters and ranked them from bad to worst.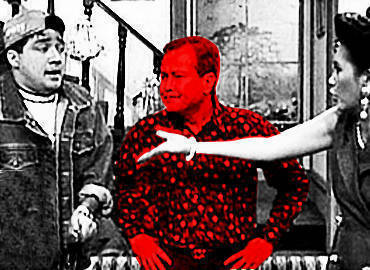 (SPOT.ph) In the spirit of election season, we rounded up 10 fictional politicians from past and recent Pinoy TV shows and films. It's worth noting that most of these characters are not-so-ideal human beings. Is it a case of art imitating life or were the story writers merely opting for convenient plot devices? You be the judge.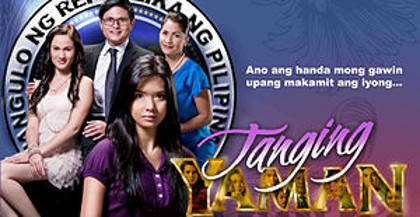 10. President Juan Policarpio

Rowell Santiago plays this unusual politician in the teleserye, Tanging Yaman, which ran in 2010. By "unusual," we mean he was not the usual ruthless, greedy, womanizing politician portrayed in many Pinoy TV shows and movies. In the show, he starts out as a hardworking fireman. From there, he becomes the head honcho of the country. The power doesn't go to his head, but for some of his relatives, it's another story. And, by the way, this president also has a long-lost daughter lurking about. He's pretty much a nice guy. His only sin is that he can't see how evil some of the people around him really are.
ADVERTISEMENT - CONTINUE READING BELOW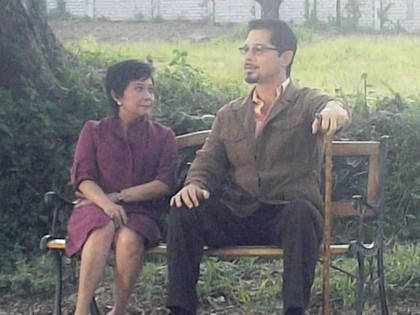 CONTINUE READING BELOW
Recommended Videos
9. Governor Elena Toribio vda de. Deogracias
In this 2011 mini-series, Nora Aunor played a widow who had to take on her assassinated husband's role as a candidate for governor. Back story: She had started out as a housemaid for Armando Deogracias (Bembol Roco) who heads a clan that has a lot of clout in the fictional province of Verano. He got widowed and they fell in love. Anyway, at the start of the series, the incumbent governor is Pepe Ilustre (Christopher de Leon), who is a paraplegic with a power-hungry wife named Lucia (Rosanna Roces). Also, Elena and Pepe used to be sweethearts. Ahhhhh, sweet complications. Then again, running for office with vengeance in mind isn't exactly noble.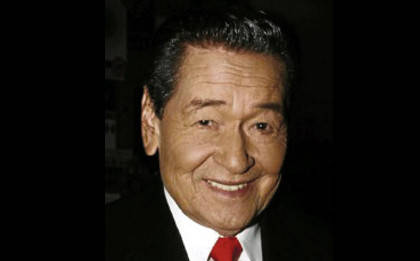 7. Governor Leandro Montemayor
Eddie Garcia played this politician in the primetime soap Kung Mawawala Ka, which ran from 2001 to 2003. As the soap progresses, he becomes a senator and later the president of the Philippines (but he gets ousted). Aside from fending off his enemies, Montemayor also has to deal with the three women in his life (one legal wife and two "illegal" ones). His children by his three women also give him problems. Later on, it's revealed that he has Alzheimer's. It seems the show wanted to tell everyone that money can't buy you everything. (Or can it?)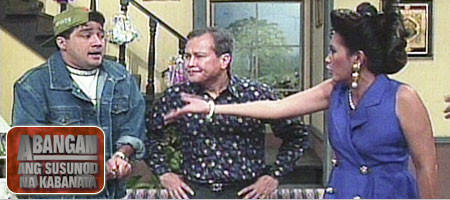 ADVERTISEMENT - CONTINUE READING BELOW
6. Congressman Anding Tengco

Noel Trinidad played this nincompoop lawmaker in the satirical sitcom Abangan ang Susunod na Kabanata, which ran from 1991 to 1997. The "tongressman" is married to big-haired and vulgar Barbara (Tessie Tomas) who is addicted to plastic surgery and shopping. To top it all off, their only child Dino (Anjo Yllana) is a drug-addicted, trigger-happy idiot who likes to throw his weight around. The Tengcos might very well be called an unholy trinity.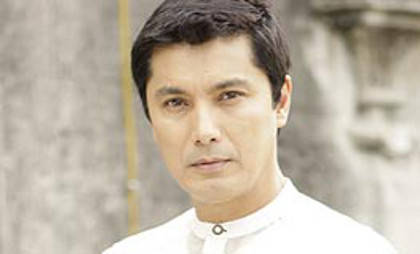 5. Mayor Enrique D. Rodrigo

Bro a.k.a. Jesus (Love Thadani) and Santino (Zaijian Jaranilla) may have been the main men of May Bukas Pa, the TV series which ran from 2009 to 2010, but the man who caused all the chaos in the fictional town of Bagong Pag-asa was this ruthless mayor. Played by Albert Martinez, the character is described in the show's Wikipedia entry as "a stereotypical Filipino politician whose lust for wealth and power will drive him to do illegal acts." Good thing Jesus was around to save his soul.
ADVERTISEMENT - CONTINUE READING BELOW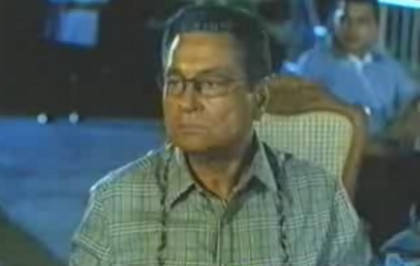 4. Mayor Golano
The 2001 film, Syota ng Bayan, which starred Pricilla Almeda, is obviously best remembered for other things. Most people forget that Eddie Garcia played the greedy town mayor in the movie, who is the object of the pro-environment protest led by starlet Tanya Marquez (Almeda). In between the racy scenes, the movie attempts to be a better film than what it actually is by throwing in the story about the mayor's desire to have a cement factory built in the small town. Of course, he's taking money from the cement factory owners. Things get complicated when his son, Peter Lee Golano (Tonton Gutierrez) falls in lust with the wannabe-activist starlet.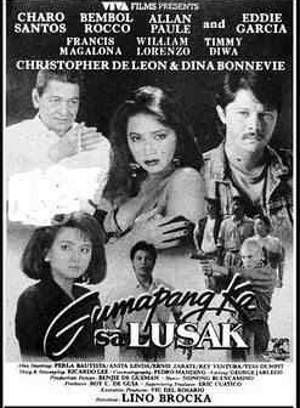 ADVERTISEMENT - CONTINUE READING BELOW
3. Mayor Edmundo Guatlo
Eddie Garcia plays this morally corrupt mayor in the 1990 Lino Brocka-helmed movie, Gumapang Ka sa Lusak. On top of his usual shady schemes, he also forces a starlet named Rachel (Dina Bonnevie) to have an affair with him. His wife Rowena (Charo Santos-Concio) gets wind of the affair and asks Rachel to leave the mayor. Rachel agrees to leave the mayor and not cause any scandal only if her boyfriend Levi (Christopher de Leon) is freed from jail. The mayor agrees to do it but also asks Levi to kills his political rival. The plot is akin to a rat maze...and that's the way we like it.
ADVERTISEMENT - CONTINUE READING BELOW
1. The Antonio Sanchez-inspired Mayor

Hardly anyone remembers the exact name of the character that actor Dick Israel played in 1993's Humanda Ka Mayor! (Bahala na ang Diyos), but people seem to know that the evil mayor in the movie is the reel twin of Antonio Sanchez, the former mayor of Calauan, Laguna. Sanchez was convicted for the rape and murder of a UP Los Baños student, as well as the murder of her boyfriend. Director Carlo J. Caparas made sure the resemblance between the movie mayor and the real life mayor would be unmistakable. In case you were wondering, Kris Aquino plays a journalist in this movie.
Image credits: Posters and screencaptures from video clips.
---
Help us make Spot.ph better!
Take the short survey
Load More Stories