Best in Show: Bloc Party
The indie band attacks the block
(SPOT.ph) Despite some noticeable gaps in their setlist-some fans even sang "I Still Remember" on their way out of the concert hall, just to make up for its absence-Bloc Party put on a damned fine show last Friday. Even the largely hipster crowd felt obligated to mosh.
While not exactly known for headbang music, Bloc Party brought a raw intensity to their live show, especially with Matt Tong's propulsive drums and Russell Lissack's skittery guitars. And when a cult fave band plays for the first time in Manila, fans have every right to go crazy.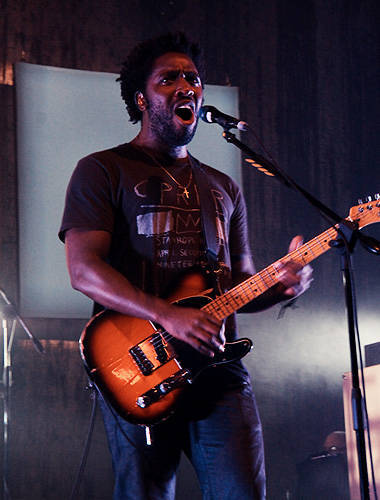 In no particular order, the best moments from the show:

1. Up Dharma Down's opening set
While the sparse, chilly tones of Up Dharma Down are nearly a world apart from Bloc Party's live aggro, the local boys (and girl) did a fine job of showing off their chops. And when "Turn It Well" goes up, you know the party's about to start. Hopefully the Bloc Party lads were taking a listen.
ADVERTISEMENT - CONTINUE READING BELOW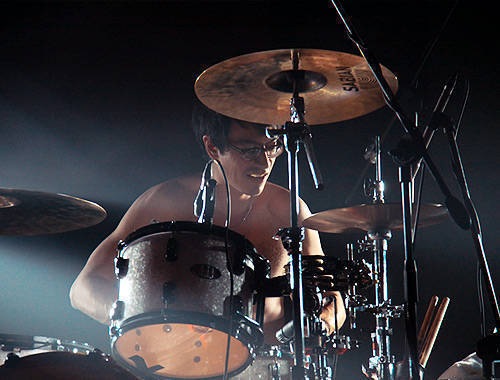 2. Matt Tong's outfit
CONTINUE READING BELOW
Recommended Videos
Or rather, lack of one. In this heat, we, too, would like to go to our jobs wearing nothing but denim shorts. (We would adjust the length a wee bit, though.) But then again, our jobs don't involve beating a drum kit to within an inch of its ever-loving life.


3. "Sorry it's taken so long to get here. But we're here now, so let's get the party started."
Kele Okereke has no need to apologize, really. But he's a polite lead singer, and as a sort of apology gift for all the fans who've been waiting for the band to come to Manila since practically forever,  the band starts playing "Mercury."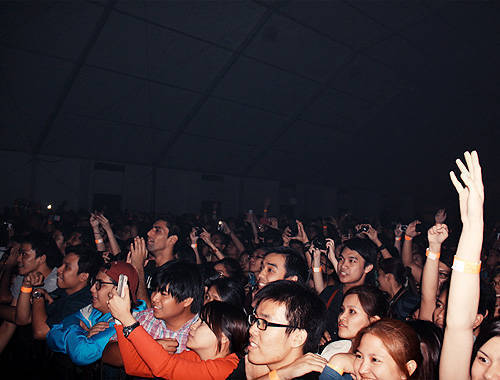 ADVERTISEMENT - CONTINUE READING BELOW


4. "MY MERCURY'S! IN RETROGRADE!"
Oh yeah, we had to all caps it. Kele shouts the first line, the crowd screams out the second. It's this kind of call-and-response hymns that can start religions.


5. The moshing begins in "Positive Tension"
Kele doesn't miss a beat as he recites the deadpan lines from their nihilistic punk tune, and the powder keg goes off. The crowd in the VIP standing section lets loose...some even start moshing.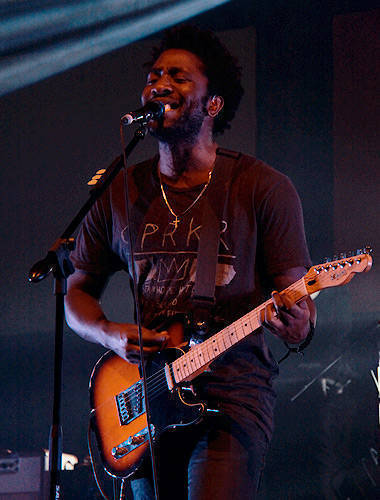 6. Kele goes all emotional for one of their new singles
The Guardian calls "Day Four" (from their newest album, Four) "as close as Bloc Party has ever come to a ballad." Kele does it justice with an all-out emotional performance. As the song closes, his heart-on-his-sleeve humming blends with Russell's guitars in a euphoric crescendo.


7. "So Here We Are"
Bloc Party opens the second half of their set with the single that started it all, "So Here We Are," and breaks down all sorts of emotional floodgates, disintegrating the audience into puddles of feeling. No kidding-some people beside us even break out into tears.
ADVERTISEMENT - CONTINUE READING BELOW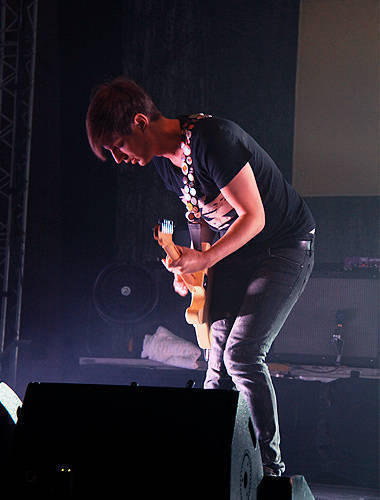 8. Everyone sings along to "This Modern Love"
"This song is for everyone who's waited eight years for us to come here," intros Kele, before they fling themselves headlong into one of their most-loved singles. The crowd sings along to the lines, especially at the song's close ("Do you wanna come over and kill some time?"), when the guitars well up and stun even the most jaded heartstrings.


9. "Oh, Manila, you are going to get me so mushy."
That's Kele again, surveying the crowd, looking very sentimental himself as he surveys the damage his band's songs have wrought over more than 20 songs. Another choice Kele quote: "You guys have given me life right now, and that is the truth."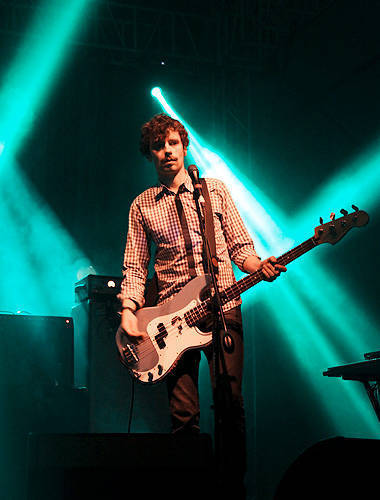 ADVERTISEMENT - CONTINUE READING BELOW


10. THE LAST THREE SONGS.
Fans couldn't have asked for anything more than this encore. After willing them back onstage with sheer force of will (plus a deafening chorus of "We want more! We want more!"), the crowd was rewarded with second-album single "Sunday," fast-becoming-cult-fave "Truth"...and the last song for the night, the devil, the dynamite, the doozy, the song that shredded the air with its fist-pumping, headbanging intensity: "Helicopter."
We still wanted to hear "I Still Remember," though.
Photos by Warren Espejo
---
Help us make Spot.ph better!
Take the short survey
Load More Stories