SPOT.ph's Top Picks for Bb. Pilipinas 2013
What we learned: after 50 years, Filipina beauty hasn't faded.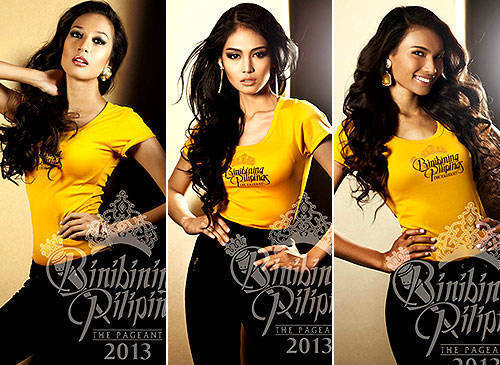 (SPOT.ph) With Venus Raj, Shamcey Supsup, and Janine Tugonon winning fourth-, third-, and first-runner-up respectively in the past three Miss Universe pageants, there's no place for Filipina beauty queens to go but up. Selecting Tugonon's successor becomes all the more important as she, the yet unnamed queen, seems destined to follow in the dusty footsteps of Gloria Diaz and Margie Moran. Besides, it's the 50th anniversary of Bb. Pilipinas.
As pageant fans know, there's more to pageantry than a good face. There's intelligence, a rockin' body, overall appeal, politics, and the confidence to stand up gracefully even after you've landed on your butt. What most people don't realize though is that the competition starts way before the coronation night: contestants battle for attention, fans, air time, and floor space even before the candidates are filed. The culminating affair just seals the deal arranged during the preliminaries and everything-everyone-else is just a formality.
ADVERTISEMENT - CONTINUE READING BELOW
For our part in the resurgence of international beauty queens, we're listing 10 favorites who we think stood out in the preliminaries.
Photos from the official Bb. Pilipinas website; the Coronation Night will be on April 14 and will be aired live by ABS-CBN.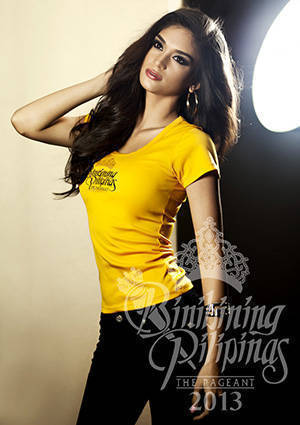 CONTINUE READING BELOW
Recommended Videos
1. Pia Wurtzbach, 23, Cagayan de Oro City! 

ADVERTISEMENT - CONTINUE READING BELOW
Sash factor: When you're fighting to stand out, coming into the battle with a name is a good way to set yourself apart. And if such was really the case, this pageant is a coup for Filipino-German Pia Wurtzbach. In 2001, the fresh-faced cutie graced the covers of tween magazines Candy and Meg. Just a year after, she resurfaced as Pia Romero, model-turned-actress and was cast in K2BU, the afternoon show that launched the career of Bea Alonzo. Between then and now, she's acted alongside Sharon Cuneta, Bea Alonzo (again), Anne Curtis, and Angelica Panganiban. With her exposure, Pia is one of the most buzzed-about candidates-a plus in the preliminaries. She is also a consistent favorite in forums and polls.
"Major major" factor: Her mestiza looks are unconventional but unarguably gorgeous. However, she has a narrow-set face that easily looks scrunched up. We commend her for being one of the few contestants who joined the talent portion, but we have to admit that her rendition of On My Own fell short of expectations. Her tear-jerking Bb. Pilipinas fluff was also overly dramatic and overly showbized. We see her stay in Star Magic taught her well.
ADVERTISEMENT - CONTINUE READING BELOW
Prediction: With the past Bb. Pilipinas Universe winners bearing the dusky features of Filipina beauty, Pia's gandang tisay looks work against her. If she plays her cards right, we're betting a Bb. Pilipinas International title at best.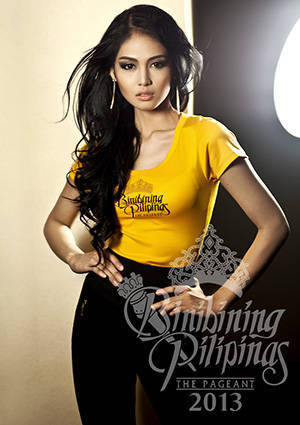 2. Cindy Miranda, 23, Nueva Ecija!
Sash factor: Experience goes a long way when you're in a situation as pressurized as a beauty contest. Cindy Miranda-or Ms. Cindy Miranda as she likes to be called-is a pageant veteran. A former Ms. Teen Philippines contestant, she also attempted to become an ambassador for Mother Nature in the 2008 Miss Philippines Earth contest. She only lasted until the top 15, but the experience proved to be invaluable. In 2010's Ideal Thomasian Personality competition, Cindy won every single award missing out only on the top spot to Janine Tugonon. On top of all that, she had a stint in Pinoy Big Brother before becoming a co-host in Wil Time Big Time. One of the many candidates under the Aces & Queens camp (responsible for training Shamcey Supsup, Venus Raj, Janine Tugonon, and Queneerich Rehman), Cindy will surely be armed to the teeth for the battle.
ADVERTISEMENT - CONTINUE READING BELOW
"Major major" factor: Natural versus man-made? Which is real beauty? Blogs and forums relate that Cindy allegedly took to, er, medical science to help her prepare for the contest. The controversy, it seems, stems from comparing old photos (a non-fan unabashedly linked an old MySpace account in one of the forums) to the hottie that she is now. However, we take the words of one supportive blogger who commented: "The end justifies the means." It's not as if the judges would know about the nips and tucks anyway. More importantly, Cindy needs to brush up on her Q&A skills, the lack of which is supposedly the reason why she lost the Ideal Thomasian title to Tugonon.
Prediction: Belofication aside, Cindy, as she is now, is textbook beautiful and judges won't fail to notice that. She's used to playing second fiddle to Janine, but this lady is determined to rise out from the incumbent queen's shadows. She'll definitely make it to the top 15, but the best she can hope for is the runner-up slot. We wouldn't put it past her though to do a Janine: resign then join again the succeeding year.
ADVERTISEMENT - CONTINUE READING BELOW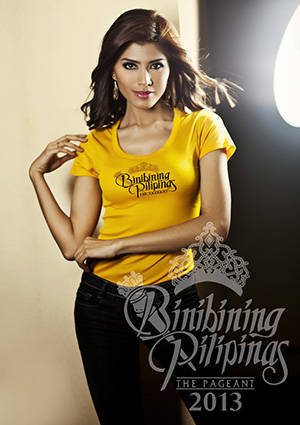 3. Angel May Villafuerte, 21, Naga City!
Sash factor: A quick glance at Angel May Villafuerte and you're sent back to 2011 when a doe-eyed pageant noob wearing bright red lipstick stole the show and won the entire thing. This Shamcey Supsup deadringer has tongues wagging and people pointing. Is Shamcey trying to make a comeback? It's not Shamcey? Is she as good as Shamcey? Will she go as far as Shamcey?
ADVERTISEMENT - CONTINUE READING BELOW
It's when you look closer that you realize the hair is cropped shorter (though styled in that same big, Brazilian 'do), the jaw stronger. Angel's not a fish out of water in pageants though; she's won several in her home province, Bicol. Despite the constant comparison, it does the trick. Angel catches people's attention.
"Major major" factor: The strategy's pretty apparent: reel in publicity with the whole deja vu gimmick and once they're hooked, show the audience that she's vastly different-just as great but different. Why else would her handler, who is the same as Shamcey's, style them the same way? The resemblance is there, we admit, but with a a different shade of lipstick, a lighter hand on the eyeshadow, and it wouldn't be so head-on. It's a risky deal. When people talk about Angel, they're usually talking about Shamcey as well. Shamcey, Miss Universe third runner up, magna cum laude, board topnotcher, a natural who won her first major competition without breaking a sweat? You can be sure who's going to come out on top in that conversation. Besides, Shamcey is so two years ago.
ADVERTISEMENT - CONTINUE READING BELOW
Prediction: A top 15 finish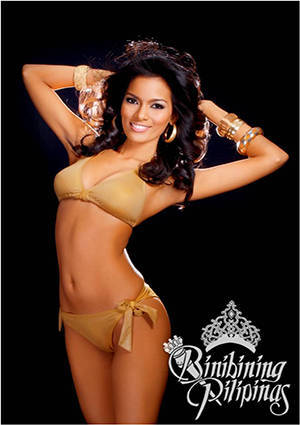 4. Charmaine Elima, 20, Rizal!
Sash factor: If we start being technical here, we might as well save the festivities and award Charmaine Elima the crown right now. It's Bb. Pilipinas, supposedly a representation of Filipina beauty for the entire world to see so why not present to them the face that exemplifies this Pinoy ideal. Hers is a beauty that's exotic yet accessible. But Charmaine's dusky good looks only beguile you to a charm that radiates throughout the stage and over the other contestants. She's not even that tall-a midget in the pageant world at 5'7"-but legs that go on for days make her statuesque. Charmaine wants it so bad she makes a performance with every swing of her hips, every flash of those alarmingly bright pearly whites.
ADVERTISEMENT - CONTINUE READING BELOW
"Major major" factor: Height, for one, because even in heels and even with those enviable legs, judges will know that she's really 5'7"-not that that stopped Olivia Culpo from winning. Moreover, because she's doing everything she can win, Charmaine tends to look overly rehearsed, overly trained, and overly regal. Hard work is a bonus, but when you're too perfect, a simple slip could rattle you during the competition.
Prediction: Unless there was an upset or a major blunder, Charmaine has the potential to bring home the Bb. Pilipinas Universe title. If the stars don't go to her favor, Elima would just have to content herself with Bb. Pilipinas Tourism.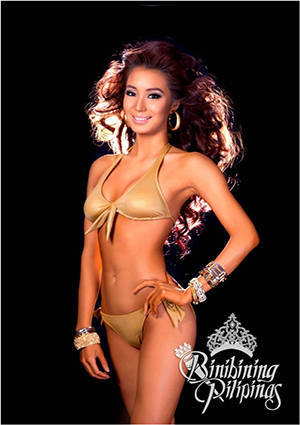 ADVERTISEMENT - CONTINUE READING BELOW
5. Cassandra Naidas, 22, Antipolo City!
Sash factor: Cassandra Naidas' face doesn't spell "look-at-me-I-am-the-queen" but she shouldn't worry. With that hair, there's barely any room for anyone else on stage. This half-Korean has delicate features that we so rarely see in the overly contoured, bombshells of the rest of the industry. It's a soft, natural kind of pretty that deserves to be highlighted rather than hidden under a mound of product. She's articulate and intelligent, friendly, and easygoing, It also doesn't hurt that, at 5'10" (5'11" in some reports), she towers over everyone else.
"Major major" factor: Tall with a face that's unassumingly pretty? It's more modelesque than queenly. The line is thin in the Philippines where most pageant contestants have, one way or another, experience in modeling, but Tyra Banks will tell you that they're vastly different.
Prediction: Cassy's a smart girl and we're sure she'll give it her all during the coronation night. We're thinking she'd look good wearing the Miss International Crown. Janine Tugonon also gave Cassy her seal of approval, saying that she (Tugonon) has a "gut feeling" about her.
ADVERTISEMENT - CONTINUE READING BELOW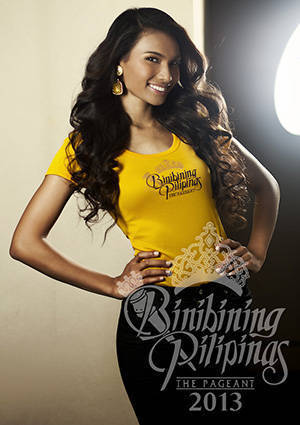 6. Parul Shah, 24, Baguio City!

Sash factor: Being a beauty queen is innate in Parul Shah's blood. Being half Filipino, half Indian, she comes from two countries with a beauty pageant culture: the Philippines for the spirit, India for the wit,  both for exotic comeliness. It's a combination that worked well for Venus Raj (we're forgetting her "major major" moment for now and remembering everything else she did right). Assuming Parul inherits all these qualities as well, she'd be a shoo-in.
ADVERTISEMENT - CONTINUE READING BELOW
She also has arguably the best body in the competition. Like Venus, she's long and lean but with a nice hourglass shape thanks in large part to a teeny 23-inch waist. There's also a sparkle in her eyes that we're sure will radiate beautifully on stage. Contrary to her very regal facade, Parul has a very bubbly personality that could win over the judges.
"Major major" factor: Venus Raj started a whole trend of exotic beauties and Parul might get drowned under the crushing force of Charmaine Elima, Ria Rabajante, and Zandra Flores. Even now, at the preliminary stage, she's only making a ripple when she should be making a splash.
Prediction: Bb. Pilipinas Tourism if she's lucky, but she'll definitely qualify for the top 15.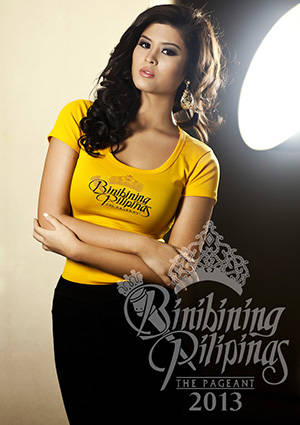 ADVERTISEMENT - CONTINUE READING BELOW
7. Ma. Angelica de Leon, 19, Las Piñas City!
Sash factor: We have to hand it to Mariel for not asking for her parents' help in elevating her status in the upcoming pageant, but these things have a way of coming out and soon audiences were straining their heads to see what Christopher de Leon and Sandy Andolong's daughter looks like.
She's beautiful, like her parents of course, but it's the kind that grows on you, making preliminaries all the more important for Mariel. Her face is a bit androgynous; it starts with soft doe eyes but ends with a strong jaw. While it might work against her (there's a rarity in square-jawed queens in this country), Mariel carries it like it's the next big thing (no pun intended)-with grace and poise of a true queen. She's also as eloquent as one. She was one of the most charming during the press previews.
ADVERTISEMENT - CONTINUE READING BELOW
At the talent portion, Mariel impressed; she sang-opera.
"Major major" factor: Mariel is untested in the world of beauty pageants. Most of the other contestants have had experience in this type of competition, even if it was just Ms. Barangay Eclavu. She says so herself, Bb. Pilipinas is a stepping stone to a future career in modeling and fashion. With parents as famous and influential as hers, she doesn't really need a crown for those. If it's the only reason for her joining, we're concerned about her determination.
Prediction: Top 15 but that'll be enough to launch her career.
ADVERTISEMENT - CONTINUE READING BELOW
8. Ria Rabajante, 23, Pasig City!
Sash factor: If you believe in the serial position effect, then you believe Ria Rabajante will win or at least make an impression. Being the first one up, she sets the pace of the competition. A tremendous amount of pressure accompanies that task, but Ria carries it well. She's brave coming into the competition independently (she has no handlers) so we don't doubt that she has the mental toughness required to get through the pressure.
Ria's not the most conventionally beautiful girl: the winged eyeshadow makes her a sort of intimidating version of Miriam Quiambao, but we can't fault personal style. She has it and, as a professional photographer, she knows how to project it.
"Major major" factor: The feline look works wonders for her but it's a little too severe for Philippine standards. We like our queens fresh-faced and soft. Unfortunately, and we're going to be blunt here, Ria make-up free would take her from queenly to simply pretty and it won't be enough for her to stand out during the pageant.
ADVERTISEMENT - CONTINUE READING BELOW
Prediction: Top 15, but she can take it to second runner up if she's lucky.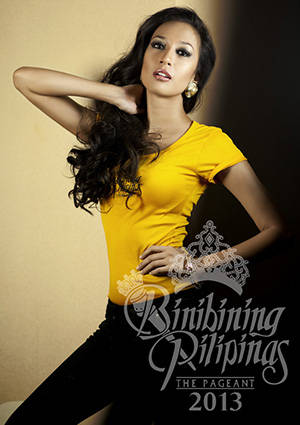 9. Hannah Ruth Sison, 23, Carmen City!
Sash factor: Beauty is the name of the game and we're going out on the limb here to say Hannah Ruth Sison tops it on that criterion alone. It's a kind of beauty that's relatable: she's girl-next-door but still brutally, well, hot; a little bit Pinoy, a little bit mestiza. It's all there. Don't forget the fact that she has legs that go on for miles.
ADVERTISEMENT - CONTINUE READING BELOW
Because her beauty and style aren't in the extremes, her appeal isn't as blatant as some of the other girls, but Hannah proves that she's unique on her own. Amid the singing and twirling candidates of the talent competition, Hannah shocked people with a multimedia presentation (she's a multimedia arts professor in CSB). It's not far-fetched to think that she has another trick up her sleeve come coronation night.
"Major major" factor: Does she have enough clout to make it? Looking at Bb. Pilipinas photos, her beauty doesn't stand out as much (just look as the photo), and performing live is a more difficult scenario. We're afraid she might get lost in the muddle of big hair and long legs.
Prediction: We have high hopes that she'll be first runner up.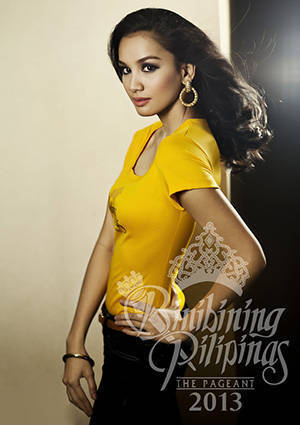 ADVERTISEMENT - CONTINUE READING BELOW
10. Amanda Navasero, 21, Makati City!
Sasha factor: Doesn't she remind anyone of a young, svelte Tweetie de Leon? Or perhaps a subtler Grace Tagle? Amanda Navasero is our wildcard. She's undeniably gorgeous, but it's a quiet kind-very dalagang Filipina. It wasn't until recently that people started noticing the young lady from CSB and though that doesn't sound very promising, it's actually works as an advantage at some point: she's fresh and not at all overexposed.
"Major major" factor: The problem with Amanda is that you notice her after you've noticed everyone else.
Prediction: A top 15 finish
Share this story with your friends!
---
Help us make Spot.ph better!
Take the short survey
Load More Stories