Happy 420: Anatomy of a High in 10 Songs
With a song, we all get along!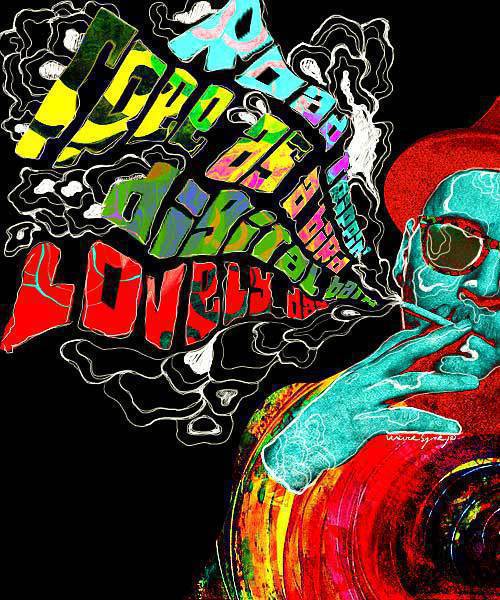 (SPOT.ph) Four Twenty, 4:20, 420-if this numerical combination means anything to you, proceed to our carefully crafted playlist below and enjoy. Got your favorite 420 song, as well? Why, leave us a comment; we love exchanging music.


If the said numerical combination doesn't make any sense to you, well, allow us to explain: 420 is the universal code for people who like their marijuana. Because its numerical equivalent is 4/20, April 20 has become something of a holiday for people who like their sweet leaf-think of it as Stoner Christmas. Ground zero would be 4:20 in the afternoon of April 20. Get it?


We tell you this because Mary Jane is getting some sort of global mainstream success of late-two states in America just recently legalized weed. In both seasons, Girls opens with a reference to weed (the first episode of the second season with Grouplove's "Everybody's Gonna Get High" for instance). Harold and Kumar have become heroes to those who smoke pot. President Obama was once quoted as saying "The point is to inhale. That is the point." Stoner cuisine is also on the rise. We tell you this because April 20 is on Saturday.


ADVERTISEMENT - CONTINUE READING BELOW
We must say: We do not advocate drug use. Our staple cry is to just say no. We only bring this 420 business up because on Saturday, you will see people celebrating. Your social media feeds will be more likely to have more than the usual reefer references.
Keep in mind that the Philippines has really tough laws against illegal drugs. According to Republic Act No. 9165 or the Dangerous Drugs Act of 2002, less than five grams of marijuana resin or marijuana resin oil-as well as other illegal substances-will already entail serious prison time. You get 12 years and one day to 20 years and a fine ranging from P300,000.00 to P400,000.00. The law also states that if you have less than 300 grams of marijuana, you'll get the same penalty. (But it's worth noting than one gram or less can also be referred to as "less than 300 grams.") If you're caught with more than 300 grams, you may be facing life imprisonment and a fine ranging from P500,000 to P10 million. The penalty of death also used to be included, but that's been abolished so you just get to rot behind bars. Bottom line: If any trace of marijuana is found on you, you are screwed. The law only allows marijuana for therapeautic uses. That applies to people with severe ailments who have been prescribed the substance or its derivatives by their doctors. It doesn't cover those who are merely curious.
CONTINUE READING BELOW
Recommended Videos
ADVERTISEMENT - CONTINUE READING BELOW
So, if you want to get high safely, you can just listen to these series of songs that attempt to trace the trajectory of an actual high (or so say the folks at Marijuana.com). No, we won't be relying on Bob or referencing "Astro Cigarettes" or even APO's "Doobidoo." We will only try to approximate the sensation in five states.
Set the vibe. No matter the occasion, stoners like their rituals: rolling a J, preparing their pipes, or cleaning the bong. The point, then, is to settle in.
Press play: "Everybody's Gonna Get High" by Grouplove
Song strain: It's pop, very accessible, and evokes that nice kumbaya feel, and also, you're still here.

On an alternate consciousness: "High Noon" by K&D. It just feels good!


On first toke. Eyes start to sparkle, and people start to smile. They'll give a little nod of acknowledgement.
Press play: "Free as a Bird" by The Beatles
Song strain: It's accessible, still-it's The Beatles!-but the high sheen to it begins. Strings start to bend, vocals start to drawl, and the free-and-easy vibe is switched on.
ADVERTISEMENT - CONTINUE READING BELOW
On an alternate consciousness: "Digital Bath" by Deftones.



On a high! You've officially taken off, and are now in flight. If you're with your friends, you might be laughing really, really hard, or tripping on that bag of chips.
Press play: "Lovely Day" by Bill Withers.
Song strain: Upbeat, steady, all good.



On an alternate consciousness: "Poetry" by Akura Naru.



Landing. Or, you know, you've gotten a hold of yourself and are now feeling pretty steady. The couch is extra comfy.
Press play: "Road Trippin" by Red Hot Chilli Peppers
Song strain: Steady, slow, calm and light.
On an alternate consciousness: "Until the Morning" by Thievery Corporation.
Share this story with your friends!
---
Help us make Spot.ph better!
Take the short survey
Load More Stories