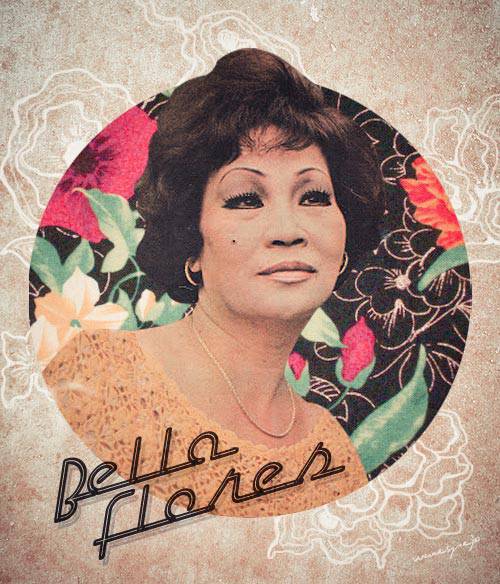 Art by Warren Espejo, screenshot of photo from the Mga Laki sa Bulacan Facebook page
(SPOT.ph) Bella Flores is a Pinoy icon. There's absolutely no doubt about that. For decades, she was one of the go-to villainnesses in Pinoy films. She wreaked her own special brand of onscreen havoc from the 1950s to 2011. She never seemed to grow old and looked like she could keep cackling her way to the next millenium. She always gave a go-for-broke performance in all of her villainous outings. We loved her for it and we also loved her because we knew she was nothing like the evil characters she played so well. Her family members, neighbors, and friends described her as a soft-spoken and friendly woman.

Sadly, Madame Bella (real name Remedios Dancel) passed away on May 19. But, of course, her legacy of villainy lives on. For all aspiring villainesses out there, here's how how she did it. Nobody will ever do it better but, to honor her, you can give it a try. Read on and may these tips help you get into character.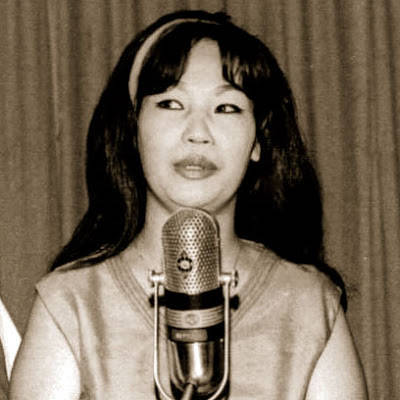 ADVERTISEMENT - CONTINUE READING BELOW
Ang haba ng hair! Bella Flores before she became a sought-after movie villain. (Screenshot of photo from the My Pinoy Humor Blog, as posted by blogger Paulding for his Retro Litrato entry)
1. Put on some war paint and never take it off. No matter what kind of character you play or what scene you're in, you must wear makeup at all times. (Go extra heavy on the eyeliner, please!) An unadorned face is strictly for the hapless bida (lead star), who is almost always is playing some impoverished masochistic underdog who doesn't even own a single tube of lipstck.
2. Make sure your hairdo can mock people, too. Short of wearing a crown, you must make sure that your coiffure says, "I am the queen of the universe and you're all beneath me." Spray or put on your favorite hair products to style your locks according to your superior status.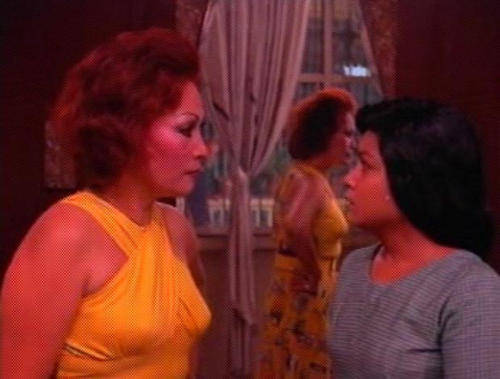 CONTINUE READING BELOW
Recommended Videos
"Anong Superstar? Ako lang ang Superstar dito!" Bella Flores plays a heartless employer in 1978's Atsay, which starred Nora Aunor in the title role. (Screenshot of photo from the Binibining Melanie's Todo sa Bongga blog)
3. Wear tight or flashy outfits every chance you get. William Shakespeare didn't know what the hell he was talking about when he wrote, "All that glitters isn't gold." Don clothes that make people's heads turn. Go for loud colors and shiny embellishments. They have to know that you're the brightest being in the room.
4. Practice your fake smile. It's a hassle to hide your true nature, but sometimes you have no choice but to do it. So, show everyone your teeth and say things that they want to hear. Subterfuge is necessary when you want to stab people in the back. While you're at it, you can practice shedding crocodile tears, too. You never know when they'll come in handy.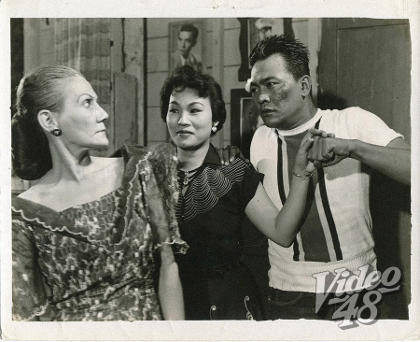 ADVERTISEMENT - CONTINUE READING BELOW
Is that smile for real? Bella Flores in a scene from the 1964 movie, Ang Biyenang Hindi Tumatawa. On the left is another superb villainess, Etang Discher. (Screenshot of photo shared on the Video 48 Facebook page)
5. Use your voice to control your minions. You don't have to be loud all the time to instill fear in the puny hearts of your followers. Learn how to unleash wickedness with a mere whisper. Of course, you can scream as loud as you want when you feel like it. That's one of the perks of being perfect.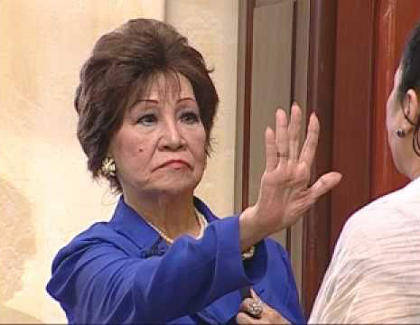 "You shall not pass!" Bella Flores brings her A-game in the 2010 TV series based on the 1963 film Trudis Liit, which she had also starred in. (Screenshot from video clip posted on uTabby.com)
6. Be fast with your hands. When you want to prove a point, you have to get physical. That starts with your hands. For starters, you can use them to make dismissive gestures. However, you must keep in mind that your hands are primarily made for slapping the faces of people who annoy you. Keep your hands well-manicured and ready for catfights.
ADVERTISEMENT - CONTINUE READING BELOW
7. Don't hold back on your insults. Put people in their place by calling them "basura (garbage)" and "hampaslupa (low-life)." Make them feel worthless as quickly as you can. Don't stop insulting them until you see them cry. Serves them right for daring to breathe the same air as you do.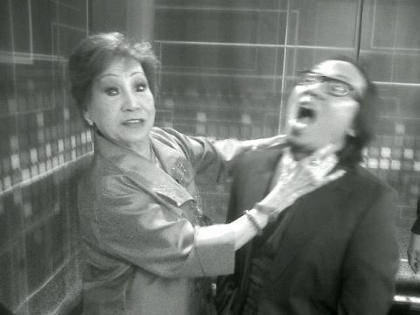 It hurts so good. Bella Flores playfully "strangles" writer Lourd de Veyra, who said it was an honor to be "strangled" by the villainess. (Screenshot of photo posted by De Veyra in 2011)
8. Go for their heads. When you can no longer contain your rage against the hampaslupa posse, go right ahead and pull their hair. In the absence of substantial hair, strangle them. Their screams and pleas will only encourage you to pull their hair harder or grip their necks tighter. What else can you do? They don't know any better.
9. Power up your eyebrows. You should be able to conquer the world by arching an eyebrow. It's a tall order, but it's imperative that you pull it off. Test the effect of your eyebrows on defenseless little kids (preferrably cute orphaned street urchins). It's always more fun to frighten younger victims.
ADVERTISEMENT - CONTINUE READING BELOW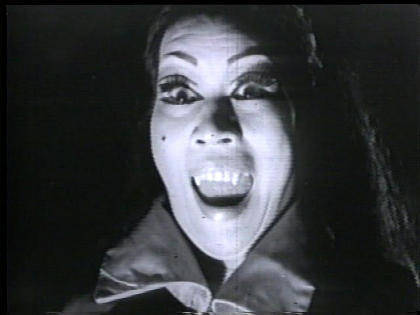 Move over Bella Swan, our Bella was a vampire before you were. Bella Flores bares her eyebrows and fangs in 1969's Dugo ng Vampira. (Screenshot of photo posted on Missosology.org)
10. Laugh as loud as possible when you get your way. Don't be shy about expressing your joy over the misery and misfortune of others. Rub salt in their wounds by cackling your heart out. Good girls go to heaven, but bad girls have all the fun.
Art by Warren Espejo, with screenshot of photo from the Mga Laki sa Bulacan Facebook page
Share this story with your friends!
---
Help us make Spot.ph better!
Take the short survey
Load More Stories