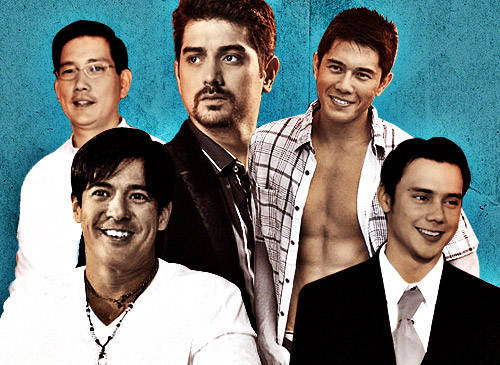 (SPOT.ph) In anticipation of Father's Day on June 16, we're putting the spotlight on dads who make fatherhood look sexy. We came up with the first Top 10 Hottest Showbiz Dads list in 2010, where we featured 10 showbiz dads aged 40 and above. This time around, we're listing mostly much younger showbiz dads who could pass for their kids' older brothers.
This year's sizzling showbiz dads include a late bloomer, an ageless cutie, and young men with to-die-for abs. Read on and see if your favorite made it to the list.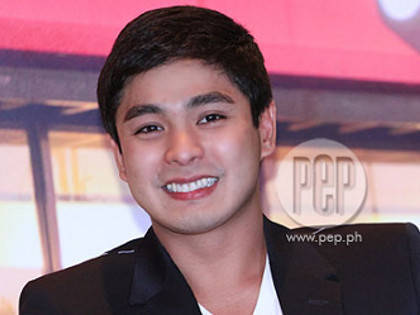 ADVERTISEMENT - CONTINUE READING BELOW
10. COCO MARTIN
Hot dad asset: Melt-your-heart eyes

The 31-year-old matinee idol looks like the typical Pinoy boy-next-door and we love him for it! Round face, light brown complexion, and an endearing way of pronouncing things that just makes him all the more "yammy!" There's a sweetness there that begs to be corrupted even though we've already seen what we really need to see in Serbis (2008). With his boyish good looks, it's often easy to forget that Coco is already a father to a seven-year-old girl named Nicole, whose mom is actress Katherine Luna.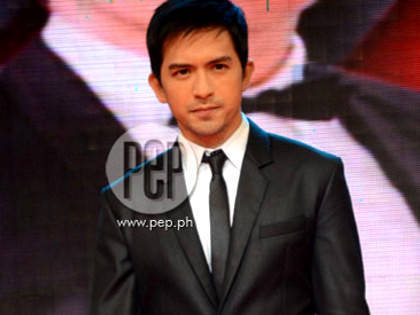 9. DENNIS TRILLO
Hot dad asset: Confidence that translates to #medyobadboy
Having studied at Miriam College-a school with a predominantly female student population-Dennis is probably used to being the "crush ng bayan." Thus, when he joined showbiz he brought all of that confidence with him. He has the swagger of a man who is six feet tall-even if he's just around 5'7." Dennis became a dad in 2007, when his then-girlfriend Carlene Aguilar gave birth to their son, Calix. This development didn't diminish Dennis' appeal. The 32-year-old is still making women swoon.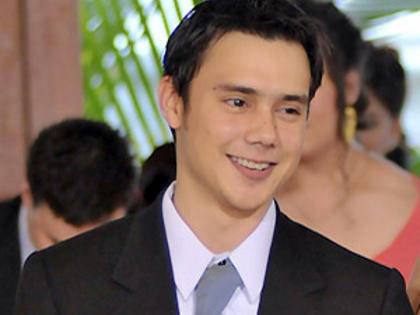 ADVERTISEMENT - CONTINUE READING BELOW
8. PATRICK GARCIA
Hot dad asset: His "Come on, you gotta love me" grin
As a child actor, Patrick specialized in playing troubled brats with mommy issues in movies like Madrasta (1996) and Batang PX (1997). If he was lovable as a kid, he became even more so when he grew up. His good looks alone has attracted a lot of fans. In 2008, Patrick became a dad for the first time when former girlfriend Jennylyn Mercado gave birth to their son, Alex Jazz. In March this year, Patrick's non-showbiz girlfriend gave birth to their daughter, Chelsea. But Patrick is still baby-faced. Father Time has been incredibly kind to this dad.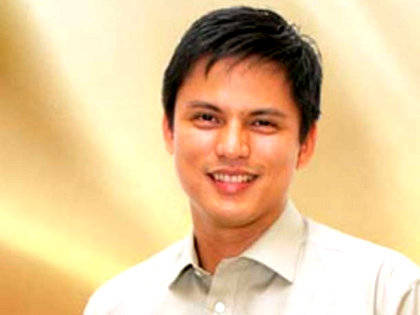 ADVERTISEMENT - CONTINUE READING BELOW
7. ZOREN LEGASPI
Hot dad asset: His "nice boy" charm
Zoren, 41, was shirtless for most of his scenes as Menandro in the TV5 fantasy soap Enchanted Garden. He's not going to give Paolo Roldan a run for his money but we give him points for being appropriately meaty. We can talk about how romantic he is, but that's really just a bonus for his wife, actress Carmina Villaroel. She and Zoren are parents of fraternal twins Maverick and Cassandra.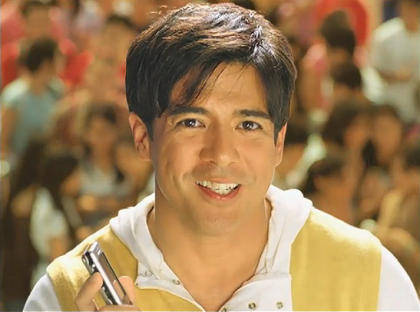 ADVERTISEMENT - CONTINUE READING BELOW
6. AGA MUHLACH
Hot dad asset: Dimples that have broken box office records
Aga was only 39 when we published our "Top 10 Hot Showbiz Dads" list in June 2010, which only featured actors over 40. The rules have changed for this year's list and Aga is definitely in. He first became a dad at age 17, when former girlfriend Janice de Belen gave birth to their child, Luigi. He was at the peak of his popularity then, with fans swooning over his boyish charm. Aga is now 43 years old-but he's certainly retained his matinee idol appeal. It's worth noting that Aga's hotness isn't the threatening kind; his smile is more cute than carnal. But who's complaining? Besides, Aga, who's now also a grandfather to Luigi's two kids, definitely looks way better than, say, 80 to 90 percent of the Pinoy dad population. The only ones who could give him a run for his money are the other dads on this list. Aside from Luigi, Aga also has two kids-fraternal twins Atasha and Andres-with Charlene Gonzales, whom he married in 2001.

ADVERTISEMENT - CONTINUE READING BELOW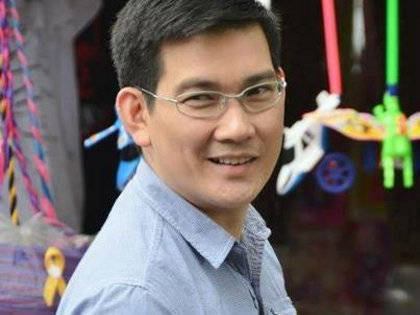 5. RICHARD YAP
Hot dad asset: Bone structure that makes everyone else look bad
This 46-year-old Chinoy from Cebu has been dubbed "The Pinoy Richard Gere" and it's easy to see why. He smolders as Jodi Sta. Maria's leading man in the afternoon soap Be Careful With My Heart. He may be the oldest dad on this list, but he sets the bar high when it comes to maintaining his good looks and healthy physique. He could easily pass for a thirtysomething. To top it all off, he's been married to his wife Melody for 18 years and is a devoted dad to their two kids.

ADVERTISEMENT - CONTINUE READING BELOW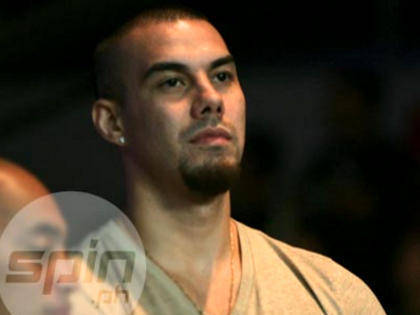 4. DOUG KRAMER
Hot dad asset: His bite-worthy biceps (among other things)
Technically, this 29-year-old basketball player, who stands 6'5," isn't a showbiz personality-but he's connected to showbiz by way of his wife, actress and model Cheska Garcia, with whom he has three kids. (Doug and Cheska are on the cover of the June 2013 issue of Good Housekeeping Philippines.) So we took that as reason enough to put him on this list. This hardcourt hottie is just as adorable as he was when he first started playing for the Ateneo Blue Eagles in 2001. Chalk it up to his undeniable mestizo good looks, his ripped biceps, and the fact that he's so unconcerned about his looks that he allowed sports columnist Patrica Bermudez-Hizon to post a photo showing him with two of his front teeth chipped from a game mishap. We're suckers for good-looking men who can poke fun at themselves.
ADVERTISEMENT - CONTINUE READING BELOW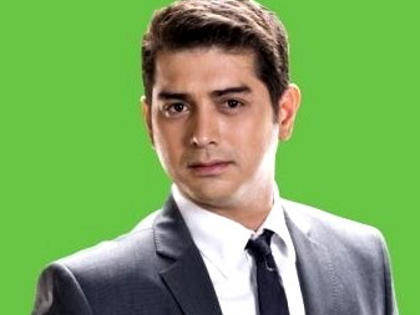 3. IAN VENERACION
Hot dad asset: Sexy deep-set eyes
In 2010,'80s matinee idol Ian told PEP.ph that he enjoys working with younger actors, which works well because he's one of the "older" dads on this list. Not that that's a disadvantage. He may be 38, but he's still got "it." For starters, his signature thick eyebrows frame a deep brown gaze that you just want to melt into. He may not boast six-pack abs, but traces of his days as an action star are still there. (But we dare say he looks even hotter without his usual facial hair.) Ian is macho even when he doesn't try to be. Case in point: He enrolled in a Culinary Arts course at Cafe Ysabel in 2010, racking up pogi points with his wife with breakfast and tiramisu. Who can resist a hot guy who really knows how to cook? Plus, we hear he's a licensed pilot, too.
ADVERTISEMENT - CONTINUE READING BELOW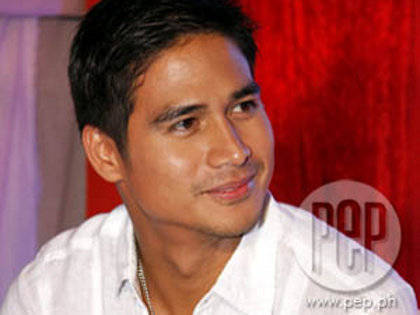 2. PIOLO PASCUAL
Hot dad asset: Ahhhhh, that face!
Piolo has long been identified as one of the most handsome actors in Philippine showbiz. At 36, he looks better than ever. Actress Judy Ann Santos probably said it best when-at the height of their love team's popularity-she described him as "parang Greek god." Interestingly enough, Santos' mother had also agreed with the description. Indeed, that's part of Piolo's appeal. He's everyone's "Papa." Everyone, from kids to senior citizens, goes crazy when he's around. We wonder what his 15-year-old son Iñigo thinks about his dad's matinee idol status.
ADVERTISEMENT - CONTINUE READING BELOW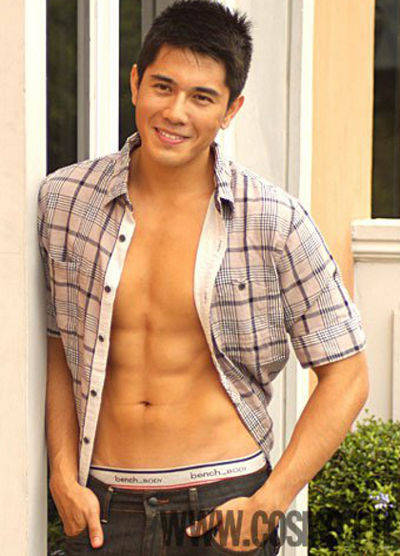 1. PAULO AVELINO
Hot dad asset: Youth and six-pack abs
At 25, Paulo is the youngest dad on our list and, as you can see, he's also the hottest. That toothy grin charms people into thinking he's a boy-next-door, but his deranged character in the 2012 primetime soap Walang Hanggan proves he can be just as bad as the rest of them-and we kind of like a guy who's a latent bad boy. With a physique like his (can you say ripped?), this fresh-faced, award-winning actor at the peak of his career is the last person you'd think is a father (he has a three-year-old son with actress LJ Reyes), but Avelino manages to balance his showbiz commitments with family time. Now, isn't that just sweet?
ADVERTISEMENT - CONTINUE READING BELOW
Art by Warren Espejo, with photos from PEP.ph, Cosmo.ph, SPIN.ph, and publicity stills from ads and TV network releases.

Share this story with your friends!
---
Help us make Spot.ph better!
Take the short survey
More Videos You Can Watch
Load More Stories