5 Reasons We're Curious About Instant Mommy
They hired an actual Japanese national to play a Japanese man. Rare in a time when Hollywood hires Koreans to play Japanese and Chinese to play Koreans.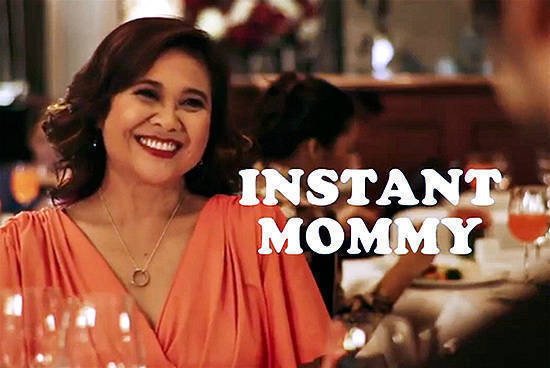 (SPOT.ph) Poverty-porn and LGBT-themed stories frequently appear on the roster of films that are screened in festivals, which inevitably primes most goers to look for something a bit lighter. Two years ago, a hilarious film involving a septic tank stole the show by elegantly making fun of the formulaic mentality behind making a good indie film.
ADVERTISEMENT - CONTINUE READING BELOW
CONTINUE READING BELOW
Recommended Videos
Now, a movie that requires thought cleverly disguised as a comedy has been generating buzz for having a go at that "formula." Will it work? Instant Mommy got us all curious and here's why.
1. A little pre-production buzz is always good
Superheroes do not have a monopoly on good background stories. Instant Mommy was not in the original line-up for this year's New Breed category of Cinemalaya. It was only when Richard Soriano Legaspi's entry Prima Bella was pulled out due to "scheduling problems" that the door opened for this film. And while fans of Legaspi's early work Paano Ko Sasabihin? might have felt that pinch of disappointment, the names attached to the production of Instant Mommy got people talking instantly.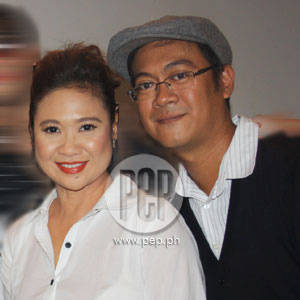 ADVERTISEMENT - CONTINUE READING BELOW
The Eugene Domingo-Chris Martinez tandem is back
2. Chris Martinez, Leo Abaya... and Kris Aquino?
Chris Martinez is the writer behind Sharon Cuneta's Caregiver. He's also the man who made you laugh with the Kimmy Dora movies and more importantly, he penned the critically acclaimed film Babae sa Septic Tank of Cinemalaya 2011. But it wasn't he who got the call to take Legaspi's spot. It was Leo Abaya.
Leo Abaya's accolades date back to college when he earned his Bachelor of Fine Arts degree in Painting in UP Diliman, graduating magna cum laude. He took post-graduate studies in the Winchester School of Art in the University of Southampton, receiving his master's degree in 2004, but before that, he took home trophies for his work as a production designer on the film Jose Rizal in 1998. He continued to do production design for Muro-Ami and Kubrador but now, he's ready to make his debut as a director.
ADVERTISEMENT - CONTINUE READING BELOW
Backing his collaboration with Martinez? No less than Kris Aquino, making her first venture into producing an indie film. In case you missed the credits, Kristina Bernadette C. Aquino has been credited as an executive producer for Sisterakas, Segunda Mano, and Dalaw. However, Abaya wants to make it clear that "Aquino had no input in the creative process."
3. The very cute poster
We don't want to overlook little details of design and the poster for Instant Mommy is as cute as they come. It was designed by Abaya, which says something about the many skills he has that helped put this story together.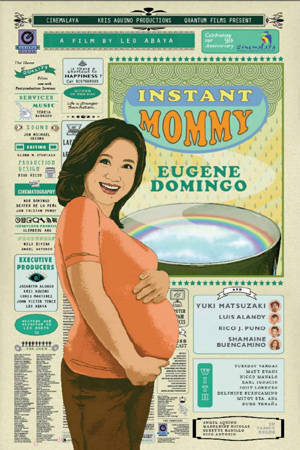 ADVERTISEMENT - CONTINUE READING BELOW
4. The cast, which includes a Japanese man with a moustache
As a comedienne, Eugene Domingo is golden. In addition to the near-perfect comedic timing she's bringing to the set, she worked on her Japanese to say her lines with conviction. It seemed only fitting, as her co-star bought a Filipino dictionary to learn his lines.
If he looks familiar, that's because he might've caught your attention when he played his parts in Pirates of the Caribbean: On Stranger Tides and Letters to Iwo Jima. His name is Yuki Matsuzaki and he's not going to look as dirty as he did in Pirates 3. In fact, he looks rather dashing in this film, closer to his appearance in The Pink Panther 2.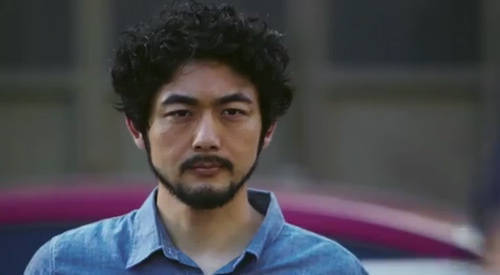 ADVERTISEMENT - CONTINUE READING BELOW
Wild hair you got there
5. Pregnancy rumors at its finest (and also: the ridiculous plot)!
There's something very Pinoy about cushioning a blow by making you laugh and that's the appeal of Instant Mommy. Bechay (Domingo) is sort of "engaged" to this Japanese man Kaoru (Matsuzaki) who is seeing someone else  and to keep him she pretends to be pregnant...or is it really just a pretense? How do you fake a pregnancy? Why does she need to fake a pregnancy? We don't really know and we're itching to find out. The creative energy in the trailer makes us very, very hopeful.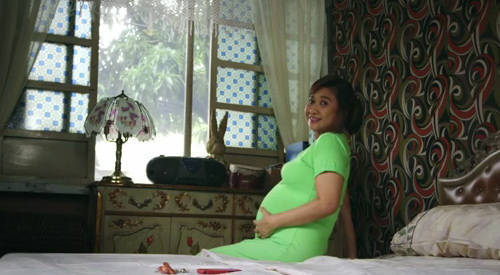 ADVERTISEMENT - CONTINUE READING BELOW
Uge, rocking the bump!
Images from YouTube screencaptures and other promotional materials
Are you sure you want to delete this list?

Load More Stories