Bida Problems: Physical Woes of Telenovela Heroes
<em>Pasan mo na ang mundo, gagapang ka pa sa lusak</em>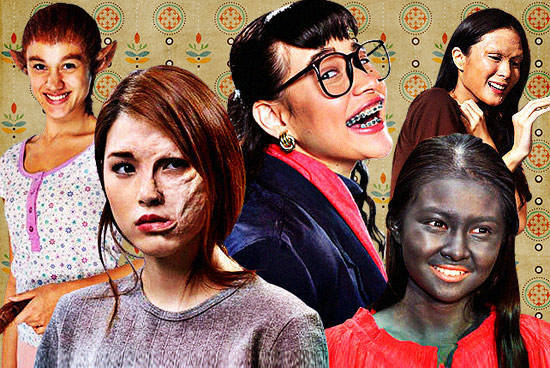 (SPOT.ph) Your real problem is you live in a superficial world where people scrutinize every square inch of skin on your body, including whether or not your armpits are radiantly white. You're the bida, this entire fictional world will revolve around you! It's not enough that you're living in squalor, you have to be downright repulsive. Never mind that your entire life might be a lie because you were switched at birth, you need to have an evil twin snake that grows out of your spine (see: Kakambal ni Eliana). You need to be born with a handicap because let's face it, you're destined for a happily ever after. You have to pay the price first.
Here's a list of problems you're going to have to face, along with the Top 10 Most Overused Pinoy Telenovela Plots.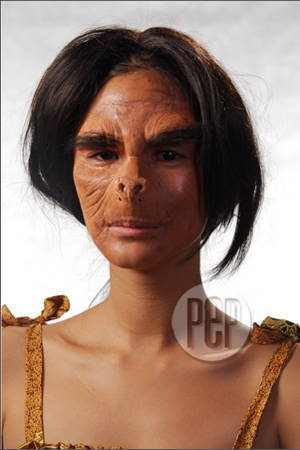 Heart Evangelista as Carissa in Hiram na Mukha. Someone realized that "bushy eyebrows" aren't ugly enough.
ADVERTISEMENT - CONTINUE READING BELOW
Varying degrees of congenital ugliness
Seen in: Bakekang, Hiram na Mukha, Blusang Itim, I Love Betty La Fea, Luna Mystika
Sometimes you just have bushy eyebrows and bad teeth (like in I Love Betty La Fea) but sometimes you're the missing link (like the "monkey face" from Hiram na Mukha) that evolutionary biologists are looking for. The Philippines (or the human race in general) is not exactly known for celebrating people with pure hearts or phenomenal talent because face comes first, even if we don't want to admit it. Now go prove us wrong and be kind to...or even fall in love with Bakekang!
CONTINUE READING BELOW
Recommended Videos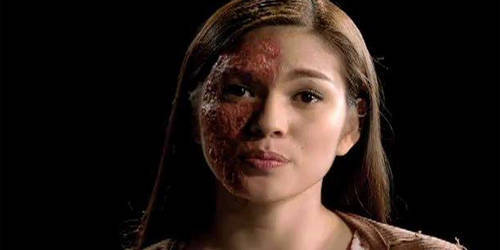 We'd like to be friends with the person who has acid lying around their home
Accidentally ugly
Seen in: Sana Ay Ikaw Na Nga, Saan Ka Man Naroroon, Impostora, Impostor, Pintada
Not disfigured? Don't worry, you'll be deformed soon. It may come in the form of acid to the face, a fire, or a car accident that leads to a fire. What's worse is someone will steal your face and identity, leaving you with nothing...but the hope that the man you love will recognize you for your golden heart and save you from your misery. Lady, you really need to broaden your horizons.
ADVERTISEMENT - CONTINUE READING BELOW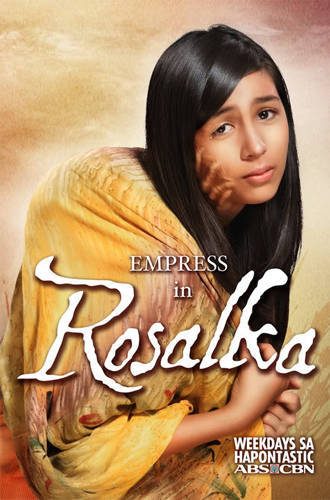 Rosalka's tears are part of the poster
Hunchback
Seen in: Kampanerang Kuba, Rosalka
It's bad enough that you have Kyphosis (the fancy way of saying kuba), for some reason, half of your face is also covered in warts or some other infection. This means you'll have to spend a good portion of your life hidden away, shunned by society but quite productively managing a bell tower. However, If you're really unlucky the hunch in your back will turn out to be a monster.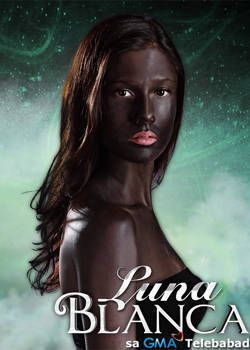 ADVERTISEMENT - CONTINUE READING BELOW
Blackface ended in the United States during the civil rights movement of the 1960s
Soot skin
Seen in: Luna Mystika / Luna Blanca, Nita Negrita, Cofradia
Sometimes you're born a shadow (Celestina Sagrado) and sometimes you're an absurdly dark child (Nita). You're blacker than any other race in the planet. We're not really sure what kind of mutation you underwent to have skin darker than charcoal. And we don't see anything wrong with that but everyone in your fictional universe will and you'll be terribly ashamed of yourself. Again, we don't know why because your features are obviously gorgeous behind that dusky skin tone.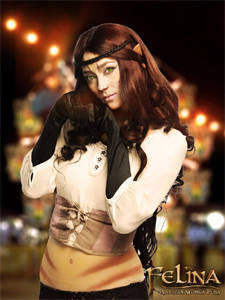 She's kinda cute
Animal parts
Seen in: Felina The Cat Princess, Alakdana, Dyesebel, Marina, Marinara, Aryana, Mutya, Kamandag, Paroa, Kambal sa Uma
The chance to be a mermaid seems pretty fun, in theory. You're at the beach, swimming all day...plus you're gorgeous (Claudine Barretto? Marian Rivera?). However, things will take a turn for the worse when you start dealing with people because people ruin everything. You'll be a sideshow attraction of sorts and you won't even be compensated for the tears of misery you'll be crying in your cage. We recommend donning a costume (like Aquaman and Catwoman!) and becoming a superhero instead!
ADVERTISEMENT - CONTINUE READING BELOW
Sidenote: What if Felina the Cat Princess and the half-rat twins from Kambal sa Uma meet?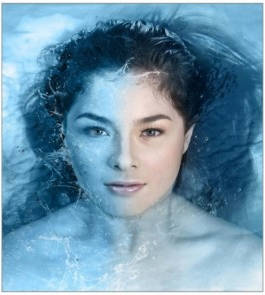 It's amazing how she doesn't evaporate in the summer heat
The sins of your parents
Seen in: Pasan Ko Ang Daigdig, Dwarfina, Agua Bendita, Kampanerang Kuba
In Pasan Ko Ang Daigdig, Lupe literally carries her mother on her back. But carrying the sins of your parents can come in the form of a curse like Agua, who has...erm, extremely moist skin because her mother craved stolen holy water during the pregnancy. People will make fun of you for most of your life but you'll find true love, so keep focusing on the positives.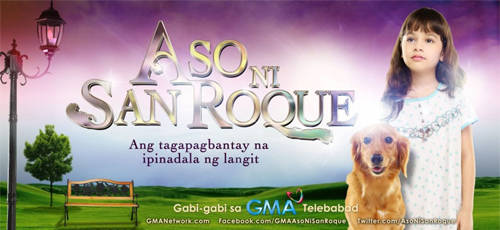 ADVERTISEMENT - CONTINUE READING BELOW
We're not going to make jokes about blind people-especially when they're half-mananangal
Blindness
Seen in: Aso ni San Roque, Mga Mata ni Anghelita, Bituin
In an offensive manner of speaking, being blind is such a drag. The only benefit you get is that you don't judge people by the way they look, making you less superficial by default. However, in Aso ni San Roque, it's not enough that Fatima Salvador/Raquel is blind. She also happens to be a half-mananangal (meaning only a quarter of her body leaves the rest of it? Top left side? Lower right side?) and the cruelty she suffers from humans aside, she also has "a legion of darkness" hot on her heels. You have it rough, girl!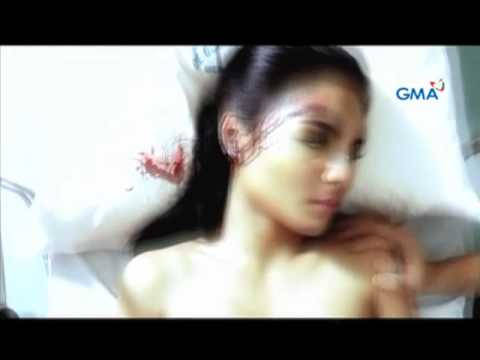 Look at the bright side: you get a clean slate!
Amnesiac
Seen in: Apoy sa Dagat, E.S.P., Yesterday's Bride
The only problem with being an amnesiac is that you might end up falling in love with someone below your class and, once you regain your memory, the entire household (including the help) will make your life hell in an effort to keep the two of you apart. However, if you get amnesia at the start of the story, you're all set to have an adventure towards self-discovery! Fun!
ADVERTISEMENT - CONTINUE READING BELOW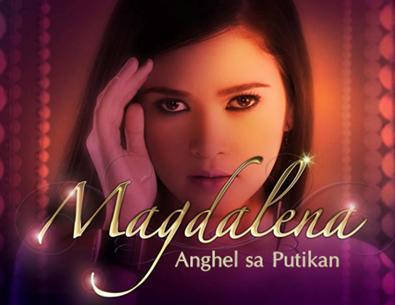 Pretty girls have problems too
Ganda mo lang
Seen in: Reputasyon, Eva Fonda, Magdalena, Katorse, Magkano Ang Iyong Dangal?, Rubi
You're still poor but as a consolation, you're beautiful. Very beautiful. So beautiful that you get unwanted attention or get pregnant at fourteen (like in Katorse). Mostly though, your life will revolve around having to choose between two equally handsome leading men. What a headache.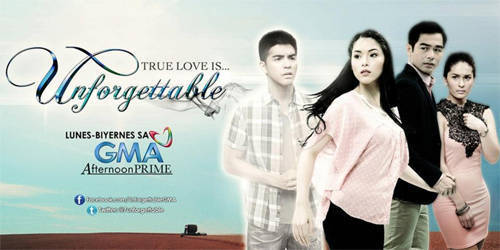 ADVERTISEMENT - CONTINUE READING BELOW
Unforgettable or Ang Boyfriend Kong Multo
You're dead
Seen in: Momay, Bantatay, E-Boy, 100 Days to Heaven, Unforgettable
You're dead, so it can't get any worse. It's nice that you get to go back to earth to tie up loose ends with your family but you have the misfortune of dying twice. Oh well, at least you go to heaven.
Share this story with your friends!
---
Help us make Spot.ph better!
Take the short survey
Load More Stories