Andres Bonifacio, Atapang a-Tao: Rock Supremo Album Launch at Bonifacio High Street
Rock Ed Philippines brings you free music inspired by the life of Andres Bonifacio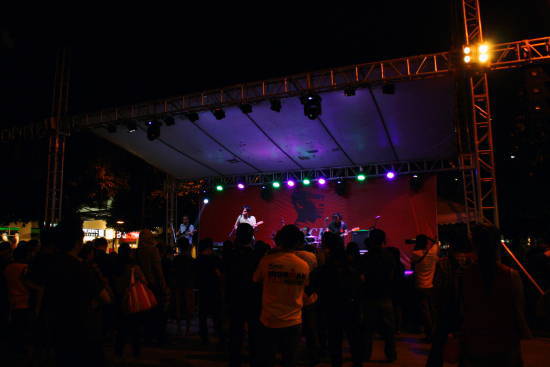 The crowd at Bonifacio Global City enjoying music inspired by the location's namesake
(SPOT.ph) Rizal may have Luneta, but Andres Bonifacio? He has the swankiest suite in the metro! It's far from the image we have of the infamous "brash" katipunero and it doesn't seem very likely that we'll find Bonifacio walking around BGC, but what do we really know about Andres?
Aside from a morbid children's rhyme involving his limbs being chopped off, dear old Andres hasn't had the luxury of being documented. The only existing photograph is one taken during his wedding and even his death in shrouded in mystery. It's also very cruel that his indirect executioner, Emilio Aguinaldo, is being paraded as a hero in textbooks-primarily because Aguinaldo lived to tell tales of his own valiance.
This year, in celebration of Bonifacio's 150th birth anniversary, Rock Ed Philippines and Ballet Philippines have partnered to produce Rock Supremo. It's collaboration that aims to honor the life and legacy of Andres Bonifacio through rock music and modern dance.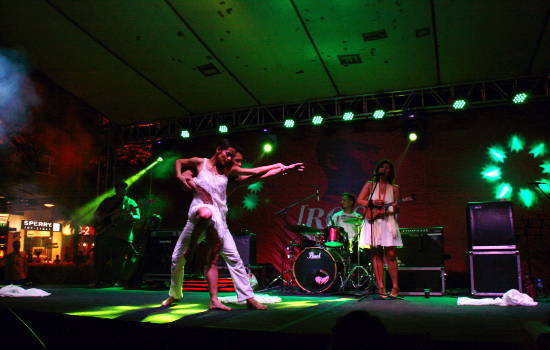 ADVERTISEMENT - CONTINUE READING BELOW
Ballet Philippines and Kai Honosan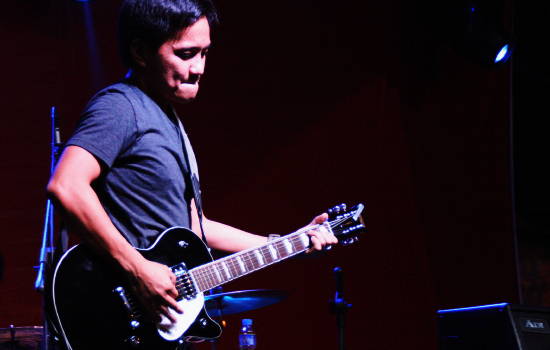 CONTINUE READING BELOW
Recommended Videos
Ebe Dancel
On September 21st at the CCP Little Theater, the country's most liberty-loving artists will provide live music for the performance of Rock Supremo, but for those who won't be able to make it, the entire album will be available this September online for free in Rock Ed's SoundCloud page.
Each artist wrote an original song inspired by the events in Bonifacio's life, from romantic to tragic. Kai Honosan and Ebe Dancel wrote of the love between the Supremo and Lakambini while Radioactive Sago Project cried, "Hoy Emilio, nasaan ang mga buto?"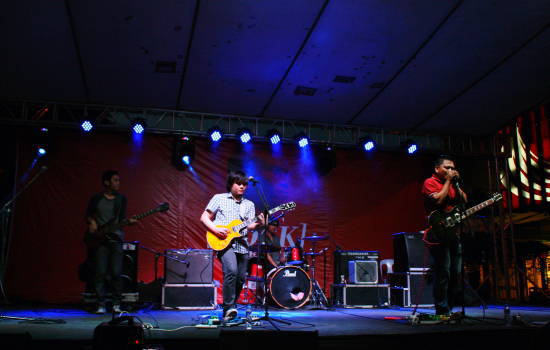 ADVERTISEMENT - CONTINUE READING BELOW
Peryodiko opened the night, setting the tone with "Sintensya"-a song about Bonifacio's last days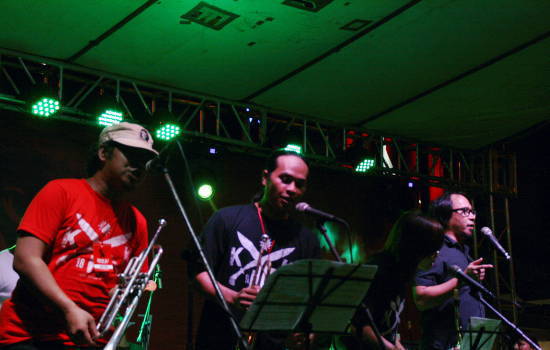 Radioactive Sago Project
The participating artists gave a free preview of the album on August 30 at Bonifacio High Street. SPOT.ph blogger Lourd de Veyra joked that Bonifacio wouldn't be welcome in such a posh place but frankly, it would probably be Bonifacio who would have issues with the place and not the other way around. He wasn't a fan of extravagant displays of wealth.
People trickled in slowly at first as the live performances began, like water towards a crack in a dam. As the night progressed, Bonifacio trivia was dispensed (along with free shirts care of Team Manila) and the crowd in front of the stage thickened (we're sure it's for the music and the trivia more than the free shirts).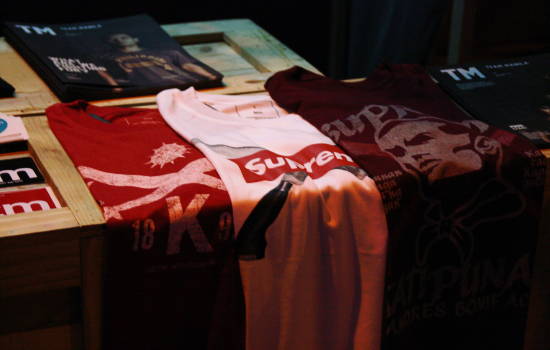 ADVERTISEMENT - CONTINUE READING BELOW
Team Manila has finally seen the light! Katipunero clothing!
Through the music, the artists showed their respect for Andres Bonfiacio whose love for the Philippines remains, in a word, supreme. While Rizal's life has been told and retold a million times over, Bonifacio's story is one that's difficult to sit through. No, it's not because history is boring, but because his is a story of "the first victory of personal ambition over true patriotism." In other words, napulitika si Pareng Boni. However, his love for country never wavered and not even the evil he saw in his countrymen diminished his desire to fight for freedom.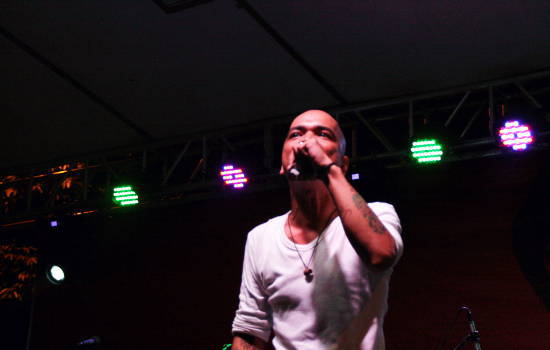 Dong Abay singing Bonifacio's poem, Cazadores
As Vin Dancel of Peryodiko puts it, learning about what really happened to Andres Bonifacio will enrage you (or give you a bad case of the blues, at least) but it's better than being left in the dark. After all, if things like the pork barrel scam never saw the light of day, think how much more of our taxes would go to funding ridiculously expensive birthday parties.
ADVERTISEMENT - CONTINUE READING BELOW
Catch Rock Supremo on September 20, 21, 22, 26, 27, 28 at the Little Theater of the Cultural Center of the Philippines and visit their website for more details. Check Rock Ed Philippines' SoundCloud page for the free tracks, to be uploaded this September.
Share this story with your friends!
---
Help us make Spot.ph better!
Take the short survey
Load More Stories