X-Rated Train Wrecks: 10 Celebrity Sex Slips We Didn't Want to See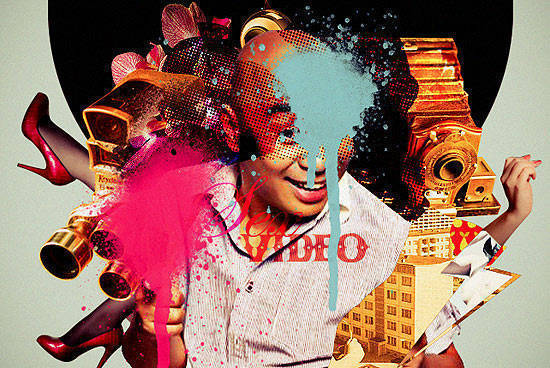 (SPOT.ph) In the age of sex videos, there are still many things that make us cringe. We've rounded up 10 instances where we all wished that the celebrities involved knew better or were spared from the sleaze. They range from revealing or ridiculous videos to misguided pictures.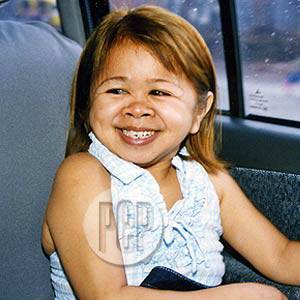 10. The Mahal Bath Time Video. Sometime in 2004, there were rumors that diminutive comedienne Mahal had a sex video. Mahal was already in her late 20s then, but she still looked so much like a child that the mere idea of her starring in a sex video made a lot of people physically ill. The controversial video turned out to be just a "bathroom video," which showed Mahal bathing using a tabo. Mahal was said to have been laughing in the video which has allegedly been taken by one of her friends. In 2007, PEP.ph reported that Mahal had admitted the video was taken with her consent and that she thought nothing of it. She revealed she had even shared the clip with several friends.
ADVERTISEMENT - CONTINUE READING BELOW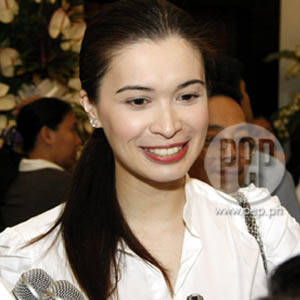 CONTINUE READING BELOW
Recommended Videos
9. The Sunshine Cruz-Jay Manalo Dukot Queen Love Scene. If you've never heard of the movie Dukot Queen, it's because it wasn't finished. Shooting stopped a few months before its female lead, Sunshine Cruz, got married to Cesar Montano back in September 2000. But while the Tikoy Aguiluz-helmed flick didn't see the light of day, one of its steamy love scenes got leaked by a technician who had access to the negatives. In 2002, the clip showing Cruz in a fictional racy encounter with leading man Jay Manalo raked in big bucks for video pirates. In this case, it was Cruz who was at the losing end because she got exposed without her consent. Sure, it was only for a movie, but that didn't make it less intimate. Manalo just shrugged off the incident. However, there were rumors that Montano had spent a lot of money to make sure the pirated videos featuring the Dukot Queen love scene would be destroyed. He has since denied shelling out cash for damage control.
ADVERTISEMENT - CONTINUE READING BELOW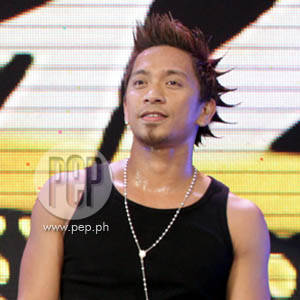 8. The Jhong Hilario "Selfie." In April this year, the Showtime judge revealed that he was chilling out in a hotel through the photos he posted on his Instagram page. He didn't realize that one of the shots he took of his feet submerged in a tub half-filled with water also included the very tip of his "package." Cheeky netizens had a field day taking screenshots of the unintentionally X-rated image. Hilario later deleted the photo. But, of course, that no longer made any difference.
7. The Rosanna Roces Body Shots Clip. There's no proper documentation for this incident, but we think it must have have happened sometime between 2002 to 2007. This involves former Seiko Films goddess Rosanna Roces having fun at a bar by doing tequila body shots with a young man whom some allege was as young as her son. The MILF concept may seem cool-but not so much when you're the child of the woman in question. But, hey, it sure looks like Roces is having a good time.
ADVERTISEMENT - CONTINUE READING BELOW
6. The Jeep Scene in Syota ng Bayan. This 2001 flick starring Priscilla Almeda and Tonton Gutierrez had a terrible plot. She plays a movie star who runs for mayor in her small town because she wants to protect the environment. However, people remember this film for the "jeep sex scene" between Almeda and Gutierrez. (It starts at 1:14:10, in case you want to know.) You'll see what we mean after you check it out. It's almost like hardcore pornography.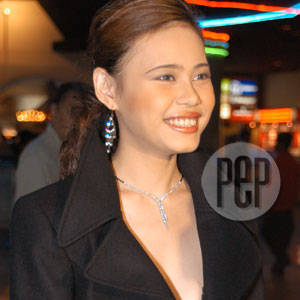 5. The Criselda Volks leak. In 2008, people were shocked to see four video clips posted online showing Volks and her boyfriend in an intimate moment. PEP.ph reported that in a November 2, 2011 episode of the The Buzz, Volks came clean about the issue. She said, "Kami 'yon ng boyfriend ko ng five years. Kami ang magkasama, so automatically siyempre nagbi-video-han kami (That's me and my boyfriend of five years. We're together so automatically we take videos of each other)." Unfortunately, Volks said someone had stolen the video clips. She said that she and her boyfriend certainly didn't intend to share the clips with the public.
ADVERTISEMENT - CONTINUE READING BELOW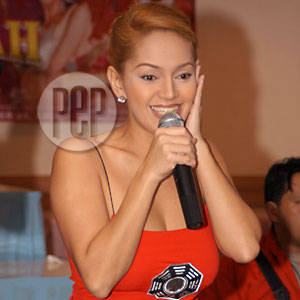 4. The Ethel Booba Video. In 2005, a video clip surfaced of comedienne Ethel Booba stimulating herself. Reports alleged that her then-boyfriend, basketball player Alex Crisano was holding the cellphone used for filming the X-rated private scene. A Manila Bulletin Online article had explained: "(The sex video leak) came about after Crisano had his cellphone repaired at a shop in Greenhills and the technician apparently saw (the clip). Crisano has reportedly threatened to get even with the technician." Booba said she suspected that Crisano's reportedly estranged wife, Michelle, was behind the leak.
3. The Chito Miranda-Neri Naig Leaked Sex Video. In August 2013, people were shocked when a video showing Parokya ni Edgar vocalist Chito Miranda and his actress-girlfriend Neri Naig in an intimate encounter was leaked. The 37-year-old Miranda explained via the band's official Facebook page: "We are truly saddened by the fact na may nag-leak na private video of me and my girlfriend, Neri Naig." He then addressed the unkown perpetrator with this statement: "Our hard drive was stolen from our room in our house along with several other stuff. Kung sino ka man, God bless [you] (Whoever you are, God bless you)." Miranda has sought the help of the National Bureau of Investigation to track down the culprits behind the video leak.
ADVERTISEMENT - CONTINUE READING BELOW
2. The Wally Bayola Sex Video. Earlier this September, a sex video featuring Eat Bulaga host Wally Bayola and a young woman identified as EB Babes dancer Yosh Rivera went viral. What made matters worse was the fact that Bayola is married and has five kids. Bayola has chosen to lie low since the issue broke out (he took a "temporary leave") and the rest of the Eat Bulaga staff have supported him during this challenging time. Bayola's wife of almost 20 years, Riza, is also said to be standing by him.
1. The "Hayden Cam" Videos. Despite the production of newer sex videos, nothing beats Hayden Kho Jr.'s "entries" when it comes to the number of celebrities involved. Even if we don't talk about the intimate encounters per se, it's already a train wreck of epic proportions. In the very first leaked video, he practices singing George Michael's "Careless Whisper." And, yes, we can't forget that he botched the lyrics...just like he botched his medical career.
Beyond Ranking
The Ram Revilla-Janelle Manahan Sex Video. It's one thing to have a sex video leaked when the people concerned can defend themselves, but it's quite another thing to have it leaked when one of the people featured in the video has just been murdered. Revilla, who was shot to death during a home invasion in October 2011, is shown in the video with Manahan, his girlfriend. The leaked video, which went viral in early 2012, was an added blow to Manahan, who was still recovering from getting shot in the face. The National Bureau of Investigation was asked to trace who had leaked the video but it seems that the case has not yet been resolved. Though there were speculations that the video was spread by Ram's own sister, Ramona. (She has denied the accusation.) Moreover, Revilla's alleged murderers (one of them his younger brother RJ) have yet to be pronounced guilty beyond reasonable doubt or tagged as guilty of the unthinkable crime.
ADVERTISEMENT - CONTINUE READING BELOW
Share this story with your friends!
---
Help us make Spot.ph better!
Take the short survey
Load More Stories