MOVIE REVIEW: About Time
A much-needed dose of good vibes in these trying times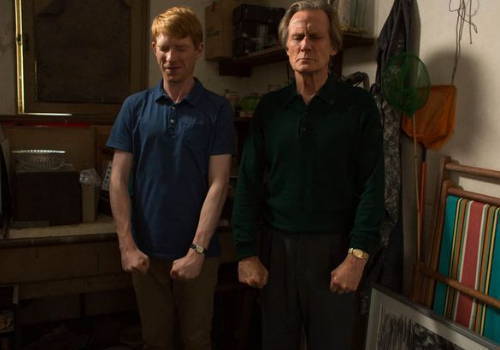 Domhnall Gleeson and Bill Nighy make the loveliest coupling in this film
(SPOT.ph) The poster is misleading and so is the trailer. You think you're about to enjoy a "romantic comedy with a bit of time travel" but what you're really going to sit through is a film about life, with a  little bit of romance and very mild time travel.
It seems like a long stretch to classify this film as science fiction but it's so cleverly disguised as a feel-good comedy that you barely feel the depth it plunges down to. The story revolves around Tim Lake (brilliantly played by Domhnall Gleeson) who finds out that the males in his family can travel back in time within their own timeline. Nothing too complicated, they just go in a dark place, shut their eyes, think of a memory, and voila. You can exhaust yourself trying to explain the science of time travel but Richard Curtis (who has already penned a Doctor Who episode, mind you) did well by exploring the effects of having that ability instead.
Tim has the benefit of having a father (Bill Nighy) who possesses the same gift to give him tips.  His father discourages him from making grand changes in history or getting rich. Time travel is best used to get something you really want. And what does Tim want? A girlfriend, of course! This seems silly, but remember The Girl Who Leapt Through Time, the Japanese animated film about time travel? The girl wanted pudding and we cried when the movie ended. You will probably cry at the end of this movie, too.
ADVERTISEMENT - CONTINUE READING BELOW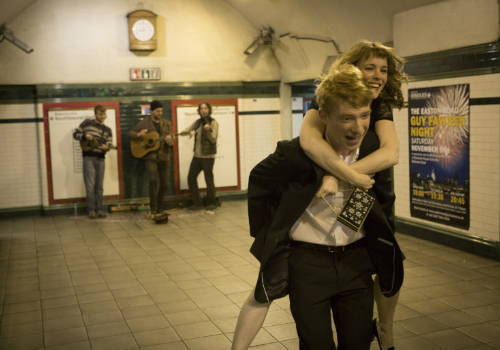 CONTINUE READING BELOW
Recommended Videos
Almost sickeningly sweet but they are too adorable to hate
For all its flaws-casting The Time Traveler's Wife (Rachel McAdams) not one of them-this film is a much-needed breath of fresh air from all the pollution we've been breathing in fiction. Yes, the world is infinitely grim at times and then there's the thought that "all the time travelling in the world can't make someone love you" but there is also some measure of good that warrants our appreciation. One of them is Nighy's excellent embodiment of a good father, resulting in a kind of son who grows up into a wonderful man that women should fall in love with. He's a lawyer, he describes his sister as the most wonderful person in the world, and he loves his wife for all the right reasons. Must he stay a thing of fiction?
You will find loopholes in this film and there will always be questions of morality when it comes to people playing God with other people's lives (Tim went to great lengths to force a meet-cute with his would-be wife) but none of that will blind you to the overarching theme of the film. Kindness and love and all those nice little things that we wish we all had time for.
ADVERTISEMENT - CONTINUE READING BELOW
RATING: •••• 4 out of 5 spots
Share this story with your friends!
---
Help us make Spot.ph better!
Take the short survey
Load More Stories