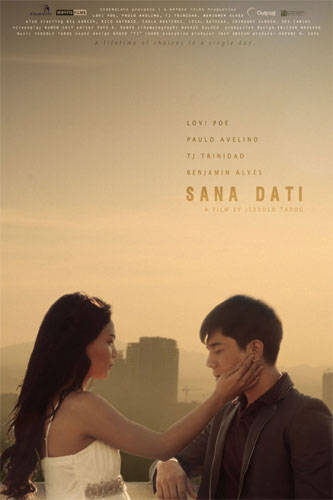 (SPOT.ph) Andrea Gonzaga (Lovi Poe) is your basic female nightmare: gorgeous and lissome, on the surface she has the careless grace of a beautiful girl who will break hearts without even thinking. Andrea is about to be married to Robert (TJ Trinidad) a successful young politician who is obviously besotted with her, while she develops a strangely strong connection with the cute wedding photographer (Paulo Avelino) hired to cover their wedding. If only every girl had the same problem: men falling at her feet, willing to listen to her talk about her issues, patiently accommodating her reasons for delaying the wedding. Is the nervous groom worried about his potential runaway bride or it is because he knows Andrea might still be in love with her dead boyfriend Andrew (Benjamin Alves)? With the appearance of Dennis-the shy videographer hiding behind a camera he barely seems to know how to use-she is, in the immortal words of PM Dawn, "set adrift on memory bliss" of her first love. There is something about Dennis that makes Andrea remember how she first fell in love with the nicest boy who was cruelly snatched away by fate. On the day of her wedding, Andrea vacillates about her major life decision to marry, supplying a subtle tension to this bittersweet and beautifully story about love, loss, and moving on.
Jerrold Tarog, who wrote, directed, scored, and edited the film, went home with several awards for Sana Dati from Cinemalaya's Directors Showcase last July. He is an actor's director and coaxes charming performances from the cast, mainly from TJ Trinidad (who won the best supporting actor trophy at the festival for playing a man so convinced he had found the perfect girl, he is willing to suffer a little humiliation for her) and Ria Garcia as Andrea's little sister, in equal parts annoying and vulnerable, and possibly the only one who really understands her sister's dilemma without any judgment. The great supporting cast fleshes out the humor that comes from the awkward waiting period for family and friends at the wedding: the harassed mother of the bride (Carla Martinez, wearing an ill-advised beige dress with too much ruching), the delightfully foot-in-mouth best friend, the gossipy wedding guests, and the harried reception host (wonderful Nico Antonio) who had to perform impromptu song numbers while the bride hemmed and hawed upstairs.
ADVERTISEMENT - CONTINUE READING BELOW
It will be interesting to see how the mainstream audience will react to a story that is essentially a romance that does not offer the blatant escapism or formulaic happily-ever-after, or even tragic ending we've all become conditioned to expect. While Sana Dati is loaded with appealing elements for a romantic film-good-looking stars, a nice soundtrack, even a catchy line ("Sigurado ako sa iyo, Andrea.")-and will not leave you with a saccharine aftertaste, be warned that there is no such sugary high or big sigh or warm cozy feeling at the end. Sometimes it's good to get a dose of reality instead of another fairy tale.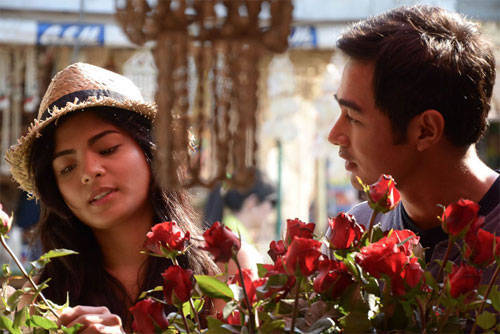 In truth, it's not so much a love story as it is a coming-of-age tale about a boy who grows up and a girl who wises up. While you're half hoping for an ending sort of like The Graduate-which is about the triumph of young love over everything-Andrea makes a mature decision. She takes off her rose colored glasses, finally lets go of the past, and chooses the man who loves her and will take care of her. Smart girl. She might be sad for a while, but she will get over it once she realizes that love is all a matter of timing.
CONTINUE READING BELOW
Recommended Videos
***
Sana Dati opens today. Don't miss it!
Share this story with your friends!
---
Help us make Spot.ph better!
Take the short survey
Load More Stories